Arsenal Quiz: Super Ultimate Trivia Questions & Answers on Arsenal Football Club
Arsenal Quiz: Are You A true Arsenal Fan? Take this amazing quiz question answer on the football club to know where do you stand.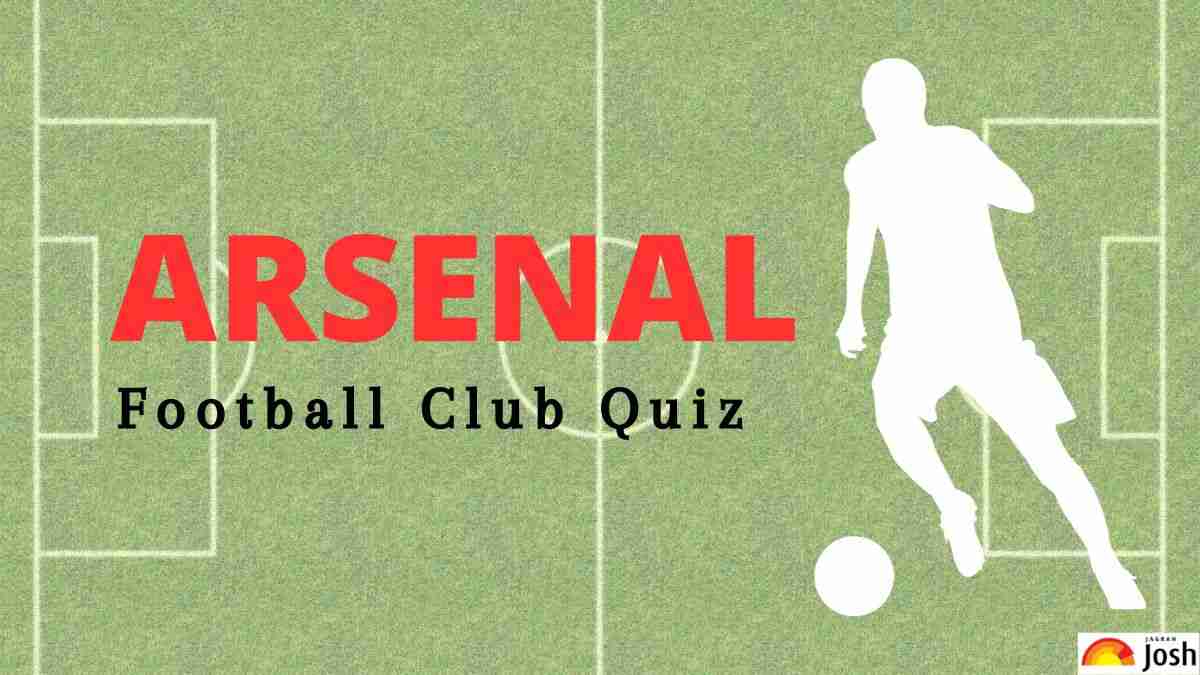 Try this Arsenal Fan Quiz
Arsenal Quiz: Arsenal Football Club is a professional football club in North London, England. The club was founded in 1886 and is popularly known as the "Gunners." In 1893, it was the first club from the South of England to join the Football League, and in 1904, it reached the First Division. Arsenal has won a number of domestic and international championships. Their domestic matches are held at the Emirates Stadium, and they enjoy a passionate fan base globally.
Take this quiz below to test your knowledge and love for your favourite football club Arsenal.
1. Who is Arsenal's all-time leading goal scorer?
a) Thierry Henry
b) Ian Wright
c) Dennis Bergkamp
d) Tony Adams
Ans. a
Explanation: Thierry Henry is Arsenal's record goalscorer, scoring 228 goals in total.
2. In which year did Arsenal move from Highbury to the Emirates Stadium?
a) 2002
b) 2004
c) 2006
d) 2008
Ans. C
Explanation: In 2006, Arsenal made a monumental shift after 93 years at Highbury to the state-of-the-art Emirates Stadium, located in Holloway, London.
GK Questions and Answers on G20 Summit 2023
3. Which manager led Arsenal to an unbeaten Premier League season in 2003-04?
a) Arsène Wenger
b) George Graham
c) Herbert Chapman
d) Unai Emery
Ans. a
Explanation: Managed by the legendary Arsène Wenger, the Arsenal team of the 2003/04 season was a blend of youth, experience, and exceptional talent.
4. What is the nickname of Arsenal Football Club?
a) The Red Devils
b) The Gunners
c) The Blues
d) The Citizens
Ans. b
Explanation: 'The Gunners' is arguably the most famous nickname in the sport and every football fan knows the team being referenced.
Science Quiz Questions based on Chandrayaan-3 Mission
5. Who is Arsenal's current captain?
a) Martin Odegaard
b) Granit Xhaka
c) Hector Bellerin
d) Mesut Özil
Ans. a
Explanation: Martin Odegaard has been named the new men's first-team captain of Arsenal.
6. Arsenal has won how many FA Cup titles?
a) 11
b) 14
c) 16
d) 18
Ans. b
Explanation: The club has won 13 league titles (including one unbeaten title), a record 14 FA Cups, two League Cups, 17 FA Community Shields, the Football League Centenary Trophy, one European Cup Winners' Cup and one Inter-Cities Fairs Cup.
7. Which stadium did Arsenal play at before moving to Highbury?
a) Old Trafford
b) Stamford Bridge
c) Anfield
d) None of the above
Ans. d
Explanation: After spending several years at the Sportsman Ground, the Manor Ground and the Invicta Ground, Arsenal moved to Highbury Stadium in 1913 in an effort to improve their dwindling financial situation.
8. Which club is considered Arsenal's main North London rival?
a) Chelsea
b) Tottenham Hotspur
c) Manchester United
d) Liverpool
Ans. b
Explanation: The rivalry has existed since Arsenal's move to the Highbury area of North London in 1913, and especially since Arsenal's promotion to the First Division in 1919.
GK Questions & Answers Based On Great Engineers of India
9. Who is the record signing for Arsenal?
a) Nicolas Pepe
b) Pierre-Emerick Aubameyang
c) Declan Rice
d) Mesut Özil
Ans. c
Explanation: Declan Rice's transfer from West Ham United is Arsenal's record transfer fee paid for a player, the England international joined the club on 15 July 2023 for £100m, with another £5m in additional bonuses.
10. What year did Arsenal win their first Premier League title?
a) 1996
b) 1998
c) 2000
d) 2002
Ans.b
Explanation: Arsenal Football Club won their first Premier League title during the 1997-98 season.