Republic Day Parade 2023: Tickets, Timings, Guidelines, And Complete Schedule
This article is a comprehensive guide for the 2023 Republic Day parade. Check here for the details on buying parade tickets, timings, the complete schedule, and the guidelines to follow.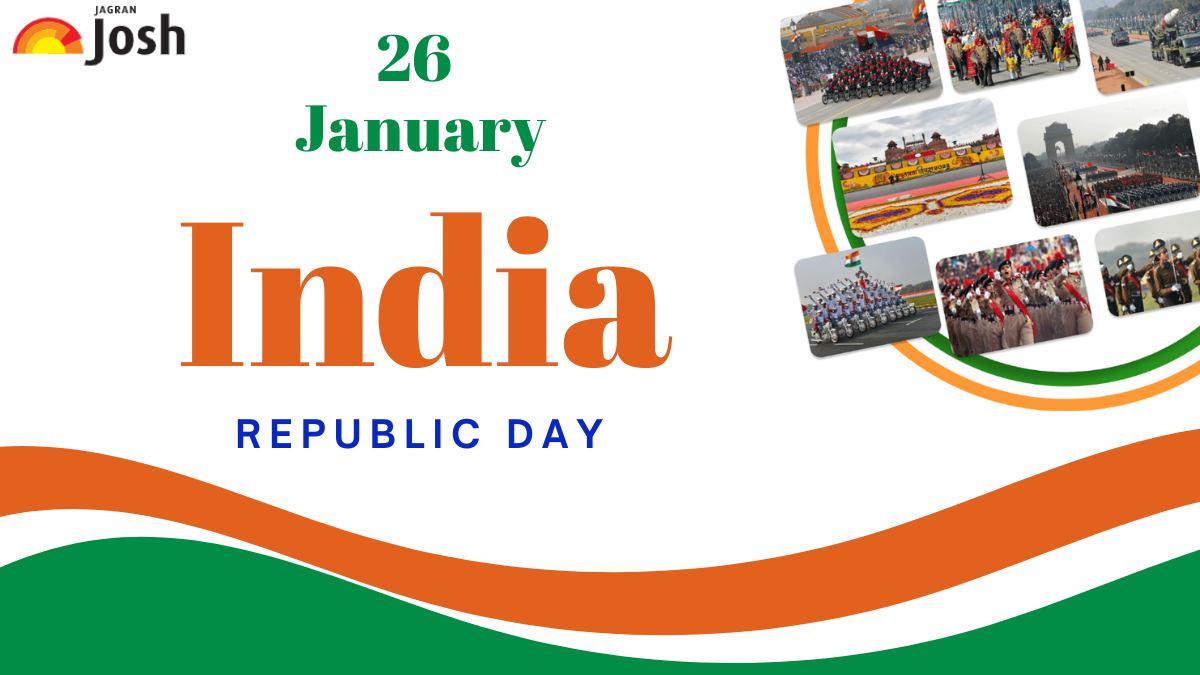 Republic Day Parade 2023: Tickets, Timings, Guidelines, And Complete Schedule.
The Republic Day of India is one of the most important national holidays in the country, celebrated annually on January 26th to commemorate the adoption of the Indian Constitution in 1950. The day is marked by a grand parade in the capital city of New Delhi, featuring a display of India's cultural and military heritage, as well as a showcase of the country's progress and achievements.
However, this year in 2023, the GoI (Government of India) has decided to reserve the front row for special official invitees. Shramjeevis and their families, Kartavya Path maintenance workers, and other community members like rickshaw pullers and vegetable vendors will be seated in the front row.
The theme for this year's Republic Day celebration is "participation of the common people." The chief guest of the parade is Abdel Fattah al-Sisi, the president of Egypt.
In this article, we will look at the Republic Day celebrations in India in further detail, providing details on ticket availability and how to purchase them as well as the full schedule.
VIP seats cut down for R-Day parade, 32,000 seats allotted for public

Read @ANI Story | https://t.co/0kd5pVWpKO#RepublicDay #RepublicDay2023 #RepublicDayParade pic.twitter.com/qjjDGwioFA

— ANI Digital (@ani_digital) January 18, 2023
Tickets have been available for purchase online since January 6 and in person at ticket counters since January 9. Tickets are available for sale for the following Republic Day events:
Full Dress Rehearsal (FDR)

Republic Day Parade

Beating The Retreat (Rehearsal and ceremony)
10 Lines on Republic Day 2023: 26 January Best Lines For Students & Kids in English
How To Book Republic Day 2023 Parade Ticket Online?
Tickets for the Republic Day Parade 2023 can be bought online via the Ministry of Defence's web portal: www.aamantran.mod.gov.in.
Steps to Buy the Republic Day Parade Tickets:
Visit the Ministry of Defence's

web portal

to purchase tickets. Log in or create an account.

Fill in details like name, father's or husband's name, birthdate, cellphone number, and permanent residence. Fill in the OTP.

Choose the event you wish to attend: FDR Republic Day Parade, the Republic Day Parade, the Beating the Retreat (rehearsal, FDR, or ceremony).

Fill out each attendee's information and upload original Photo ID identification.

Complete your payment and buy the tickets.
Note: One contact number/account can be used to book a total of ten tickets only. Authorities will scan each ticket's distinctive QR code at the parade's location.
The tickets are available in the following denominations:
Rs 20/-

Rs 100/-

Rs 500/-
This #RepublicDay2023 book your tickets and passes just a click on your phone.

Log onto: https://t.co/KEAOQ0CaP0

Watch the video to know more.@rajnathsingh @giridhararamane @AjaybhattBJP4UK @indianrdc @adgpi @PIB_India @IAF_MCC @indiannavy @secyesw pic.twitter.com/wyOeVomffH

— A. Bharat Bhushan Babu (@SpokespersonMoD) January 6, 2023
How To Buy Republic Day Parade Tickets Offline?
Additionally, the public can also buy Republic Day 2023 parade tickets from the ticket booth counters made available in 5 locations. The tickets can be purchased offline from:
Sena Bhawan (near gate no. 2)

Shashtri Bhawan (near gate no. 3)

Jantar Mantar (main gate)

Pragati Maidan (gate no. 1)
MPs can purchase their tickets at the reception, Parliament House. The tickets will only be sold after the production of an original photo ID card.
Republic Day Parade Timings
The tickets will be available for sale during the forenoon (10:00 am - 12:30 pm) and the afternoon (02:00 pm - 04:30 pm).
Republic Day Parade Guidelines
Children over the age of five may only accompany by a valid ticket.

It is expected that ticket holders will be seated by 9 am and won't get up until the president, vice president, and prime minister have left.

Invitees are asked to refrain from bringing any of the following items: bags, briefcases, eatables, radios, pagers, tape recorders, cameras, binoculars, digital diaries, power banks, mobile chargers, headphones, i-pad, laptops, wireless communication gadgets, etc., remote-controlled car lock keys, firearms, ammunition, thermos flasks, water bottles, cigarettes, matchsticks, any flammable or sharp-edged thing.
This year's Republic Day Parade will feature several new events, such as tribal dance performances, horse shows, martial arts events, and more. This year will also feature the biggest-ever drone show in India, with 3500 Made in India drones lighting up the sky over Raisina Hill. The chief guest for this year's parade is Egyptian President, Abdel Fattah al-Sisi.
Related | Choosing India's Republic Day chief guests is a well-thought task. Know how it is done!
The public can also download the "Republic Day India" app, available on Google Play and the Apple Store, to see the highlights of the 2023 Republic Day Parade.
For more information, visit the website of the Ministry of Defence.
Also Read - Republic Day Speech