Top 10 Richest Tennis Players In the World: Net Worth, Career and More
This list will explore the top 10 richest tennis players in the world, and their income sources and will include both former and current players.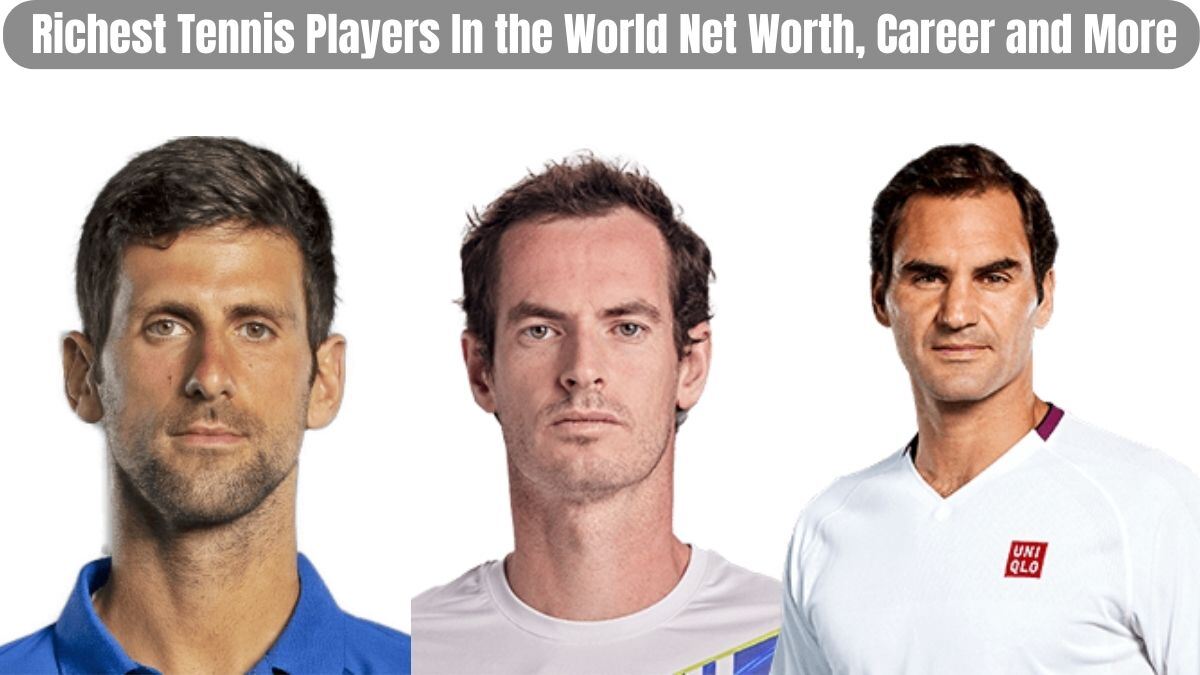 Richest Tennis Players In the World Net Worth, Career and More
Tennis players can get rich in several ways. Prize money is one of the most common ways for tennis players to make money. The top players in the world can earn millions of dollars in prize money each year. Endorsements are another way for tennis players to make money.
Top 11 Richest Tennis Players
This list will explore the top 10 richest tennis players in the world, and their income sources and will include both former and current players:
1. Ion Tiriac
Status: Retired
Net Worth: $1.7 billion
Nationality: Romania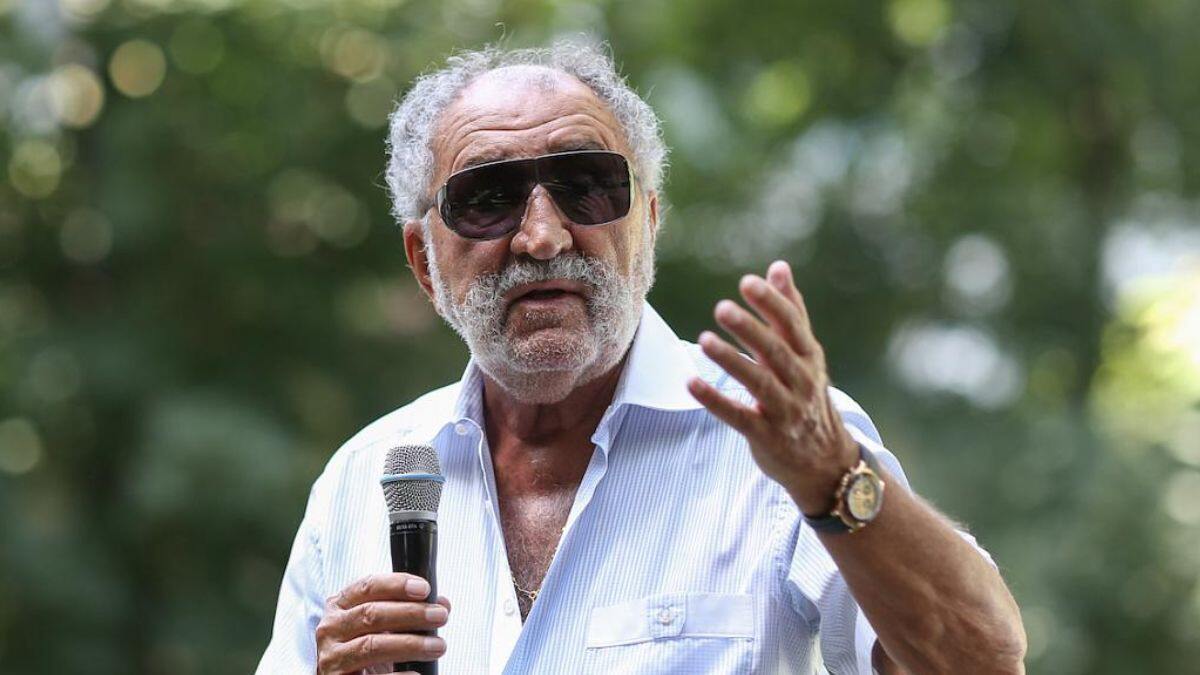 Following his retirement as a professional tennis player during the 1970s, Tiriac emerged as a highly esteemed coach and manager, lending his expertise to esteemed figures in the realm of tennis such as Guillermo Vilas, Marat Safin, and Boris Becker. His profound understanding of the sport and exceptional leadership skills have contributed significantly to the success of these prominent athletes. has built an expansive empire that encompasses various enterprises, including Tiriac Holdings, TiriacAIR, HVB Tiriac Bank, Allianz-Tiriac Asigurari Romania, TiriacAuto, Tiriac Leasing, and Tir Travel.
Despite earning a relatively modest income as a professional athlete, Ion Țiriac swiftly amassed considerable wealth following the fall of the Berlin Wall. Within a mere two years, his financial worth exceeded $100 million. By the turn of the millennium, his net worth had soared to $500 million. Subsequently, in 2005, his financial standing was estimated at an impressive $900 million. A testament to his prosperity, Forbes acknowledged Ion Țiriac's ascent to the global stage of affluence by recognizing him as the 840th richest person in the world in 2007, with a net worth surpassing $1 billion. Notably, he stands as the sole known billionaire within the borders of Romania
2. Roger Federer:
Status: Retired
Net Worth: $550 million
Nationality: Switzerland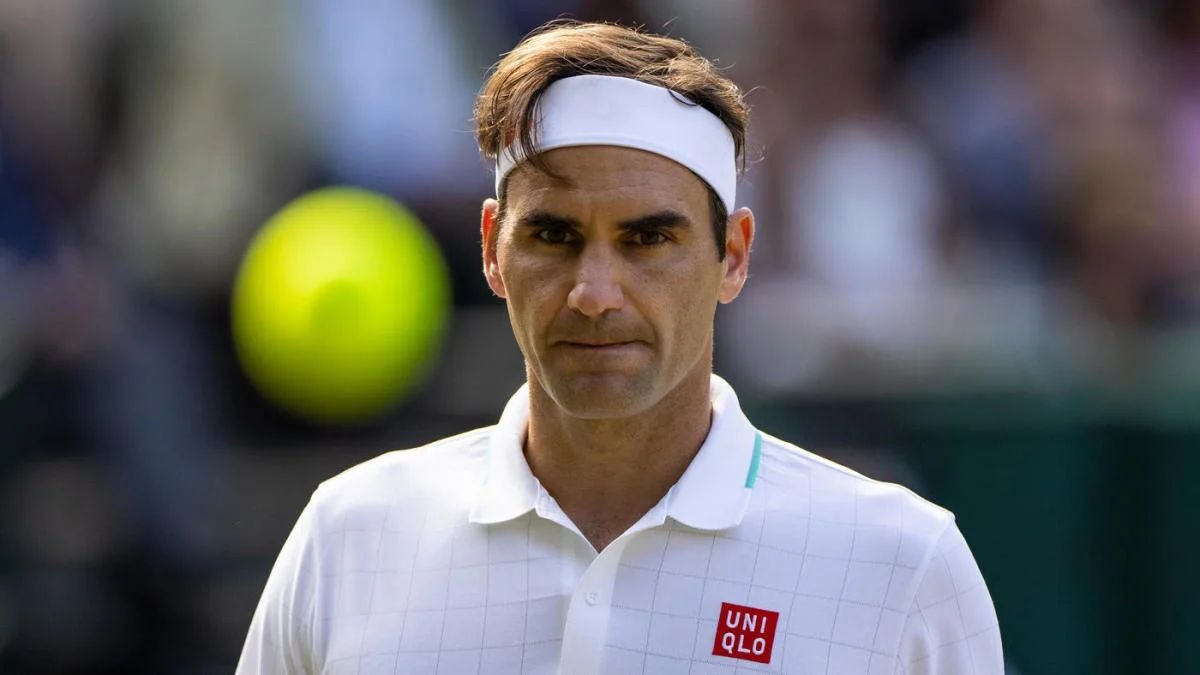 In 1999, Roger Federer embarked on his professional tennis career, achieving notable success by reaching the semifinals of a tournament held in Vienna. With a series of subsequent significant victories, he swiftly ascended to become the youngest member of the ATP's top 100 players. The year 2001 marked a turning point for Federer, as his immense potential manifested in the triumphant attainment of his first ATP singles title. Shortly thereafter, he demonstrated his exceptional skills at the Davis Cup, contributing to Switzerland's victory against the United States alongside his compatriots. These achievements garnered substantial attention from the media, who aptly coined the term Federer Express in their headlines.
Federer's exceptional talent and achievements have propelled him to become one of the highest-paid athletes worldwide, both through his performances on the court and his lucrative off-court endeavours. From June 2016 to June 2017, it is estimated that Federer earned a staggering $71.5 million, with endorsements accounting for $65 million of that amount. Notably, in 2018, Federer solidified a substantial 10-year, $300 million contract with the Japanese apparel brand Uniqlo. In the period spanning from June 2017 to June 2018, Federer's earnings amounted to $77.2 million, and from June 2018 to June 2019, his earnings reached $94 million. Remarkably, approximately $86 million of this latter sum originated from endorsements with prominent companies such as Credit Suisse, Rolex, and Mercedes Benz.
3. Serena Williams
Status: Retired
Net Worth: $250 million
Nationality: USA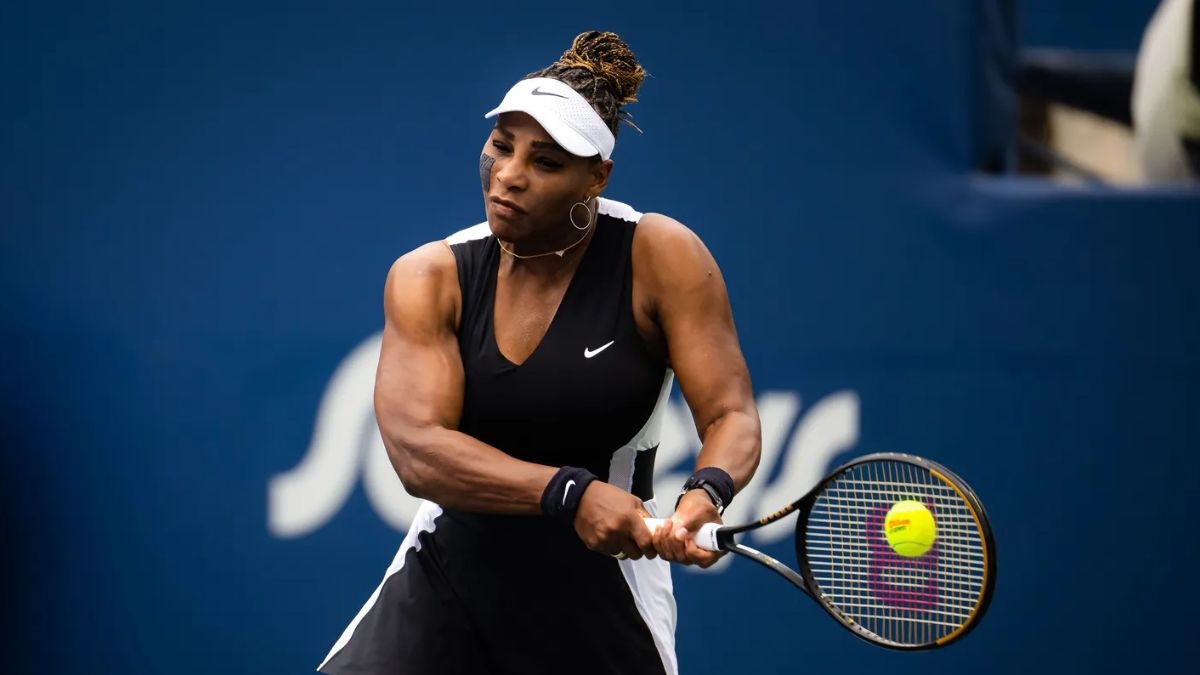 Serena Jameka Williams, born on September 26, 1981, in Saginaw, Michigan, with a portion of her formative years spent in Compton, California, is a celebrated retired professional tennis player of world-champion status, boasting a substantial net worth of $250 million. Widely regarded as one of the most exceptional female tennis players in history, Williams has attained the pinnacle of the sport on multiple occasions, having been ranked as the world's number-one player on eight occasions. Her illustrious record includes 23 singles Grand Slam titles and fourteen doubles titles, which she achieved alongside her sister Venus Williams. Moreover, Williams has proudly secured gold medals at the Sydney, Beijing, and London Olympics, further solidifying her status as an extraordinary athlete.
Notably, she has amassed a remarkable sum of prize money throughout her career, surpassing all other female tennis players in history, with earnings exceeding $94 million. Beyond her athletic prowess, Williams has also established herself as one of the most prominent endorsement athletes globally. Leveraging her immense popularity, she garners an estimated annual income of $15-20 million through endorsements with renowned companies such as Nike and Kraft Foods. In 2004, Williams entered into a lucrative $40 million agreement with Nike to launch her fashion line. In addition to her entrepreneurial ventures, she founded the self-funded clothing line known as S by Serena. Notably, Williams has also diversified her investments by acquiring minority stakes in both the UFC and the Miami Dolphins, demonstrating her business acumen. Furthermore, she serves as a board member on the esteemed SurveyMonkey's board of directors, contributing her valuable insights and expertise.
4. Novak Djokovic
Status: Active
Net Worth: $220 million
Nationality: Serbia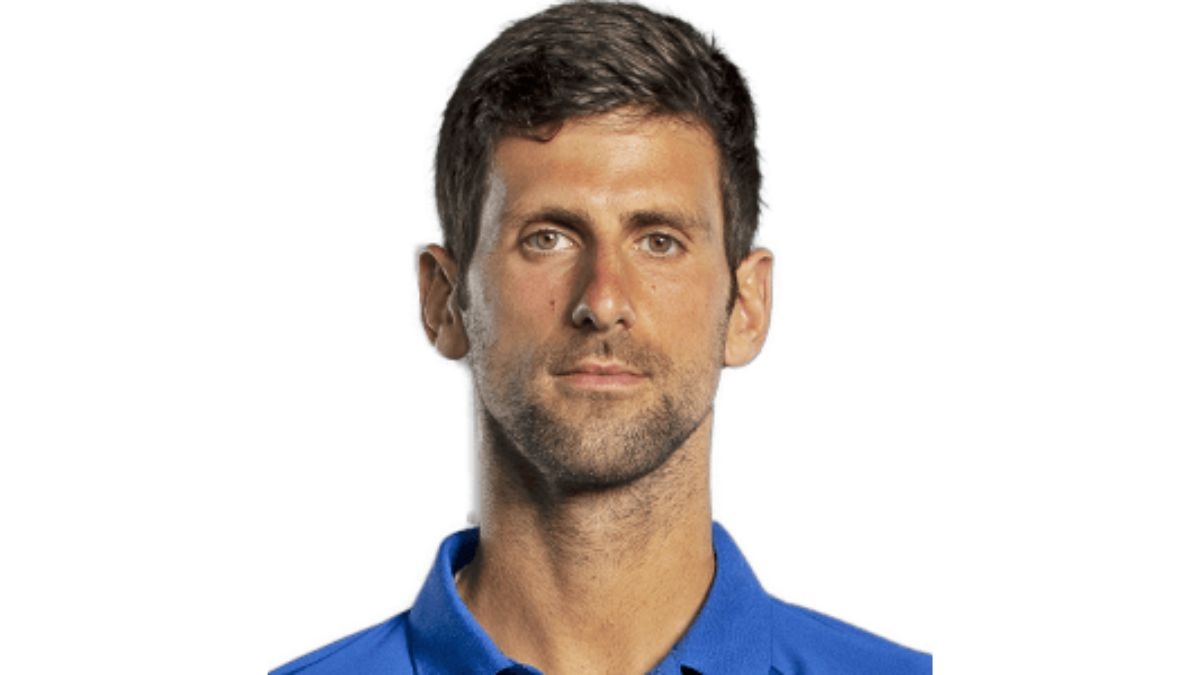 Novak Djokovic, an eminent Serbian professional tennis player, has accumulated a substantial net worth of $220 million. Djokovic has firmly established himself as one of the greatest players in the history of the sport. In a career brimming with impressive victories, he achieved an important feat in 2016 by becoming the first-ever player to simultaneously hold all four major titles on three different playing surfaces. Djokovic stands alone as the sole male tennis player to have triumphed in all nine Masters 1000 Tournaments. Throughout his journey, he has attained the prestigious top ranking by the ATP on five separate occasions. Djokovic's captivating rivalry with Rafael Nadal has produced some of the most enthralling matches witnessed in tennis history.
Novak Djokovic has amassed more on-court winnings than any other player in the history of professional tennis. In July 2021, his career earnings surpassed $150 million, reaching a significant milestone. In 2011, he set a new record for the highest prize money won in a single season, amassing an impressive $12 million. Furthermore, Djokovic secured a lucrative 5-year brand ambassador deal with Uniqlo in 2012, reportedly valued at 8 million Euros annually. His successful career has also attracted endorsement agreements with renowned brands such as Mercedes-Benz and Seiko. In 2017, Djokovic concluded his association with Uniqlo and embarked on a brand ambassador role for Lacoste. From June 2017 to June 2018, he garnered $24 million through a combination of salary and endorsements. Subsequently, between June 2018 and June 2019, his earnings skyrocketed to a staggering $50 million. From June 2019 to June 2020, Djokovic amassed an impressive $45 million. Notably, Djokovic's triumph at Wimbledon in July 2019 elevated his overall career earnings to $133 million, surpassing the previous record held by his defeated opponent, Roger Federer, who had accumulated a lifetime sum of $124 million. At present, Djokovic's tournament prizes alone amount to $144 million, exceeding Federer's $129 million. The majority of his annual earnings are derived from endorsements with esteemed brands such as Peugeot and Lacoste, with the latter agreement alone providing a substantial eight-figure annual compensation.
READ MORE | French Open 2023 History, Schedule, Streaming, Broadcasting, Venue and More
5. Rafael Nadal
Status: Active
Net Worth: $220 million
Nationality: Spain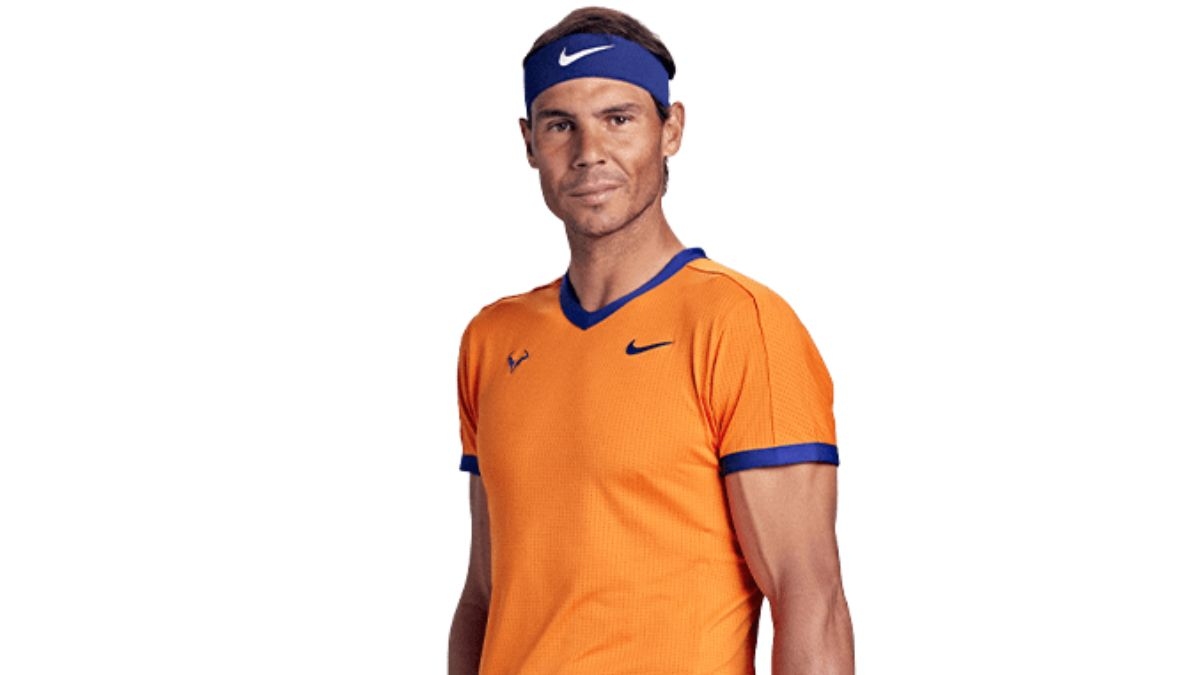 Rafael Nadal, widely recognized as one of the most exceptional tennis players in history, has consistently displayed his skills throughout numerous tournaments. Revered as the King of Clay, Nadal boasts an extraordinary record of 82 consecutive victories on clay surfaces, an achievement that has yet to be surpassed. Notably, he has attained the distinction of winning at least one Grand Slam title each year for an impressive decade, establishing another remarkable record. In January 2022, Nadal clinched his 21st Grand Slam Title at the Australian Open, a triumph that propelled his on-court earnings to exceed $127 million, placing him slightly behind Roger Federer by approximately $3 million. Throughout his illustrious career, Nadal has garnered various accolades, including the prestigious Sportsmanship Award and five ATP Player of the Year awards. Moreover, he has been named ITF World Champion on four occasions and has been honoured as the Laureus World Sportsman of the Year.
Since turning professional in 2001, Nadal has amassed tournament prize money surpassing $130 million. Furthermore, his lucrative brand endorsements generate substantial annual income, reaching multi-million-dollar figures. From June 2016 to June 2017 alone, endorsements contributed more than $21 million to his earnings. In 2016, Rafael Nadal emerged as one of the highest-earning celebrities globally, amassing $40 million from tournament winnings and endorsements combined. Between June 2017 and June 2018, he accrued $41 million from salary and endorsements, with a similar figure obtained in the subsequent year, as well as between June 2019 and June 2020. Nadal enjoys a close and enduring association with Kia Motors, serving as its sponsored athlete since 2006. Additionally, he boasts an endorsement contract with Nike, a brand that has specifically tailored clothing for him throughout the years. Other notable endorsements include partnerships with Lanvin Colognes, Quely (a Mallorca-based food company), Emporio Armani, and PokerStars. Collectively, the culmination of Nadal's career earnings, combining endorsements and winnings, exceeds an impressive $500 million.
6. Maria Sharapova
Status: Retired
Net Worth: $180 million
Nationality: Russian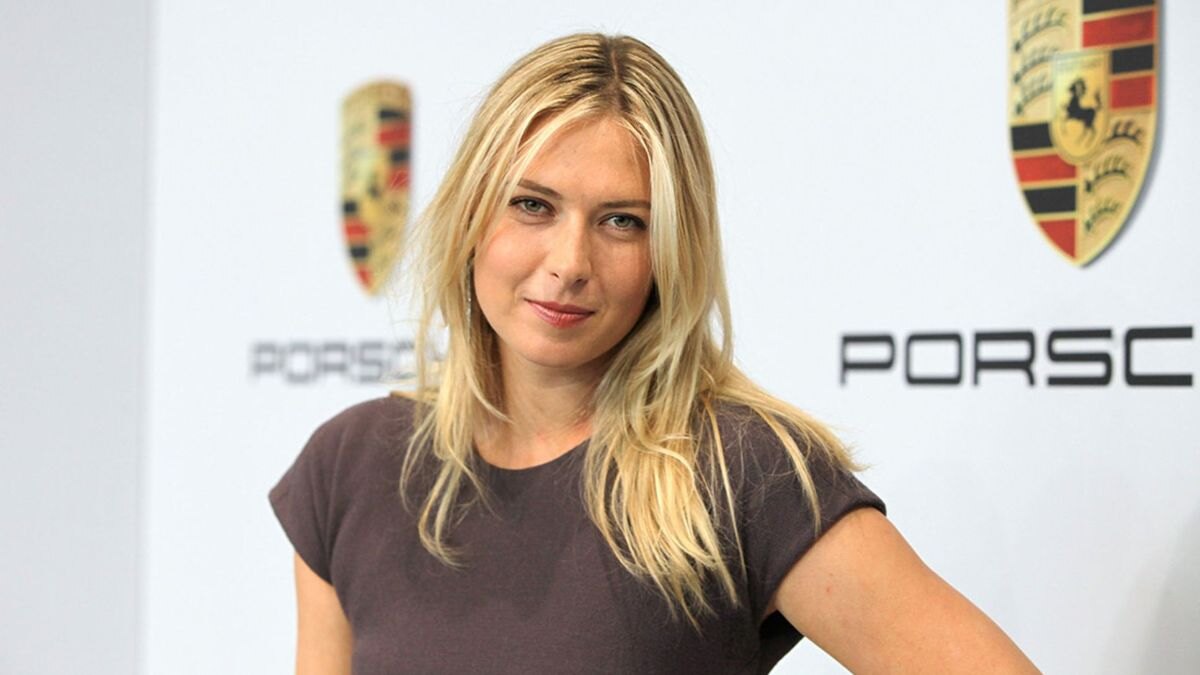 Maria Yuryevna Sharapova, born on April 19th, 1987, in Nyagan, Russia, during the era when the nation was known as the Soviet Union, has emerged as a prominent figure in the realm of professional tennis. In the year 2000, Sharapova burst onto the tennis scene with a victory at the Eddie Herr International Junior Tennis Championships at the tender age of 16. Demonstrating her talent, she had already transitioned into a professional tennis career by the age of 14. However, early in her career, there were constraints on the number of professional matches she could partake in, despite her immediate success in winning WTA matches.
Maria Sharapova reigned as the highest-paid female athlete in the world for an impressive 11 consecutive years. It is estimated that since embarking on her professional journey in 2001, she has accumulated a substantial fortune exceeding $285 million. This substantial wealth not only stems from her remarkable tennis achievements but also from an array of lucrative brand endorsements and ventures. Sharapova continues to be a prominent ambassador for renowned brands such as Nike and Evian, while also securing partnerships with emerging startups like Therabody and Tonal. Expanding her investment portfolio, she has acquired stakes in Public.com and the cryptocurrency firm MoonPay, in addition to securing a board seat with Moncler Group, a prominent fashion company. In 2012, Sharapova ventured into the realm of entrepreneurship by launching Sugarpova, a premium candy business.
7. Pete Sampras
Status: Retired
Net Worth: $150 Million
Nationality: USA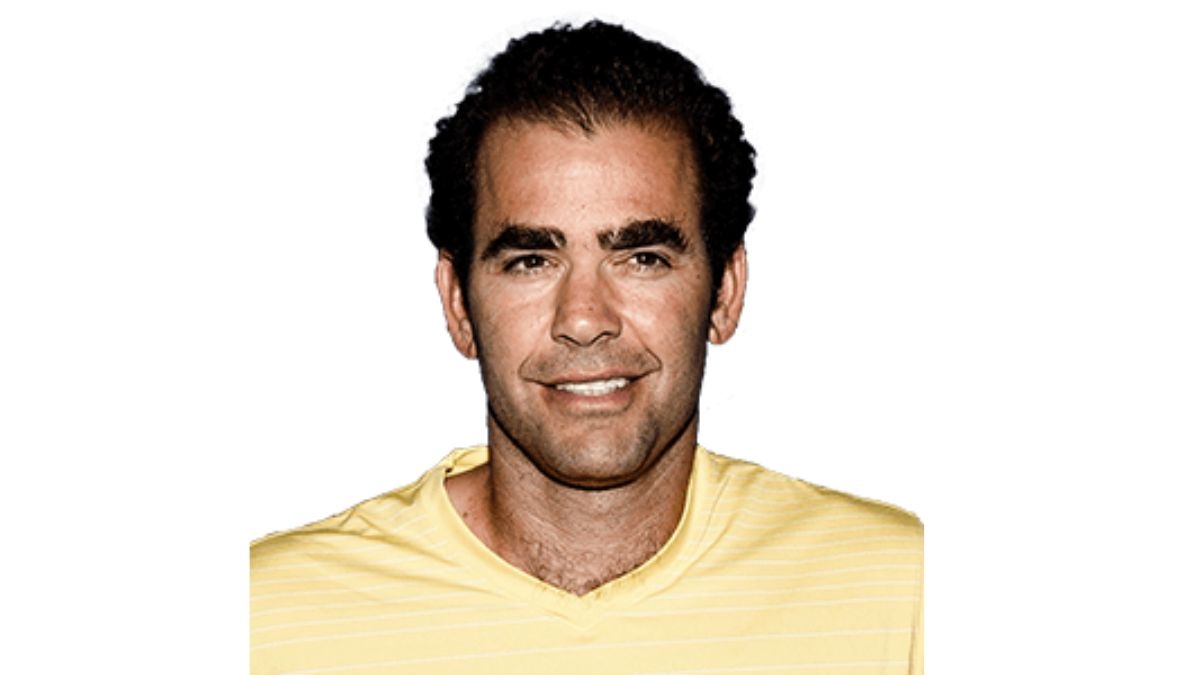 Petros Sampras, born on August 12th, 1971, in Washington, D.C., was raised in a Greek Orthodox household by his Greek parents. Sampras's affinity for tennis was sparked at the tender age of three when he stumbled upon a racket in the basement of his home. Commencing his professional career in the late 1980s and concluding it in the early 2000s, Sampras rose to become one of the most accomplished tennis players in history. His remarkable tenure yielded a distinguished record that includes a coveted number-one world ranking and an impressive collection of 14 Grand Slam singles titles. Sampras gained the moniker Pistol Pete due to his exceptional precision and formidable one-handed backhand technique. Upon his retirement in 2003, he continued to engage in exhibition matches and participated in the World Team Tennis circuit. Recognizing his outstanding achievements, Sampras was duly inducted into the International Tennis Hall of Fame in 2007.
Throughout his tennis career, Pete Sampras accumulated a substantial sum of $43 million in earnings, which, in today's monetary value, amounts to approximately $75 million. In addition to his on-court accomplishments, Sampras enjoyed lucrative endorsements and made appearances that generated at least $100 million in income. Notably, in 2001, Sampras and his spouse, Bridgette, acquired a sprawling 10,000-square-foot mansion in Beverly Hills for $8.9 million. Subsequently, they listed the property for sale in mid-2008 with an initial asking price of $23 million. Ultimately, they accepted an offer of $17 million from Max Mutchnick, the creator of the acclaimed sitcom Will & Grace. Mutchnick and his husband embarked on an extensive renovation project for the residence. In 2018, Mutchnick sold the property to Adam Levine for $34 million. Subsequently, in April 2021, Adam Levine concluded a transaction for the sale of the home, with the price reaching $45 million.
8. Andre Agassi
Status: Retired
Net Worth: $145 Million
Nationality: USA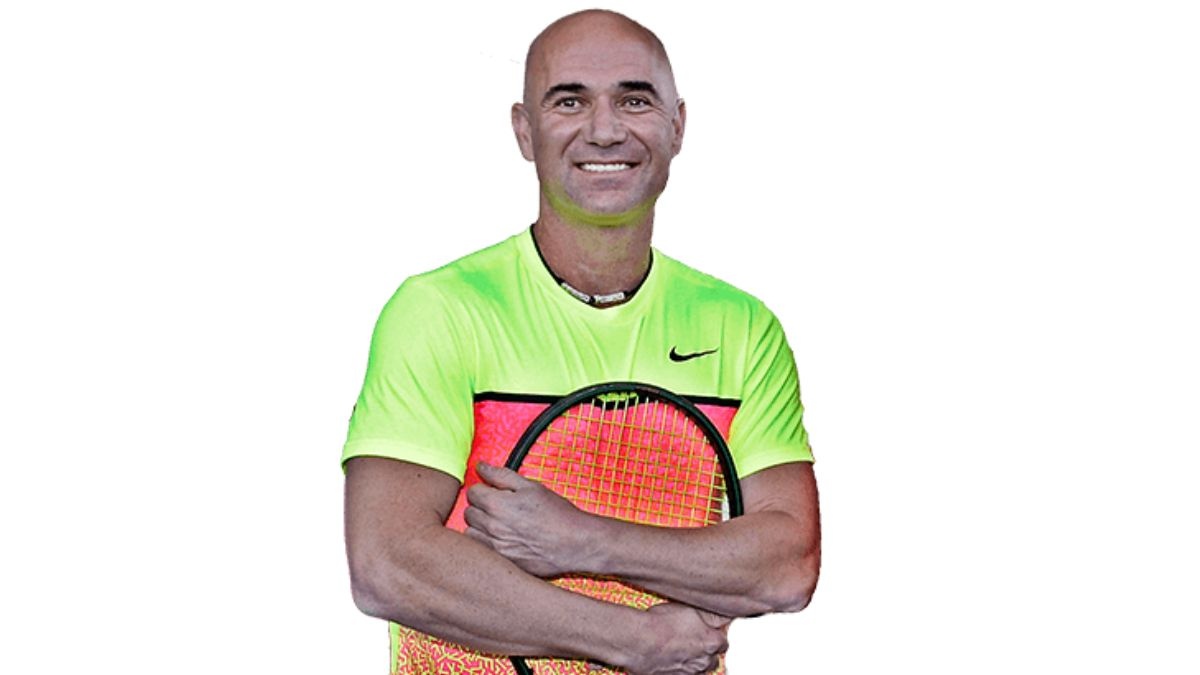 Born on April 28, 1970, in Las Vegas, Nevada, to Emmanuel Mike Agassi, a former Olympic boxer from Iran, and Elizabeth Betty Agassi, Andre Kirk Agassi stands as an honourable figure in the realm of American tennis. Following his retirement, Agassi has amassed a substantial net worth of $145 million. Throughout his illustrious career, Agassi ascended to the pinnacle of the tennis world, attaining the esteemed rank of number one. Notably, he joins an exclusive league as one of only two male tennis players to have achieved a Career Golden Slam, a remarkable feat encompassing victories in all four Grand Slam tournaments and an Olympic gold medal. Beyond his athletic endeavours, Agassi also established the 'Andre Agassi Charitable Foundation', which serves as a vital platform dedicated to assisting at-risk children in Nevada while simultaneously providing support for a K-12 charter school.
Together with his wife, Steffi Graf, Agassi ventured into entrepreneurial pursuits under the banner of Agassi Graf Holdings. Their business interests included an investment in Pure, a distinguished nightclub located at Caesars Palace that commenced operations in 2004. Subsequently, Agassi and Graf divested their stake in Pure, selling it to Angel Management Group in 2010. Demonstrating their entrepreneurial versatility, the duo forged a partnership with Kreiss Enterprises, a prominent high-end furniture maker, resulting in the creation of the Agassi Graf Collection, an exquisite line of furniture. The significant financial rewards garnered from Agassi's sporting prowess are exemplified by his prize money earnings exceeding $30 million throughout his career, positioning him sixth on the all-time list, surpassed only by Djokovic, Federer, Nadal, Sampras, and Murray. Moreover, Agassi's stature as a prominent athlete translated into substantial endorsement earnings, with annual income surpassing $25 million, a figure that ranked fourth across all sports during his playing days.
9. Andy Murray
Status: Active
Net Worth: $100 Million
Nationality: United Kingdom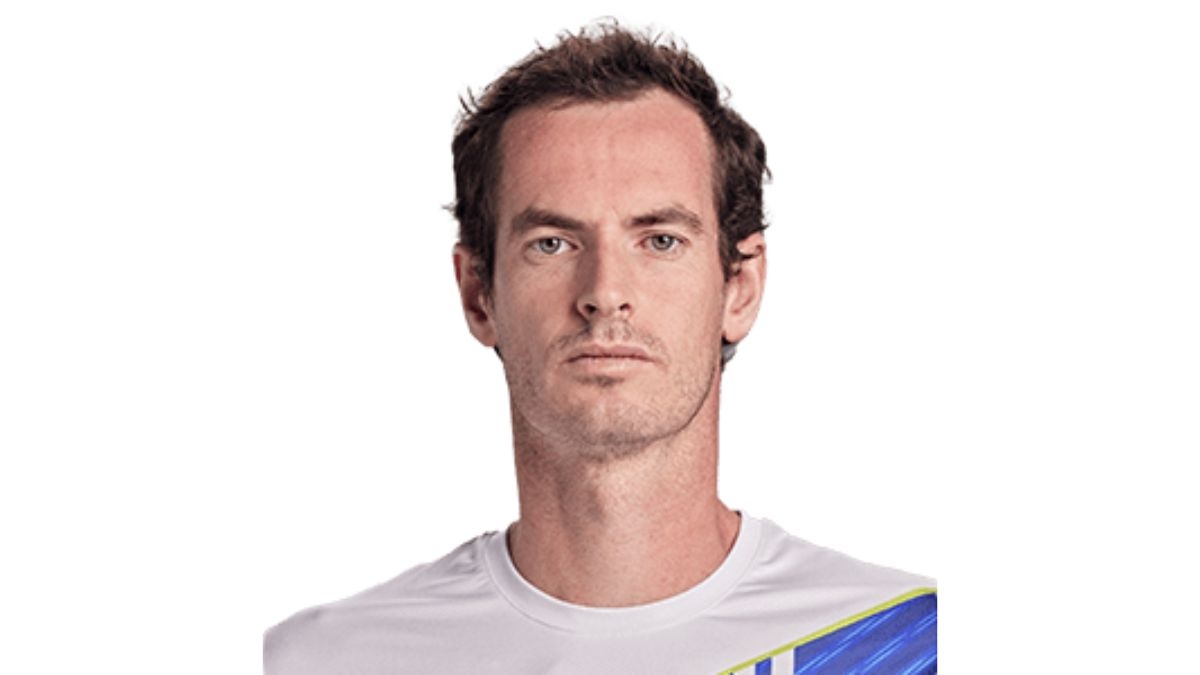 Sir Andy Murray, hailing from Scotland, is a highly accomplished professional tennis player who has amassed a notable net worth of $100 million. Recognized as a dominant force in the tennis world, Murray held the esteemed position of world No. 1 according to the ATP rankings for an impressive span of 41 weeks. Admired as a national hero in the United Kingdom, he has achieved remarkable success, securing numerous Grand Slam and ATP singles titles. Notably, Murray etched his name in history by becoming the first male British Grand Slam singles champion in 76 years with a triumphant victory over Novak Djokovic at the 2012 US Open. Additionally, he achieved further glory by capturing gold medals in the singles competitions at the Summer Olympics held in London and Rio De Janeiro.
Murray's substantial earnings are derived from multiple sources, primarily his triumphs in tennis tournaments and lucrative endorsement deals with prestigious sports brands. According to ATP records, he has earned $459,232 in prize money thus far in 2023. Furthermore, his overall career earnings and prize money amount to an impressive $63,707,517, as reported on the ATP's official website. Murray has forged enduring partnerships with renowned brands, contributing significantly to his substantial income. Notably, he enjoyed a long-standing apparel sponsorship deal with Adidas from 2009 to 2014, subsequently transitioning to an endorsement agreement with Under Armour. In addition, Murray has secured endorsements with prominent entities such as Head, a renowned sports equipment manufacturer, and Rado, a distinguished watchmaking company, further enhancing his financial stature.
10. John McEnroe
Status: Retired
Net Worth: $100 Million
Nationality: USA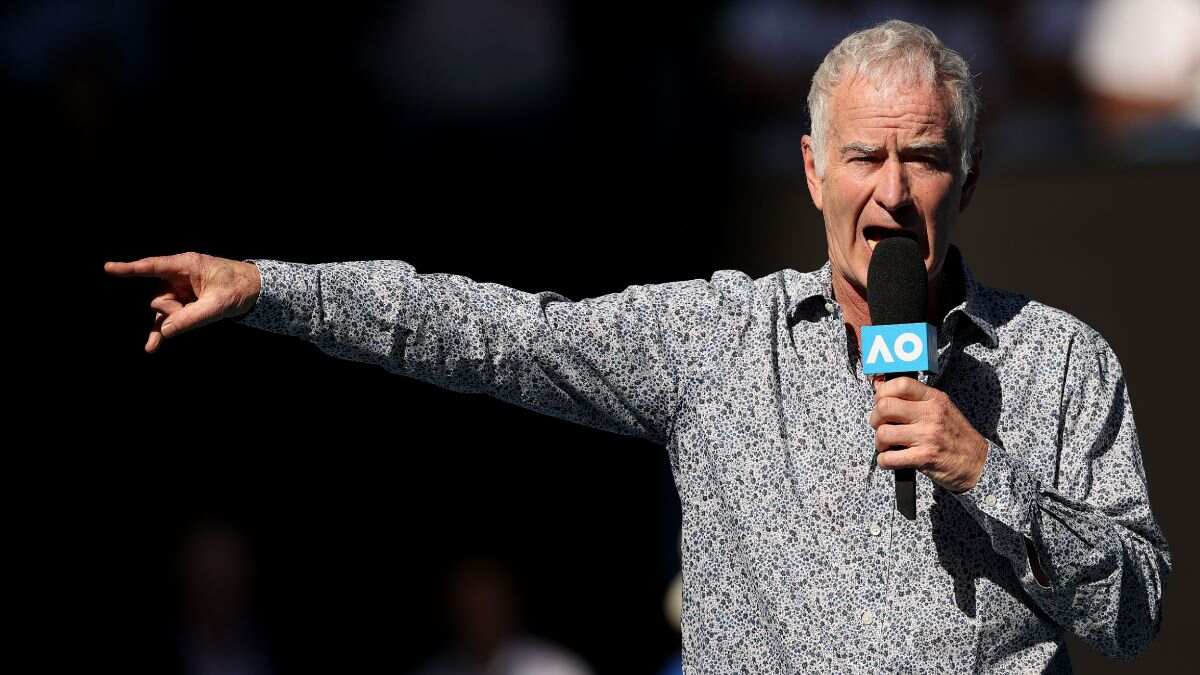 John Patrick McEnroe Jr., born on February 16, 1959, is a former professional tennis player from the United States. Renowned for his exceptional shot-making and volleying skills, McEnroe garnered attention for his intense rivalries with Björn Borg and Jimmy Connors. His confrontational on-court behaviour often led to clashes with umpires and tennis authorities. Notably, McEnroe holds the distinction of being the sole male player in tennis history to simultaneously hold the world No. 1 ranking in both singles and doubles—an achievement unmatched by any other player, except Stefan Edberg, who attained No. 1 in both categories at different times. With a remarkable career spanning the ATP Tour, McEnroe amassed an impressive 77 singles titles and 78 doubles titles, establishing the highest combined total in the Open Era for men.
Following his retirement from professional tennis, John redirected his focus towards music, embarking on a two-year tour with his band, The Johnny Smyth Band. However, in 1997, amid the recording of an album, he chose to depart from the band. McEnroe also became a prominent figure in the realm of tennis commentary, lending his expertise and insights to esteemed tournaments such as Wimbledon, the US Open, the Australian Open, and various ATP events. Beyond tennis, he has engaged in different ventures, lending his voice to the 2020 Netflix series Never Have I Ever as a narrator. He made guest appearances on popular television shows, including Frasier, Curb Your Enthusiasm, 30 Rock, and Saturday Night Live. In terms of real estate, John McEnroe possesses several valuable properties in Malibu. In 2013, he acquired a ranch-style home for $3.35 million, followed by the purchase of an oceanfront residence in Malibu's exclusive Paradise Cove for $21 million in 2015. Overall, his real estate holdings in Los Angeles are estimated to be worth approximately $50 million. Notably, McEnroe previously owned Johnny Carson's Malibu residence on Carbon Beach. In 1999, he invested $4.2 million in a two-acre estate in Southampton, New York, and since 1993, he has owned an art gallery in Manhattan, showcasing his passion for the arts.
READ MORE | Richest NBA Players In The World