Spot the difference puzzles are great for improving your visual memory and mental agility. They put your observation skills and attention to detail to the test, since finding the differences between two almost identical images is quite challenging.
Strong mental skills are more crucial than ever in today's environment. Spot the difference games are an excellent method to improve your observation skills while also exercising your cognitive skills. So, if you want to have a fun time while simultaneously training your brain, spot the difference puzzles are a perfect choice. Just how good are you at noticing things? Let's find out with this puzzle.
Spot 3 differences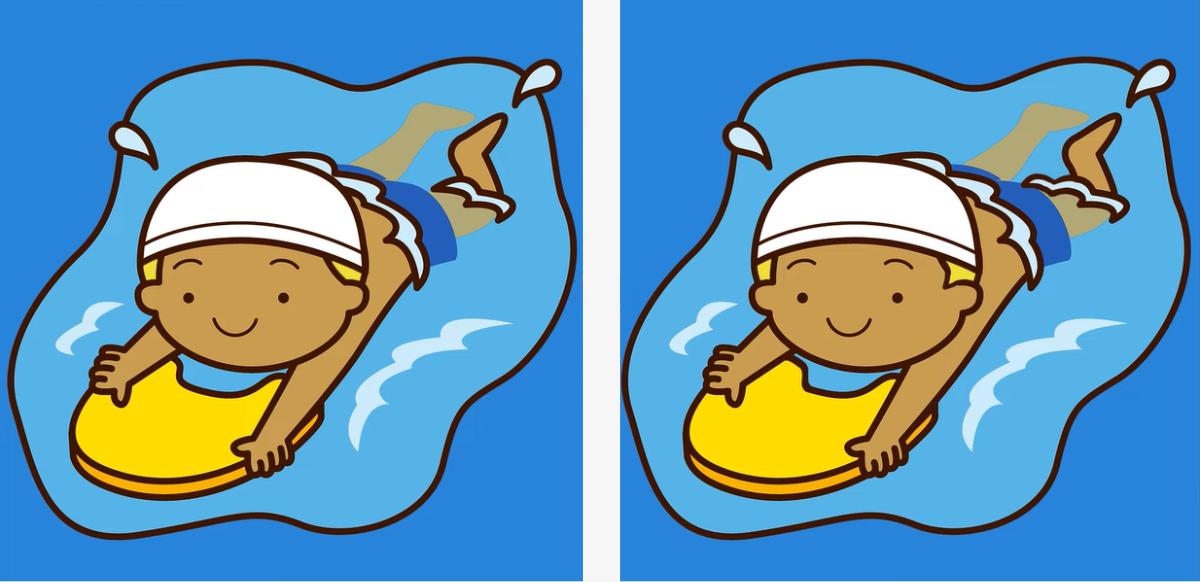 Source: Fox Puzzle (YouTube)
You can see two images side-by-side where you can a boy surfing on water. The two images are nearly identical, but if you take a closer look at them, you will notice that there are five differences between them. Can you find all of them in 6 seconds?
You need to examine the two pictures very carefully, only then will you be able to see the differences that are very subtle. Set your timers because your time starts now. We wish you the best of luck!
Completing a spot the difference game correctly will help you improve your memory, visual awareness, and concentration. So far, have you found any differences? The timer is ticking! Please hurry, or else you will run out of time and lose this challenge. And you have run out of time.
Were you able to spot all 3 differences between the two images? If you were unable to, then fret not, scroll down to see the solution.
Spot the Difference Solution
You were asked to spot 3 differences between the two surfing images. Here are the differences between them: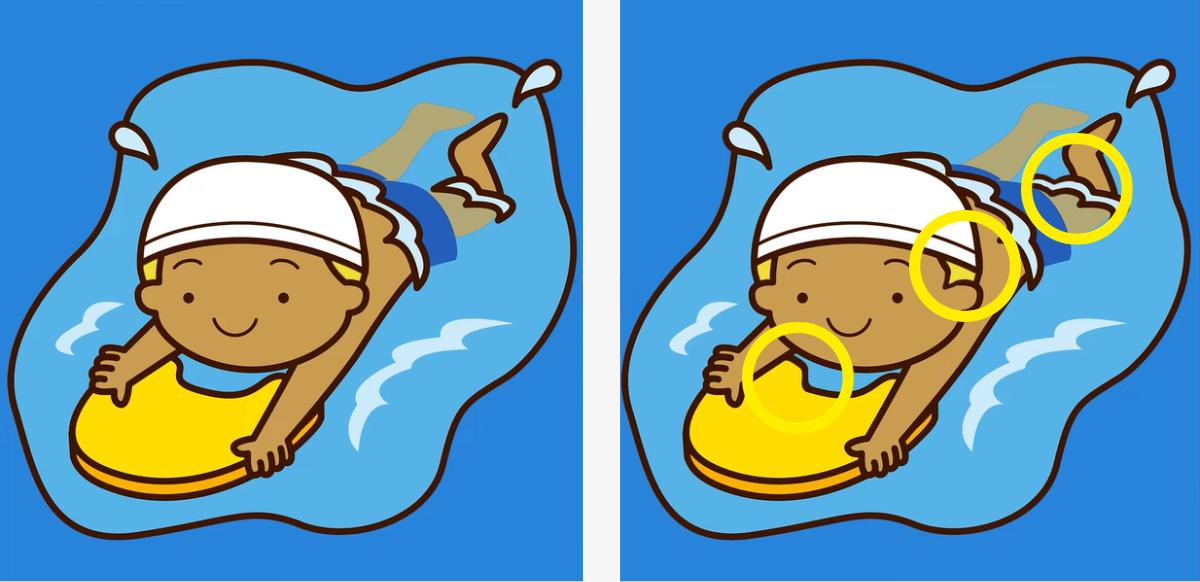 Source: Fox Puzzle (YouTube)
Did you have fun solving this spot the difference puzzle game with us? If you did, then you can also try these:
Only the most observant can spot 9 differences between the hen pictures in 16 seconds.
Only true observers will be able to spot 3 differences in the cheeseburger picture within 6 seconds.
How perceptive are you? Spot 2 differences in alien pictures within 7 seconds.