Teachers' Day 2022: Top 20 Inspirational Teachers of Contemporary India
All superheroes don't wear capes, some are teachers! This is not just a fancy Teacher's day slogan. We all remember that one person who touched our lives and to whom we credit much of our success. In most cases, it is a teacher. Let's look at 20 such inspirational teachers from contemporary India who took the path less travelled and are inspiring a generation of young future leaders.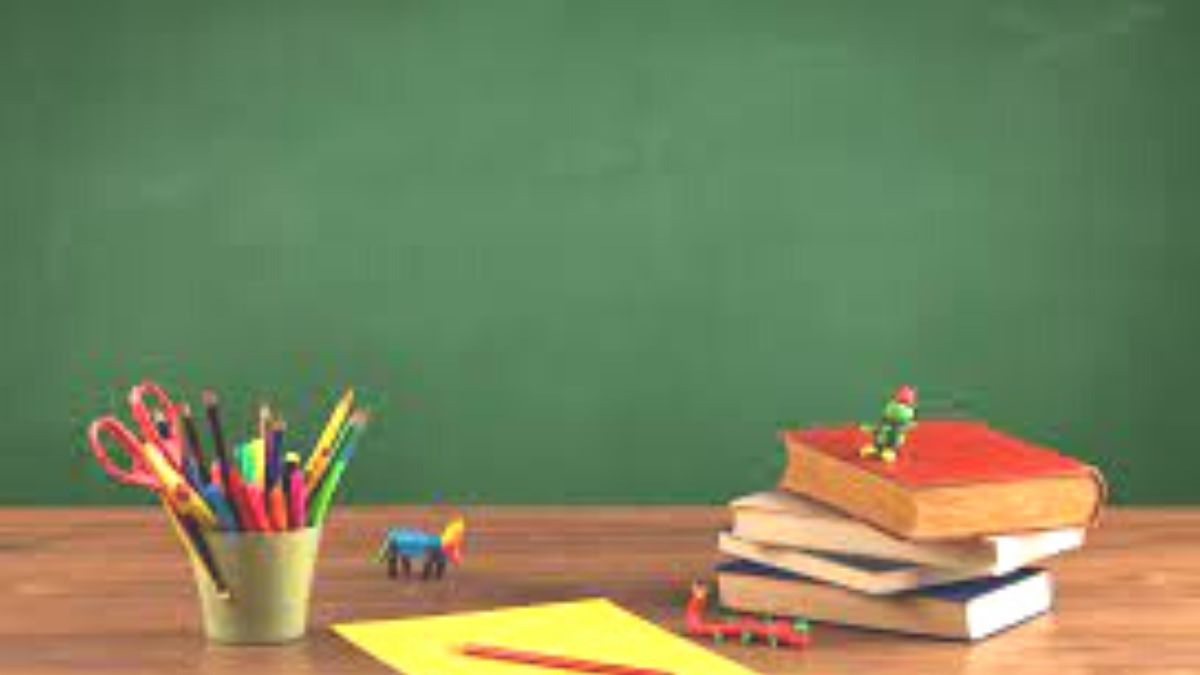 Top 17 Inspirational Teachers Of Contemporary India
Imagine a life without teachers and you would perhaps be unable to imagine your present academic or professional existence.
A teacher's role is not just limited to the 50 minutes of lecture; he leaves an imprint on the minds of his students for life.
No matter how much we dread attending some classes, teachers never step out of their homes without the aim of shaping the future of their students in the right direction.
While all teachers of the world deserve a salute, there are some gems in India who have made the profession of teaching even more "noble". Read on to know more about these gems.
Top 20 Inspirational Teachers of Contemporary India
Teachers hold a high pedestal in India. The country places the importance of teachers above parents and caregivers.
Rightly so, some teachers of India have walked the extra mile to make education and learning accessible and meaningful to students of India.
Let's take a moment to admire all these top 20 heroic teachers of India.
1. Anand Kumar
Age: 49
City/ State: Patna, Bihar
Best Known For: Super 30
Age At Which Initiative Commenced: 25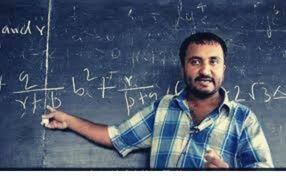 Image Source: Ndtv.com
What do all bright students having a superb academic record have in common apart from excellent grades? The drive!
What makes these bright students "excellent" is their great vision and their urge to make a difference.
Anand Kumar is one such name, who not only excelled academically himself, but also helped others crack the highly competitive JEE to reach the prestigious IITs. A major setback in his life was when he got admission in his dream university, the Cambridge University, but could not attend it due to financial problems. The incident broke him, but perhaps this was destiny's plan for something greater.
Anand commenced the Super 30 program in 2000, in which he helped and taught students to prepare for IIT JEE.
As of 2015, 391 out of 450 of his students have successfully cracked the super hard IIT JEE examination and got a seat in the prestigious institute. The silver screen too has applauded his journey with a movie titled 'Super 30" based on his journey and initiative. The movie starred Hritik Roshan as the main protagonist and proved to be a hit!
2. Sharad Vivek Sagar
Age: 30
City/ State: Ziradei, Bihar
Best Known For: Social entrepreneur, Founder, and CEO of Dexterity Global, was enlisted in Forbes under 30 list
Age At Which Initiative Commenced: 16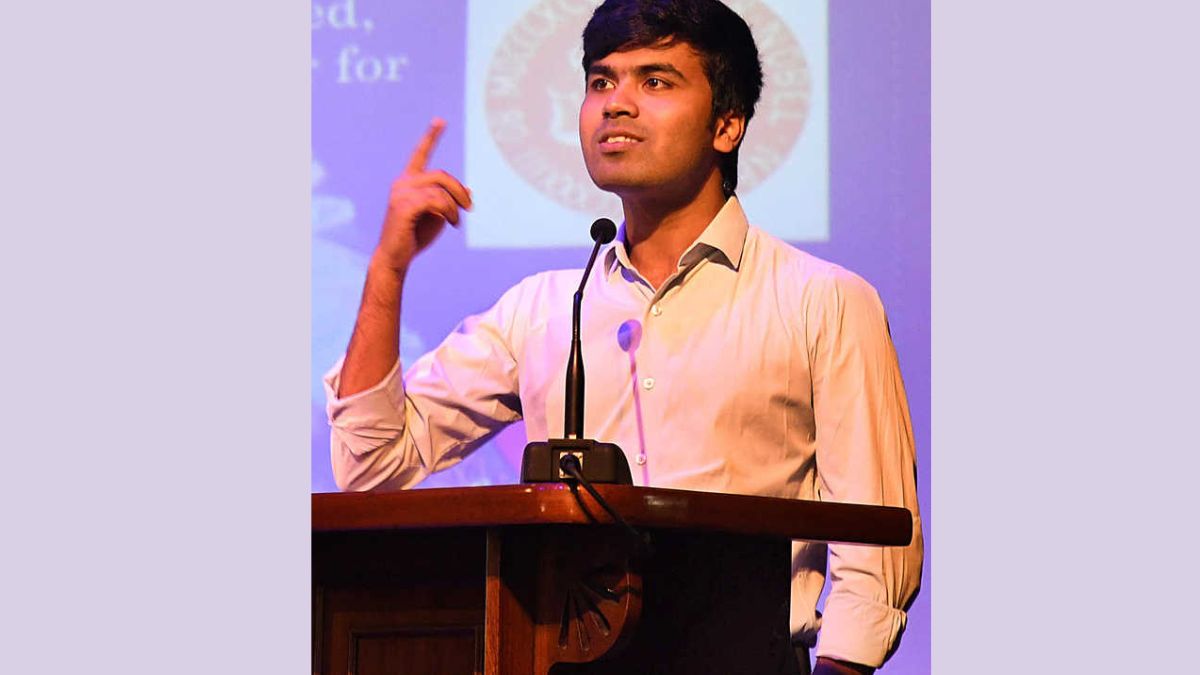 An Indian social entrepreneur and a youth icon, Sharad Sagar is a popular name amongst youngsters. He is the founder and CEO of Dexterity Global, a company he started when he was just 16 years old!
With an aim to power the next generation of leaders via educational opportunities and training, Sharad's Dexterity Global stands firm as a successful social entrepreneurship venture in India. To be enlisted in Forbes under 30 is a dream for many young entrepreneurs, and Sharad has been able to make this dream come true. He is also awarded several other awards and accolades.
At the tender age of 16, the guy entered the field of entrepreneurship with Dexterity Global in 2008. Sharad Sagar is a true inspiration and the epitome of a determined teacher for the youth. And oh, did we tell you we spotted him in Kaun Banega Crorepati as an expert?
3. Dr Vikas Divyakriti
Age: 46
City/ State: Haryana, Delhi
Best Known For: Former IAS and founder of Drishti IAS Coaching Classes
Age At Which Initiative Commenced: 23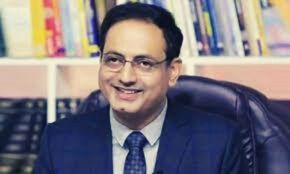 Image Source; Haribhoomi.com
Every UPSC aspirant faces tremendous challenges during the preparation time, but everything seems easy under the guidance of Vikas sir. Dr. Vikas Divyakriti is a popular name among UPSC aspirants aiming to shape the nation in a positive direction.
The man has always had a great academic record himself and has pursued a number of degrees. He cleared the prestigious IAS examination like a cakewalk in one go and became an IAS officer under the Ministry of Home Affairs.
However, the man found his calling in teaching and thus resigned from the post to simplify learning for IAS aspirants.
In a world where English is the formal code of command and communication, the man chose to simplify learning by teaching in Hindi. Today, his company Drishti IAS Coaching Classes is one of the most sought-after coaching institutes in the country.
4. Alakh Pandey
Age: 30
City/ State: Allahabad, Uttar Pradesh
Best Known For: Physics Wallah
Age At Which Initiative Commenced: 23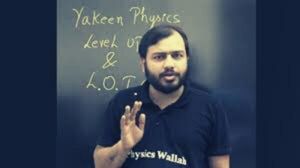 Image Source: Hindustan Times
Are you really a science student if you do not know "Physics Wallah?"
We can see a wide grin on your face!
Physics Wallah is one of the best platforms in India that simplify education and exam-cracking material for science students.
Alakh Pandey, the man behind "Physics Wallah" shoots and posts videos surrounding study material. Today, he has a subscriber base of 2 million students. He is one of those teachers students look up to simplify their concepts and understand them firmly.
5. Babar Ali
Age: 29
City/ State: Murshidabad, West Bengal
Best Known For: Teaching at 16 years of age
Age At Which Initiative Commenced: 16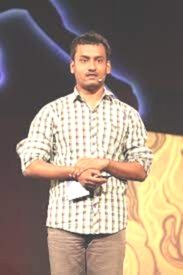 Image Source: Deccanherald.com
What image comes to your mind when you think of a "teacher" or a "professor"?
Let us guess; you must be thinking of a middle-aged man or woman with grey hair demonstrating his long years of study and rigorous teaching experience.
What if we tell you about a 16 year old young guy teaching more than 800 children?
We are talking about the "youngest headmaster in the world", as coined by the BBC, Babar Ali. The guy was just a 16 year old teenager who not only studied himself in school but also taught young children. Today, Babar Ali, along with his group of 10 other teachers, teaches around 800 students outdoors. Today, the 16 year old guy is 29.
6. Prof Sandeep Desai
City/ State: Mumbai, Maharashtra
Best Known For: Unconventional fundraising method to run his school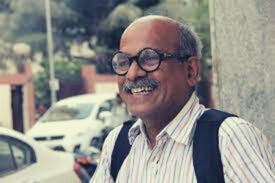 Image Source: Indiatimes.com
The man runs an English-medium school for the not so privileged children in Rajasthan and rural Maharashtra.
What's so unique? Well, he didn't even shy from begging on the streets to fund his school. Yes, you read it right!
The man wasn't able to fund the school all alone, but that did not stop the man from pursuing his passion for teaching.
When nothing worked in favor, he started begging on the streets to fund his very own English-medium school. To gain the trust of people and to appear authentic, he carries laminated copies of the newspaper clippings talking about his school and his ideas.

7. Rajesh Kumar Sharma
City/ State: Delhi
Best Known For: Teaching students under metro rail flyover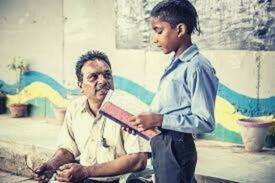 Image Source: Hindustan Times
Who needs a school setup when one has a great mind?
No excuses stopped Rajesh Kumar Sharma from starting his own school under a metro rail flyover.
Yes, you read it right! Rajesh Kumar Sharma is a college dropout but aims to deliver quality education to underprivileged children near the Yamuna Bank station in Delhi. The initiative commenced in 2017 with only two students with a huge student absent today. Earlier it was just an initiative, but today it has taken the form of a school.
8. Roshni Mukherji
City/ State: Dhanbad, Jharkhand
Best Known For: Learn O Hubb (Formerly known as Exam Fear)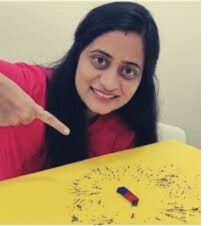 Image Source: Wikistarpie. in

Were you one of those who cried before every Physics examination in high school? Well, if you nodded your head, there is someone from the crowd who understood what you feel and thus started the famous ExamFear, simplifying PCM and Biology concepts for students between class 9th and class 12th.
With an aim to simplify education imparted in schools, the lady took out time from her busy schedule as a Wipro employee, to set up a channel with over 3800 videos and a 75000 subscriber base. You go girl!
Teachers' Day 2022: History, Significance, Celebration and Key Facts
9. Sangeeta Sohni
Age: 60
City/ State: Mumbai, Maharashtra
Best Known For: National Award Winner and created low-cost teaching aids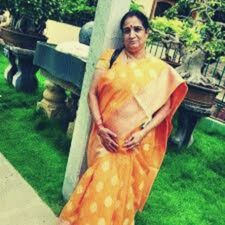 Image Source: Lokmat.com
Can a teacher win a NATIONAL AWARD? Well, why not? If a teacher is as good and efficient as Mrs. Sangeeta Sohni, she deserves the world!
A teacher at Atomic Energy Central School was once a medical aspirant but dropped her seat to pursue her passion for teaching. She incorporates fun and creativity in teaching. She has created multiple low-cost teaching aids. The teacher has been in the profession for 35 long years.
After receiving the award for his hard work Sohni mentioned, "My responsibility towards my organization and my students has increased after receiving the award. It is an inspiration to give more to the students. The award is also going to be an encouragement for younger teachers that hard work will always pay".
10. Sanjay Das
City/ State: Tripura
Best Known For: National Award Winner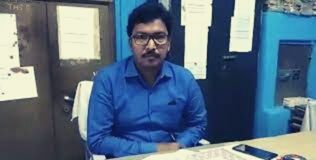 Image Source: Nenow.com
Another name of a teacher added in the list of National Awards.
Sanjay Das. Sanjay Das has been an excellent teacher all his life and thus, he is the much deserved National Award winner.
Sanjay Das, the national award winner from Tripura, is the assistant headmaster of Tilabazar School in Kailashahar, Unakoti District. He is an active enthusiast who developed interesting hands-on and ICT based pedagogies for the teaching of science and mathematics.
Das because of his good gestures towards locality and paramilitary organisations also owns a good rapport among the local authority. With joint efforts, he managed to mobilize resource support for the school in terms of Midday Meal Dining hall, joint benches/furniture and computers for the school.
Mr. Sanjay Das, who innovated interesting hands-on & ICT based pedagogies for the teaching of science & maths to his students and has successfully enhanced their interest in the subjects. He has been conferred with National Teacher's Award 2020 today. #OurTeachersOurHeroes pic.twitter.com/PL10g2VXHj

— MyGovIndia (@mygovindia) September 5, 2020
11. Vimla Kaul
Age: 81
City/ State: Delhi
Best Known For: Following her teaching passion at age 81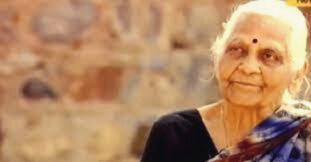 Image Source: thebetterindia.com

Vimla Kaul has been a great mentor all her life, but her passion did not die even after retirement.
She set the foundation stone of her own "little school" and named her "Guldasta".
If you are thinking she had a wide area of land to start this little school, you may be going all wrong here. She started her school in a 4-room apartment. Her husband, too, joined in the beautiful initiative. Even after the sad demise of her husband, the woman did not stop following her passion.
12. Arvind Gupta
City/ State: Madhya Pradesh
Best Known For: Teaching through self created toys, Padma Shree awardee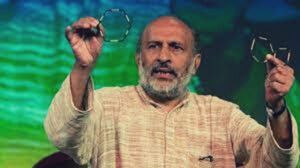 Image Source: Newsbugs.com
IITians are known to make their name in huge multinational companies worldwide.
Well, not all of them take the same route. Youngsters like Arvind Gupta are known to take the road less travelled by but emerge as a true inspiration for society. An IIT-Kharagpur pass-out, Arvind goes by his philosophy of 'small positive action rather than empty rhetoric.
He is known for making the learning experience fun and easy, with his mind-blowing conversions of trash to toys. He has also written a few books, including, "Toys from Trash", and was seen inspiring the world in TED talk too.
13. Aditya Kumar
Age: 45
City/ State: Uttar Pradesh
Best Known For: Coming from Lucknow to Ranchi to educate children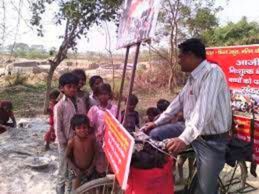 Image Source: Indianexpress.com
While most of us look for faults in our present situations, some great minds look for possibilities. Yes, we are talking about Aditya Kumar, a teacher coming from a humble background but with great vision in his eyes.
He is not only an inspiration for his students but also an inspiration for people who think they have quite less in life. And what makes a mentor a great teacher is his ability to inspire people, right?
Aditya Kumar did not own a car when he commenced his journey to inspire millions.
He simply owned a bicycle, but he took a pledge to cycle all the way to Ranchi from Lucknow to educate people regarding the need and importance of education for the not-so-fortunate sections of society.
He himself teaches a wide array of subjects from languages to mathematics, all for free. His efforts did not go unnoticed as Mr. Akhilesh Yadav, former UP CM lauded his initiatives.
14. Abdul Malik
Age: 48
City/ State: Malappuram, Kerala
Best Known For: Swimming across a river just to reach to his students at 9 am sharp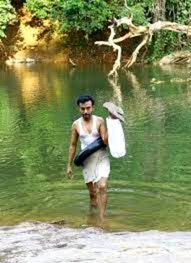 Image Source: Redff.com
How far can a teacher go for his students? Abdul Malik is surely an epitome of a determined teacher who can cross rivers, if not oceans, for his students.
Yes, the teacher crosses a muddy river just to reach his students on time, at 9 in the morning.
Abdul Malik is a 45 year old mathematics teacher. To avoid the 24-km long journey by road, he swims back and forth to Muslim Lower Primary School at Padinjattumuri in Malappuram, Kerala. And in spite of every odd, Abdul has never missed a class in 20 years.
Malik chose this odd way of transportation on his colleague's advice. He said that swimming helps him avoid the long road journey, which would involve changing three buses and take a lot of his time.
Other than the conventional classroom teaching, Abdul also takes his students to riverside. The ardent environmentalist Master Malik removes plastic and other pollutants from the water with his students to develop a sense of social responsibility towards nature.
15. Barun Biswas
City/ State: West Bengal
Best Known For: Raising voice against rapes and goon threats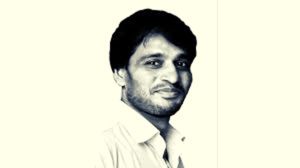 Image Source: Flickr.com
Barun Biswas was not only a great mentor but was also a revolutionary.
The Bengali school teacher and a social activist was born on 12 September 1972 in Sutia, West Bengal. In 2000, he co-founded "Sutia Gonodhorshon Pratibad Mancha", an organisation which mentored farmers and their families to protest against a local criminal gang, who were using gang-rape to terrorise the people of Sutia.
Barun Biswas attended Panchpota Bharadanga High School for primary education and completed his higher education from Gobardanga Khantura High School. He was a graduate in Bengali and holded a master degree from Calcutta University. Later he completed his BEd from B.T. College, New Barrackpore.
The school teacher at Mitra Institution (Main) of Kolkata, and an active member of 'Panchpota Sashadanga Sarada Seva Sangha', Biswa started a campaign for construction of a canal at Ichamati and Jamuna rivers. Also his group helped rape victims of Sutia to register complaints, where Biswas also acted as an counsellor.
Biswas was murdered on 5 July 2012 by the local criminal gang members in Kolkata. To pay tribute to his life and fight, a Bengali serial Proloy Asche in 2011 and film Proloy in 2013 was made.
16. HC Verma
Age: 70
City/ State: Darbhanga
Best Known For: Padma Shri, written several influential books on Physics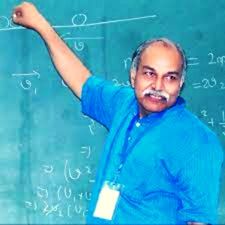 Image Source: hcverma.in
Ask any JEE aspirant about HC Verma and you will see the craze in his eyes.
The man who published 139 Physics papers, Shri Harish Chandra Verma was born on 8 April 1952 . The Indian Experimental Physicist, author is an emeritus professor of the Indian Institute of Technology Kanpur.
Training young minds in the field of physics, he has authored numerous books at school undergraduate and graduate levels. The founder of Shiksha Sopan aims at upliftment of economically weaker sections residing near the campus of IIT Kanpur.
Popularly known as HC Verma, the physics professor was awarded the fourth highest civilian award Padma Shri in 2021. Also, he has been awarded the Maulana Abul Kalam Azad Shiksha Puraskar by the Bihar State Government.
17. Motiur Rahman Khan
City/ State: Patna, Bihar
Best Known For: Coaches students for civil services examination at just Rs 11.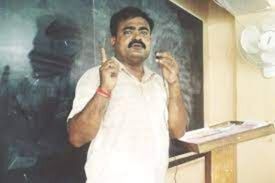 Image Source: inuth.com
Want to become an IAS or an IPS? Visit any coaching centre and pay lakhs of fees to study for India's most competitive exam.
Or else, you can seek coaching from Motiur Rahman Khan Sir at just the cost of chocolate, that's Rs.11. Yes, Rahman sir is not only coaching students for tough examinations like the IAS but is also shaping the future of India by being a selfless teacher.
The triple MA and PhD degree holder Rahman started his career from a tiny rented room. However, his classes became popular among students during the 1994 recruitment. It was this time when during the recruitment for 4,000 sub-inspectors in Bihar, 1100 were from Rahman's class. Students from neighboring states including Madhya Pradesh, Uttarakhand, Uttar Pradesh come in search of his classes.
Till date, he has taught more than 10,000 students out of which 3,000 students are now sub-inspectors, 60 IPS officers and 5 IAS officers.Most of students after reaching heights helps their teacher's social cause to make education and preparation affordable for the underprivileged section.
List of teachers selected for National Awards on 5th Sept
18. Bharti Kumari
Age: 24
City/ State: Bihar
Best Known For: Teaching students at the tender age of 12
Age At Which Initiative Commenced: 12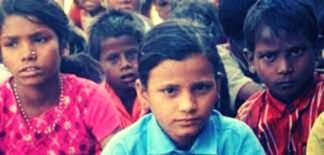 Image Source: Jyothsnay.wordpress.com
What do children of age 12 do? Play outdoors? Sneak chocolate from the fridge?
Watch their favorite comedy shows for hours? Well, perhaps Bharti Kumari, a 12 year old young girl, did something extra that made her stand out in the crowd. At the tender age of 12, the young girl turned into a lady with great visions for her village and country. She began overseeing and teaching in her village school in Kusumbhara at age 12. She taught English, Mathematics, and Hindi to children not in fancy smart room classrooms, but under a mango tree, apart from studying in a school herself.
19. Sunil Kumar
City/ State: Jammu
Best Known For: Selected for National award, 2020
Image Source: Twitter.com
When students study well, they deserve excellent grades. But when teachers do great, they deserve awards too. That's what happened with Sunil Kumar, a humble school teacher who got selected for the National Award by the Union Education Ministry.
Sunil Kumar is posted at Government Middle School Jakhar, Tikri. He himself completed his studies from government school and this small part of life turned as a base of his future.
During the hardships of Covid lockdown, Sunil Kumar organised community classes for underprivileged children who cannot access online classes due to lack of funds and resources.
His phenomenal initiative was lauded by people from all over the globe. Sunil Kumar was also awarded with the National Award for building up a system to bridge the literacy gap for all sections with low-cost teaching techniques.
20. Sujeet Chattopadhyay
Age: 78
City: West Bengal
Best Known For: Teaching students in just 2 Rupees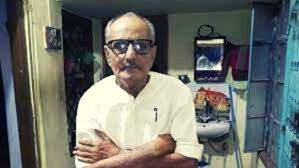 Image Source: Tribune India
Padma Shri Sujeet Kumar Chattopadhyay is an epitome of dedication, passion, and selflessness.
Fondly called as the "Two Rupees Teacher", the 78 year old gives his golden mentorship to students in just 2 Rupees. In a time when the prices for education and learning are touching skies, someone in the world shares his words of wisdom, knowledge, and learning to the not- so privileged at a negligible price.
The man stands firm in the noble profession for 40 years, devoting a huge part of his life adding light to dark lives with his knowledge.
The Takeaway
Dr. APJ Abdul Kalam rightly expressed, "Teachers are the backbone of any country, the pillar upon which all aspirations are converted into realities."
While we have listed 20 great teachers who are adding light to millions of lives, every teacher deserves words of appreciation, a pat on the back, a grateful smile. These heroes are lightworkers who not only scribble math formulas on the board, but also open curtains to a bright, sunny, enlightened morning.
Here's Jagran Josh thanking every teacher who wakes up every morning to shape destinies! You are angels, indeed!