Do You Know the Story Behind Valentine's Day? Check Why the festival of love is celebrated on February 14?
Valentine's Day is celebrated all over the world annually on 14th February as the day of love. But what is the real story behind it? Read on to find out.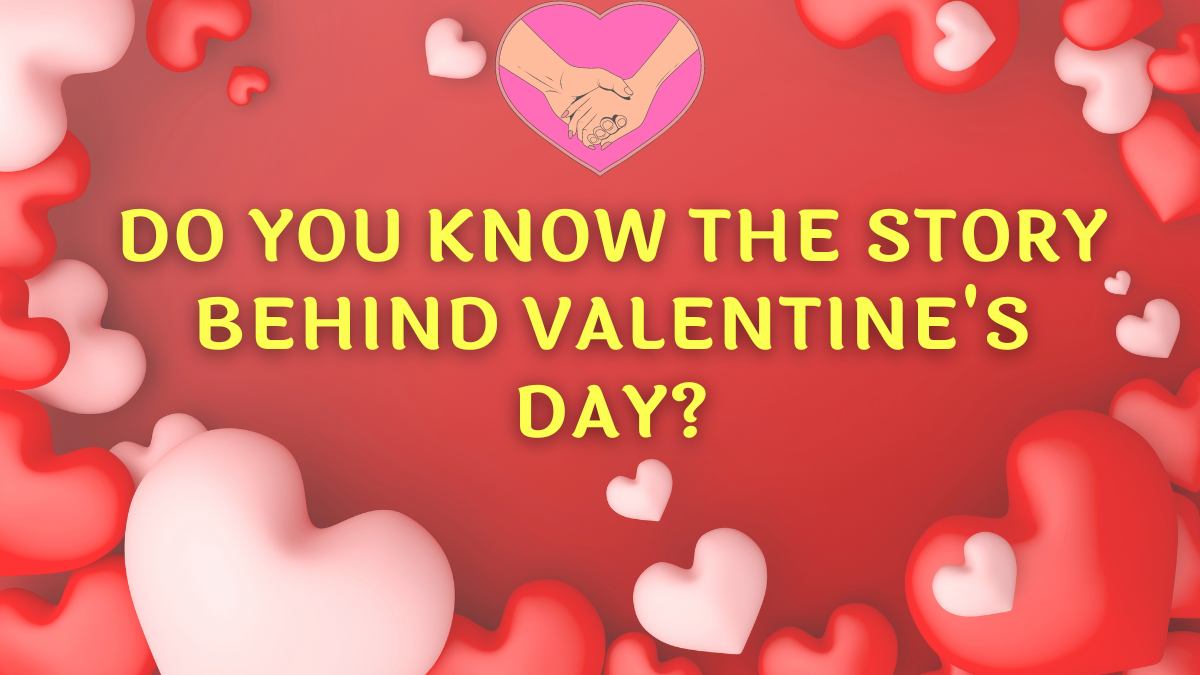 Do You Know the Story Behind Valentine's Day? Check Why Valentine's Day is celebrated
Valentine's Day 2023: 14th February may appear as another random winter date to the uninitiated, but that is rarely the case for couples and lovebirds. February 14 has become synonymous with the day of love and is celebrated annually all over the world as Valentine's Day or the Feast of Saint Valentine. The last and the most important day of Love week Valentine's Day marks the sacrifice and message of Saint Valentine to spread and honour love in society. This day is a great opportunity to express love and gratitude towards partners.
Happy Valentine's day😍😍😍Let there be love n nothing but love❤️

— Shekhar Suman (@shekharsuman7) February 14, 2023
People shower each other with gifts, letters, flowers, and other means of affection to demonstrate their love. There is widespread shopping, partying, and romance everywhere. All in all, February 14, aka Valentine's Day, is a joyous occasion, at least for those in relationships.
But do you know why Valentine's Day is celebrated and why it falls on February 14 instead of some other day? The history of Valentine's Day is quite dark, mind you. It's nothing like the blissful celebration we indulge in on Feb. 14. Dive in to learn the story behind Valentine's Day.
Related: Valentine Week Personality Quiz: Know Your Love Language and How Romantic You Are
Who was Saint Valentine?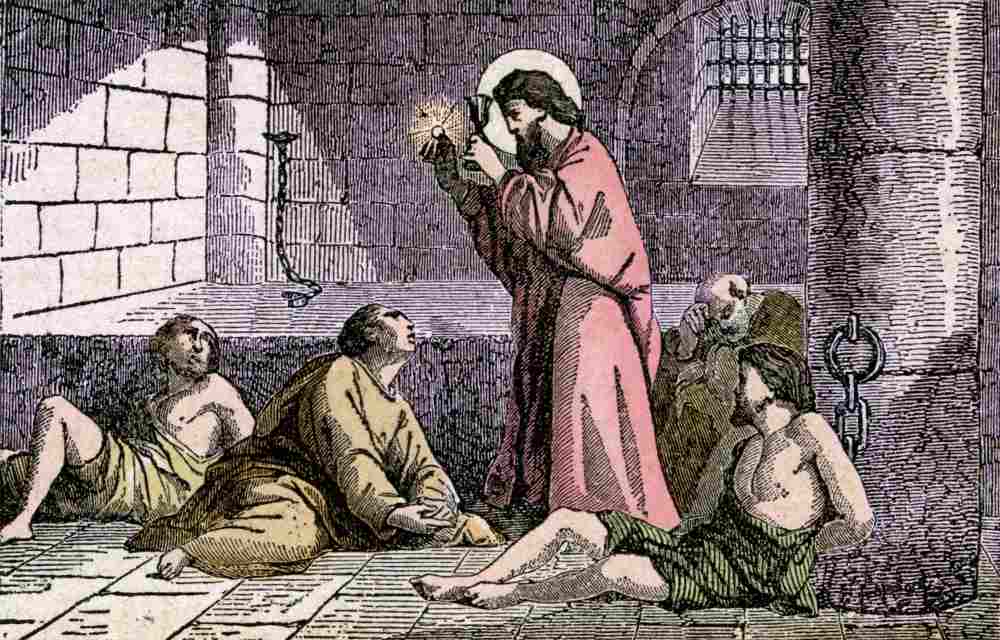 Image Source: History.com
Valentine's Day got its name from the legend of Saint Valentine, who lived in ancient Rome. However, there are several different saints named Valentine recognised by the Catholic Church, and all were martyred for committing acts deemed treasonous or illegal or for refusing to renounce Christianity.
However, it's two Valentines that serve as the most likely inspiration behind 14 February being celebrated as Valentine's Day, and they both are believed to have been executed on 14 Feb. in third-century Rome by Emperor Claudius II.
The first Valentine was a priest during the time of Claudius II when the Emperor decreed that single men made better soldiers than married ones and prohibited all young men from marrying. Valentine continued to marry off people, allowing them to escape serving in the army and live a life of prosperity. When the Emperor found out, he ordered Valentine's execution. However, this account is disputed by historians.
Another legend states that Saint Valentine aided persecuted Christians in Rome and was thrown in prison for doing so. There, Saint Valentine restored the sight of his jailor's blind daughter and converted their entire household to Christianity. He also wrote the very first Valentine's letter to the girl, signing it "from your Valentine" and thus beginning the tradition of Valentine's messages.
Also Read: Brain Teaser IQ Test: Can You Find The Hidden Heart In 45 Seconds? Even Einstein Would Fail!
Image Source: CBN
The second person believed to be Saint Valentine was a bishop of Terni who was also martyred by Emperor Claudius II. Valentine gained a reputation for performing miracles, healing citizens and evangelism. When he attempted to convert the Emperor to Christianity, he was given the option of renouncing his faith or dying. Valentine refused to convert and was beheaded.
The true identity of Saint Valentine is disputed by historians. Many believe that all the legends refer to the same person, but the varying tales of Saint Valentine continue to create confusion. The only verifiable fact is that there was someone named Saint Valentine, a heroic, gentle, and kind soul who was executed in 270 AD.
Related: Valentine Week Days 2023: Full List from 7 to 14 Feb, Today is Chocolate Day, Valentine's Day Calendar
Why is Valentine's Day celebrated on 14 February?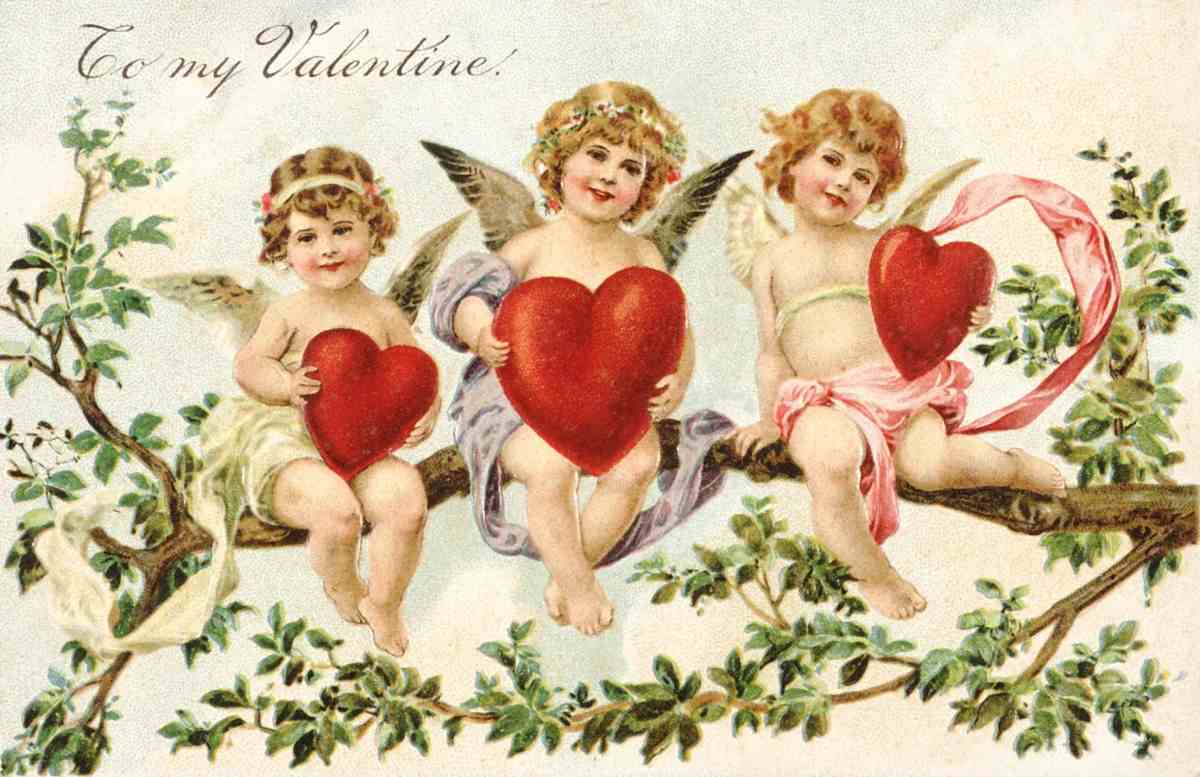 Image Source: History.com
Have you ever wondered what's so special about 14 February? Why is Valentine's Day only celebrated on 14 Feb., and not on any other day of the year? Again, there are multiple reasons behind choosing February 14 to mark Valentine's Day.
Some say that the date marks the death or burial of Saint Valentine, while others argue that the festival originated to Christianize the pagan Roman holiday of Lupercalia.
Related: Anti Valentine Week 2023: Slap Day, Breakup Day, All Days Full List Here
Christianity spread throughout Europe from the first century onwards, and the Roman Empire was at the forefront. The rituals and customs of Rome were deemed pagan, and by the fourth century, Christianity had become the official religion of Rome. However, Lupercalia, a pagan festival celebrating fertility, endured through the years and took place every year on 15 February. Some historians believe Valentine's Day originated from Lupercalia and only shares its name with a martyred Christian saint.
When Was 14 February Declared Valentine's Day?
According to renowned historian Noel Lenski, the tradition of Lupercalia continued to thrive even with the rise of Christianity. In 496 AD, Pope Gelasius I added Valentine to the calendar of saints, and a feast was declared in his honour to be celebrated every year on 14 February.
However, it was centuries before St. Valentine's Day became the festival of love and made its way onto the tongues of all lovebirds. The first Valentine's Day card dates back to 1415. It was sent by Charles, Duke of Orleans, to his wife while he lay imprisoned in the Tower of London.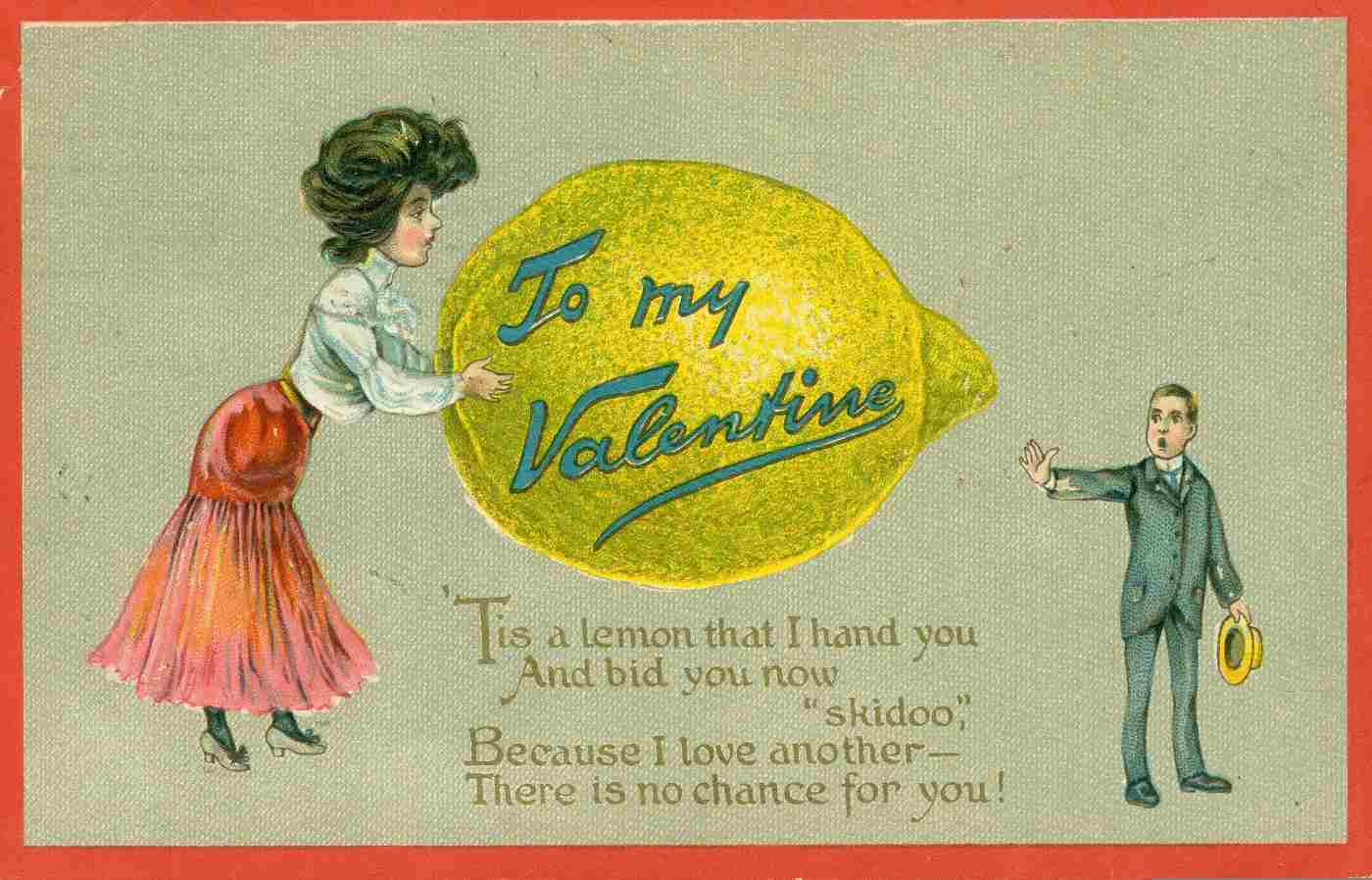 Image Source: History.com
With the advent of books and growing literacy rate, the habit of writing letters gained prominence among the people. During wars, people mainly communicated with their loved ones through letters. Soon after, the tradition became popular, and by the 1900s, cards were being mass-produced for Valentine's Day. Poets and writers like Shakespeare and Geoffrey Chaucer further popularised the day as a romantic celebration in the middle ages.
How is Valentine's Day Celebrated?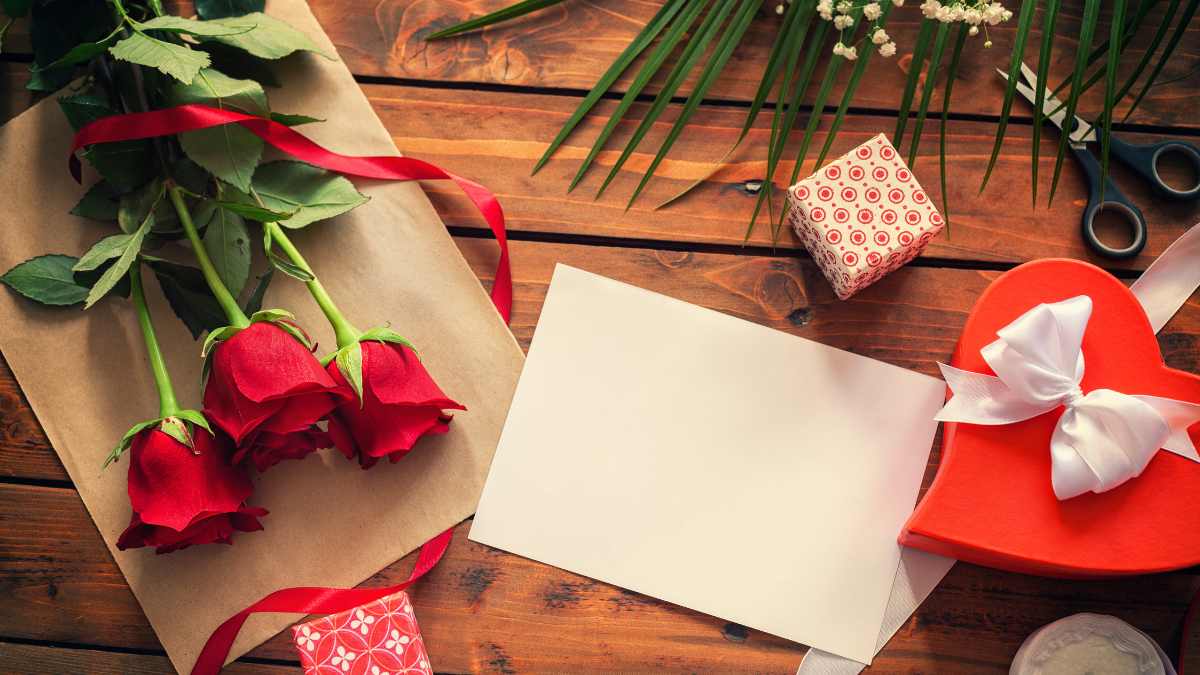 The most common way of celebrating Valentine's Day is by exchanging gifts and penning heartfelt letters to sweethearts. You can write anything as long as it's earnest and affectionate. In the US, Valentine's Day is only second to Christmas as the largest card-sending holiday. Other Valentine's Day customs include going out, bingeing romantic movies, treating partners to lavish dinners or expensive gifts, etc.
Also Read: Valentine's Week Optical Illusion Test: Only Romantics can spot 7 Hearts hidden inside Painting in 11 secs!