Tricky Riddle: Hey Smartie! Do You Have The Brains To Solve This Word Problem Within 11 Seconds? Try Your Skills!
This tricky riddle is a word problem which needs your observation skills and logic. Take this challenge to test your cognitive abilities and skills. Hurry Up!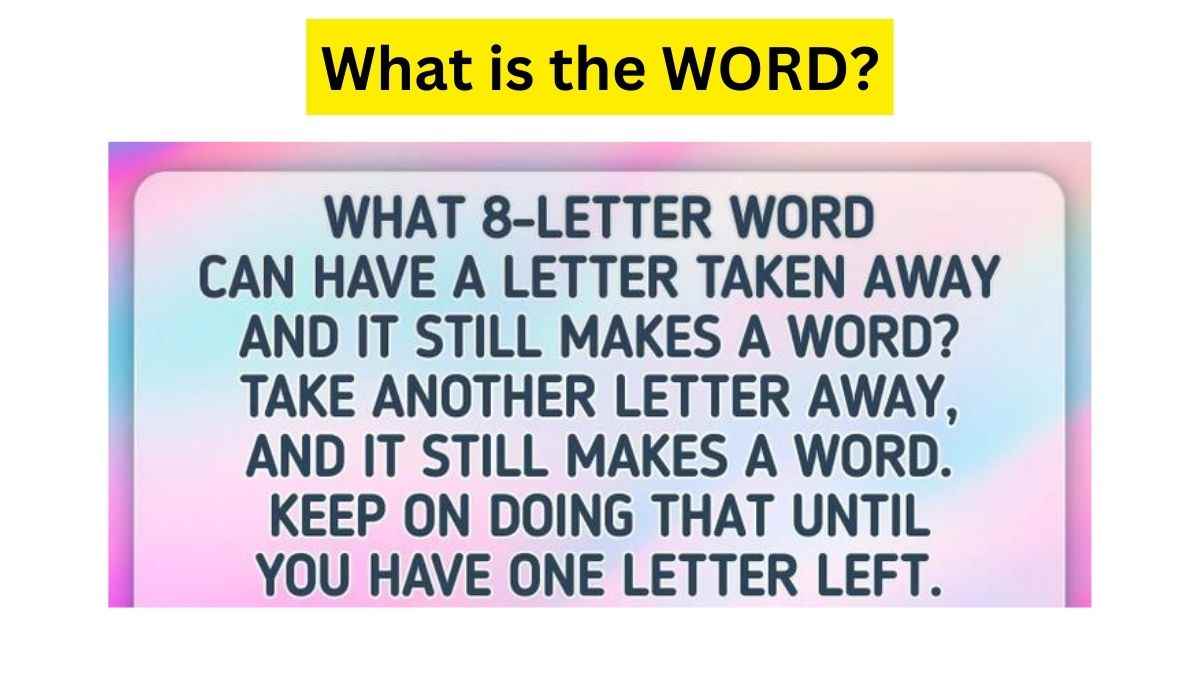 Do you know the answer?
Word Riddles are an excellent way to advance your qualitative skills if you have trouble with basic reasoning. It is up to you to solve them with reason or logic. Try this riddle-based brain teaser to hone your problem-solving abilities.
What is the Riddle?
Here it comes.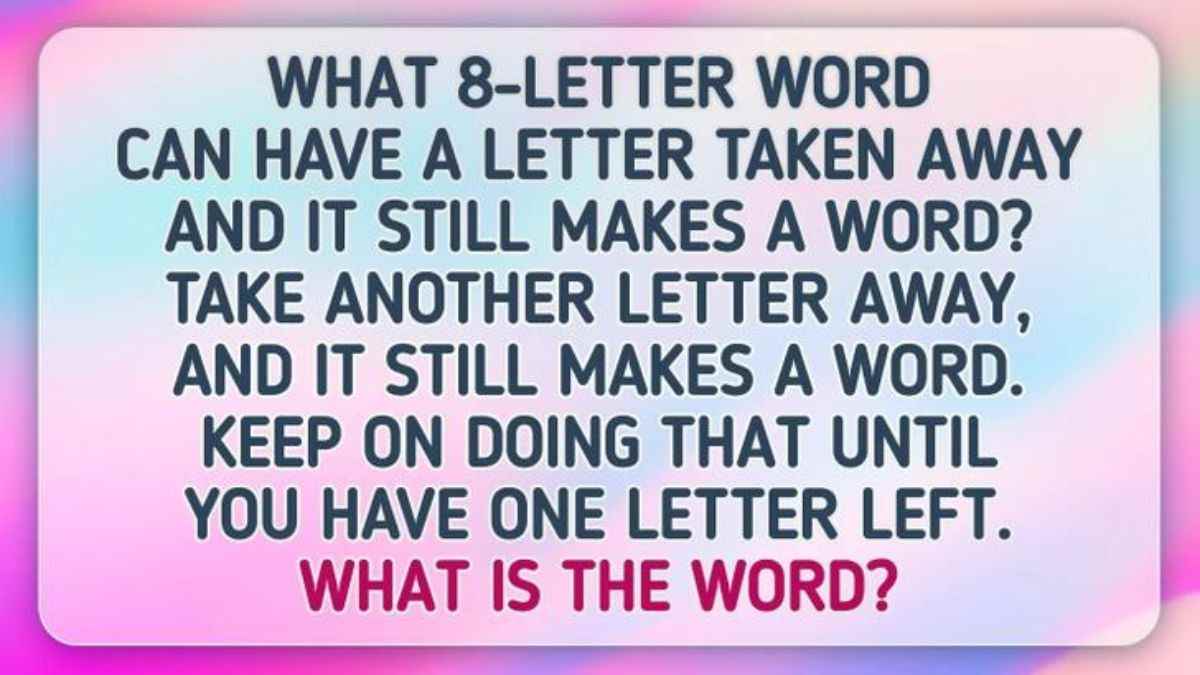 Source: Brightside.com
Can you solve this Riddle?
Find this too easy?
Fine, let's turn this into a challenge.
Set a timer to 11 seconds and try to find the answer within the allotted time.
Good luck!
Brain Teaser: It's Impossible To Find The Mistake In This Job Interview Picture Within 21 Seconds. Try Your Luck!
Riddle Answer
Word puzzles help to develop the skills one needs throughout their career which include verbal reasoning, vocabulary, problem-solving, spelling, grammar and memory. Also, this mental exercise will improve your critical intuition and problem-solving skills. And as a result, you will become more capable of reasoning and making decisions quicker. Let's go through the riddle again:
'What 8-letter word can have a letter taken away and it still makes a word? Take another letter away and it still makes a word. Keep doing that until a single letter is left.'
I am sure, you must have deduced the solution, by now. Congratulations are in order if you have. We had faith in your ability to pull this off.
Still, we are going to reveal the answer so you can cross-check your answer.
Source: Brightside.com
Note: Probably, this riddle can have different solutions.
Hold on, it does not end here. Do not forget to bookmark Jagran Josh to enjoy more of this mental exercise.
Odd One Out: My Sister Got Evil Eye Charms But One Of It Is Defective. Can You Find the Odd Pendant in 9 Seconds?