Ugadi 2023: History, Significance, Date, Origin, and more
Ugadi 2023, the Hindu festival will be commemorated this year on March 22. Check details on the history, significance, origin, and more here.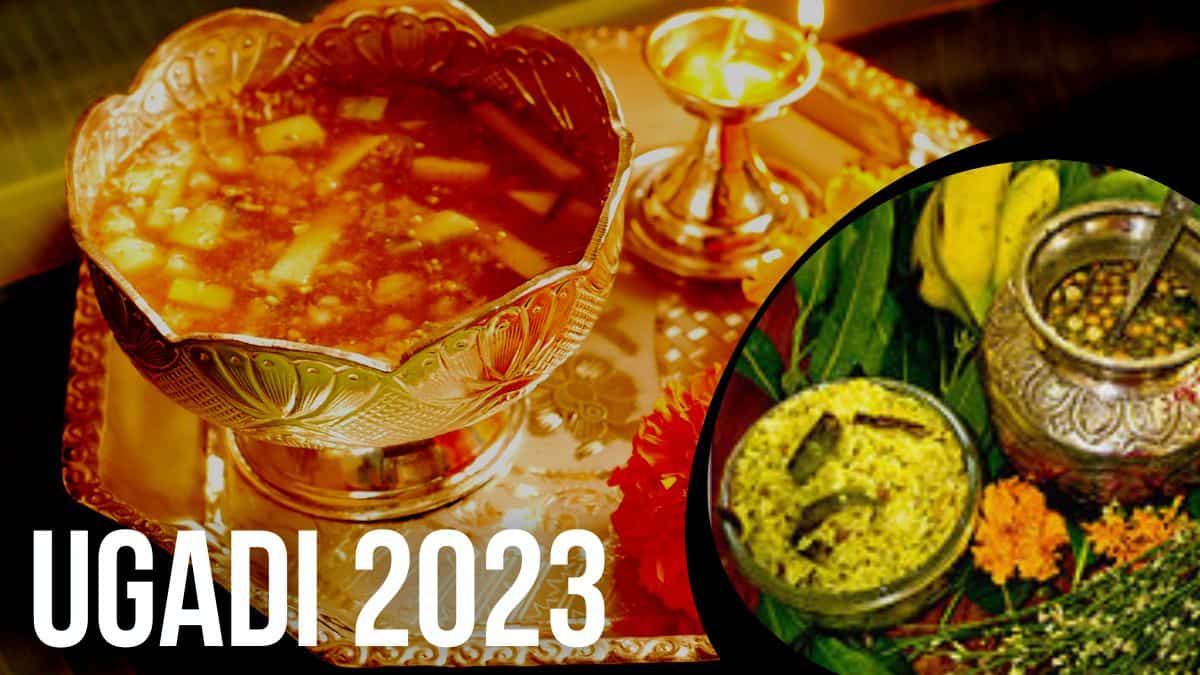 Ugadi 2023: History, Significance, Date, Time, and more
Ugadi 2023, the Hindu festival will be commemorated this year on March 22. Also known as Yugadi, the day marks Andhra Pradesh's New Year's Day which embarks on the first day of the Hindu lunisolar calendar month of Chaitra.
The day is also celebrated as Gudi Padwa by Marathi and Konkani Hindus. It is known as the traditional new year for Hindus of Maharashtra and Goa.
Ugadi 2023: History And Significance
According to the age-old legend of the origin of the festival Ugadi, the universe's creation was started on this day by Lord Brahma.

Moreover, on this day, he went on to create months, weeks, and days to keep the track of the passing time.
The legend goes that Ugadi marks the first day in the creation of the universe.
Lord Vishnu is known as Yugaadikrit meaning the creator of ages or 'Yugas'. The Lord is worshiped on this day. It is a belief that Lord Vishnu will bless his devotees with a happy and prosperous life.
The Origin of the term "Ugadi"
The word Ugadi is derived from the Sanskrit words "Yuga" and "Adi" meaning age and beginning.
Wishing everyone a Happy Ugadi! pic.twitter.com/UecYaSvzAz

— Narendra Modi (@narendramodi) March 22, 2023
Ugadi 2023: Celebrations and Traditions
Celebrated with great fervor and enthusiasm by people in the southern states of India people on this day
clean their homes,

decorate their homes with rangolis

wear new clothes.

Make special dishes called "Ugadi Pachadi," which are made with six ingredients that represent the six different tastes of life: sweet, sour, salty, bitter, pungent, and astringent made with six ingredients, including tamarind, neem flowers, jaggery, raw mango, salt, and green chili.

Perform special prayers and pujas.

People also prepare other traditional dishes such as pulihora (tamarind rice), bobbatlu (sweet stuffed bread), and obbattu (sweet flatbread).
When does Ugadi take Place?
Ugadi Date: Wednesday, March 22, 2023

It also falls during the Tamil month of either Panguni or Chithrai, sometimes on the day after Amavasya with 27th Nakshatra Revati.

Ugadi day is pivoted on the first New Moon after March Equinox.
Also Read-
World Water Day 2023: Check Date, Theme, History and Significance, Here
Navratri Colours 2023 Today: Day 1 Colours Their Significance and Meaning During Chaitra Navratri