What are the differences between Chat GPT and GPT-4? All You Need To Know!
GPT-4 is the latest upgradation of the OpenAI platform to level up deep learning. It is a multi-modal platform available via API and only for ChatGPT Plus users.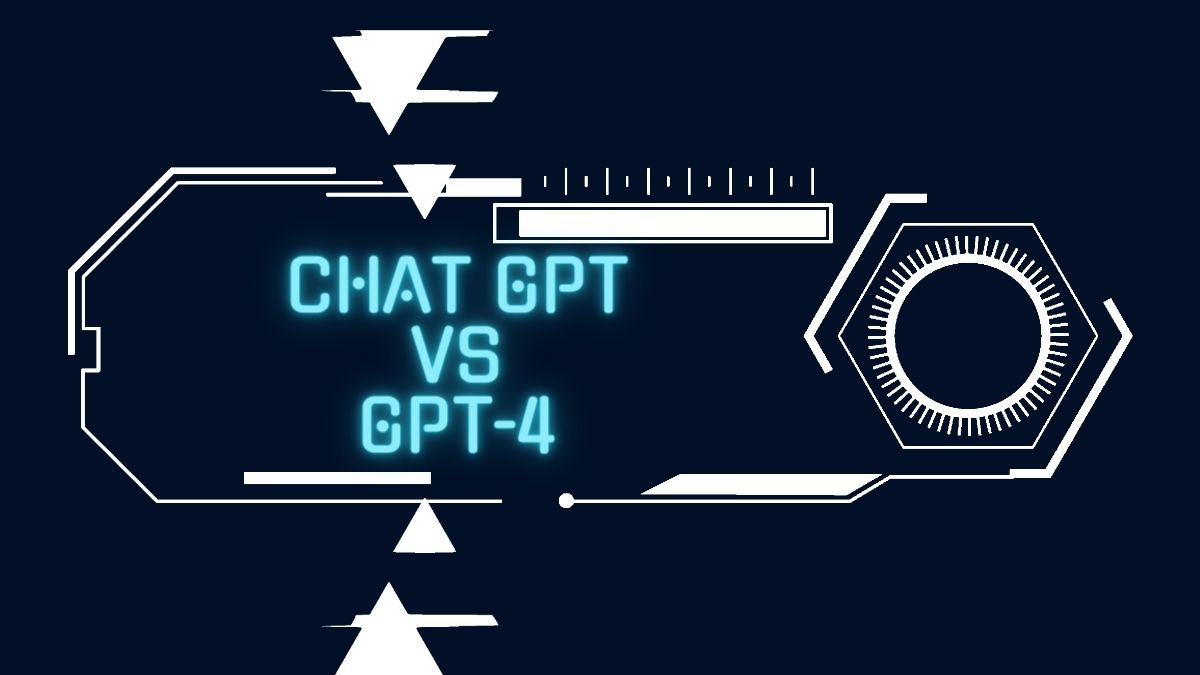 Open AI launched a recent update of AI Chatbot as GPT-4.
A powerful updated version of ChatGPT, GPT-4, was released by OpenAI, a startup backed by Microsoft Corp. The GPT-4 program can adopt a Dialogic conversational stance and answer questions with better data, facts, and analysis. The technology's previous iteration had a predetermined tone and aesthetic, but users of ChatGPT can modify the chatbot's tone and delivery style.
Announcing GPT-4, a large multimodal model, with our best-ever results on capabilities and alignment: https://t.co/TwLFssyALF pic.twitter.com/lYWwPjZbSg

— OpenAI (@OpenAI) March 14, 2023
Before jumping to the differences between ChatGPT and GPT-4 first know about GPT-4 and its features.
What is Chat GPT 4?
GPT-4 is a "multimodal" tool, which means it can produce content in response to both image and text commands. This latest version of Chat GPT comes with high scope for collaboration and creativity. Additionally, it can generate, edit, and refine writing projects for both creative and technical purposes, such as writing screenplays, and songs, or learning a user's writing style. It implies that a text generator with strong analytical skills and the ability to form opinions can act as a legal advisor for a moment, a chemistry expert for the next, and so on.
And various features of GPT-4 are:
GPT-4, the most recent step in OpenAI's effort to scale up deep learning, including AI safety and security, was developed with input from more than 50 experts.

According to our internal evaluations, GPT-4 is 40% more likely than GPT-3.5 to produce factual responses and 82% less likely to respond to requests for content that isn't allowed.

GPT-4's broader general knowledge and problem-solving skills enable it to resolve complex issues.

The most sophisticated system in OpenAI, GPT-4, generates safer and more insightful responses.

GPT-4 will be regularly monitored and updated with use in the real world.

The advanced reasoning and command-following abilities of GPT-4 sped up safety work.

GPT-4 aids in the generation of training data for classifier iterations across training, evaluations, and monitoring.

Due to the fact that GPT-4 was trained on Microsoft Azure AI supercomputers, its infrastructure also enables it to be distributed to users all over the world.\
What Is GPT-4? Detailed information about the Latest Version Of Open AI's Large Language Model Systems

How is GPT-4 is different from ChatGPT?
OpenAI says "GPT-4 exhibits human-level performance on various professional and academic benchmarks. For example, it passes a simulated bar exam with a score around the top 10% of test takers; in contrast, GPT-3.5's score was around the bottom 10%."
It follows that GPT-4 outperforms ChatGPT in terms of advanced reasoning abilities. And for more clear differences, see the following table:
| | |
| --- | --- |
| ChatGPT | GPT-4 |
| ChatGPT is unimodal. It just takes input in one form, that is text. | GPT-4 is multi-modal, which means it generates information from both texts and images. |
| ChatGPT answers or solutions can be tricked or wrong at times. | GPT-4 because of its highly deep analysis is hard to be tricked. |
| ChatGPT is restricted to certain languages. | On the other hand, GPT-4 is designed to understand different languages to a larger extent. |
| For example, ChatGPT (3.5 version) can process 4,096 tokens or roughly 8,000 words. | Whereas, GPT-4 can handle up to 32,768 tokens or over 64,000 words. |
How to Use Chat GPT: Step by Step Guide to Start Open AI ChatGPT
GPT-4 is accessible on ChatGPT Plus and as an API for programmers to create software and services. Even though GPT-4 is capable of processing both text and image inputs, only the text-input feature will be accessible to ChatGPT Plus members and software developers, with a waitlist. With a $20 monthly subscription fee, one can upgrade their account model from GPT-3.5 default to GPT-4. And a user who chooses the subscription plan will benefit from the quicker response, priority access to new features, and more frequent updates.
However, the known limitations of GPT-4, such as social biases, hallucinations, and adversarial prompts, are still under development. As a prominent increase in users, OpenAI is working hard to promote transparency, user education, and broader AI literacy in an effort to contribute to shaping the GPT model.
Source: openai.com
Best Chat GPT Alternatives to Use in 2023
What is Google Bard? Rival of Chat GPT: All Important Details Here
FAQ
Will GPT-4 be free?
No, GPT-4 will be accessible to users who sign up for OpenAI's $ 20-a-month subscription service, ChatGPT Plus,
What does GPT-4 do?
GPT creates text by receiving prompts from Text and Images.
Is GPT-4 released?
Yes, OpenAI's long-awaited GPT-4 was released Tuesday.