What is Google Bard? Rival of Chat GPT: All Important Details Here
Google Bard AI Tool: Google Bard AI is Google's own conversational AI chatbot. CEO Sundar Pichai termed this latest chatbot service as an "experimental conversational AI service."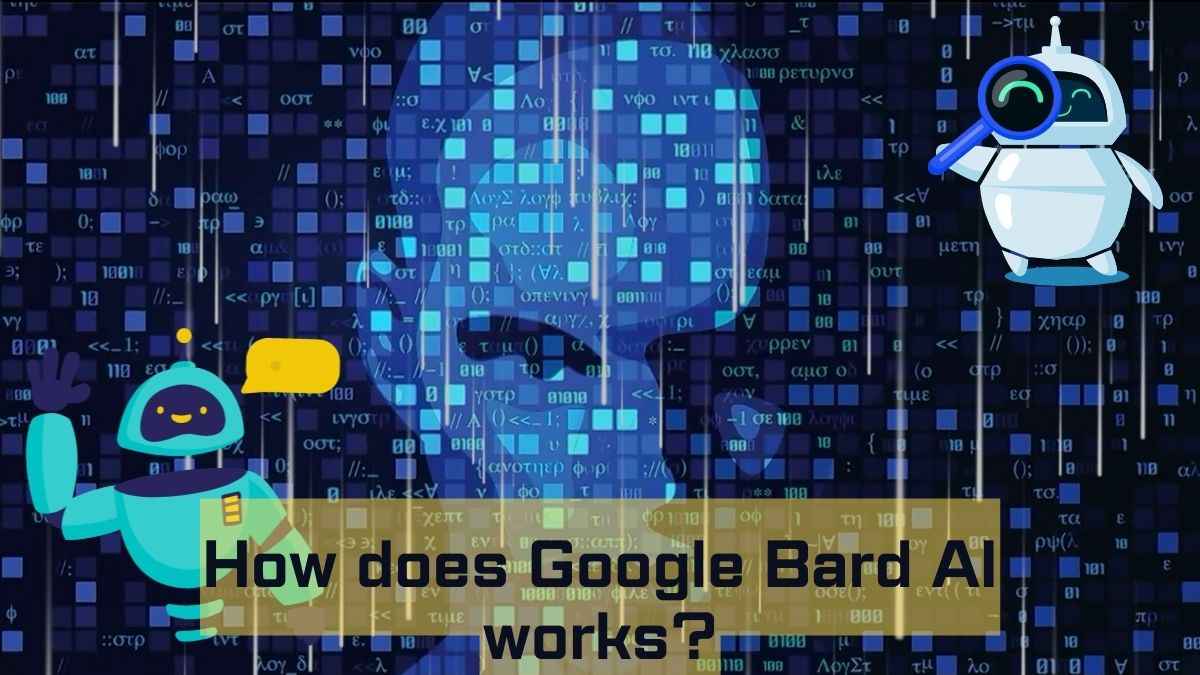 Know all details here about Google Bard AI
Google has introduced a new experimental AI chatbot named 'Bard', a conversational service under a project called "Atlas," as part of Google's "code red", apparently aimed at countering the popularity of the ChatGPT tool backed by Microsoft.
In a blog post, Google CEO Sundar Pichai also spoke about how AI-based features would be coming to Google Search as well.
1/ In 2021, we shared next-gen language + conversation capabilities powered by our Language Model for Dialogue Applications (LaMDA). Coming soon: Bard, a new experimental conversational #GoogleAI service powered by LaMDA. https://t.co/cYo6iYdmQ1

— Sundar Pichai (@sundarpichai) February 6, 2023
Bard is an experimental conversational AI service, powered by LaMDA. Built using our large language models and drawing on information from the web, it's a launchpad for curiosity and can help simplify complex topics → https://t.co/fSp531xKy3 pic.twitter.com/JecHXVmt8l

— Google (@Google) February 6, 2023
What is Google Bard?
Bard is an experimental conversation AI service that is powered by LaMDA (Language Model for Dialogue Applications). It utilizes data from the Internet to deliver original, excellent answers to inquiries.
What is ChatGPT? How to use it? All you need to know about the AI-powered bot
Benefits of Bard AI
According to Google CEO Sundar Pichai, "One of the most exciting opportunities is how AI can deepen our understanding of information and turn it into useful knowledge more efficiently making it easier for people to get to the heart of what they're looking for and get things done. When people think of Google, they often think of turning to us for quick factual answers, like "how many keys does a piano have?" But increasingly, people are turning to Google for deeper insights and understanding — like, "is the piano or guitar easier to learn, and how much practice does each need?" Learning about a topic like this can take a lot of effort to figure out what you really need to know, and people often want to explore a diverse range of opinions or perspectives.AI can be helpful in these moments, synthesizing insights for questions where there is no one right answer."
Now taking note from the Google blog, the benefits of Bard are:
It can identify key moments in videos and provide crucial information, including crisis support, in more languages thanks to its advanced and multilingual understanding of information.

By combining language, images, and audio with video, LaMDA, PaLM, Imagen, and MusicLM are developing entirely new ways for people to interact with information.

Bard AI can more effectively transform information into knowledge that is useful to us by enhancing our understanding of it.

When there is no one correct answer to a question, AI can be useful in synthesizing insights.

The Google Bard AI looks for additional viewpoints.
These new AI features will begin rolling out on Google Search soon.
How Does Google Bard AI Work?
LaMDA, a significant language model created and released by Google in 2021, is the engine behind Google Bard. The power, intelligence, and creativity of our extensive language models are combined with the depth of the world's knowledge. After that, it uses data from the internet to offer original, excellent answers.
Bard AI can serve as a creative outlet and a springboard for curiosity, enabling you to teach a 9-year-old about recent scientific discoveries made by NASA's James Webb Space Telescope or learn more about the top football strikers of the moment before receiving drills to hone your skills.
How to access Google Bard?
Google Bard is not currently accessible to the general public and is only available to a select group of users for tests and trials. However, the post by CEO Sundar Pichai read, The post reads, "We'll combine external feedback with our own internal testing to make sure Bard's responses meet a high bar for quality, safety, and groundedness in real-world information."
How is it different from Chat GPT?
Bard is a significantly more compact model that uses considerably less computing power, allowing us to scale to more users and provide more feedback. To ensure that Bard's responses meet a high standard for quality, safety, and information grounded in real-world data, we'll combine external feedback with our own internal testing. We're eager to use this testing phase to continue learning and enhancing Bard's performance.
What is the difference between Google AI Bard and Chat GPT?
Google was among the first businesses to release a set of AI Principles in 2018. Sundar Pichai, the company's CEO, first mentioned Google Bard AI during an earnings call. And a few days later, it was officially introduced. We will continue to be brave with innovation and responsible in our approach, he continued, whether AI is to fundamentally alter our own products or make these potent tools available to others.
FAQ
Can I use LaMDA Google?
At present it is just available for Testers.
On which algorithm Google Bard AI is based?
The conversational chatbot is based on LaMDA, Google's Language Model for Dialogue Applications system.
What is Google Bard AI?
Google Bard is an AI-powered chatbot that can respond to various inquiries in a conversational manner, similar to ChatGPT.