What Is Lent? When Does It Start? History, Significance And Everything You Need To Know
Lent 2023, will be observed from February 22 to April 8 this year. Learn about its history and significance and everything you need to know.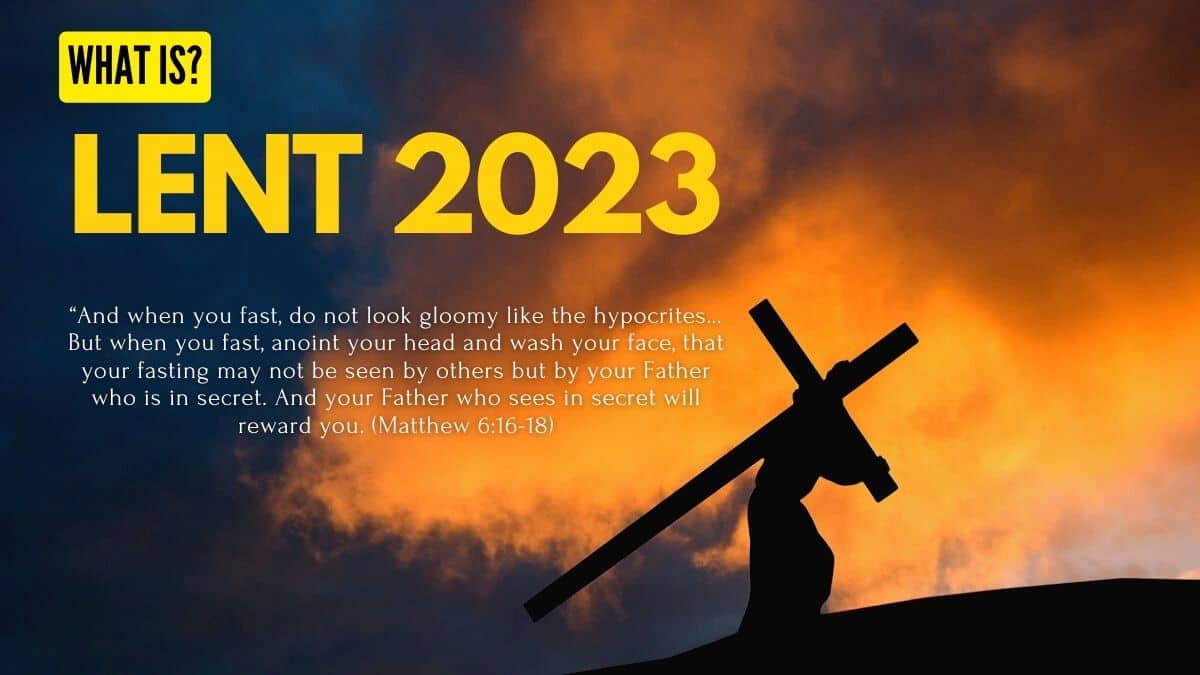 What Is Lent? When Does It Start? History, Significance And Everything You Need To Know
Lent 2023, will be observed from February 22 to April 8 this year. Lent is a period of religious observance in the Christian liturgical calendar and it marks the 40 days that Jesus spent fasting in the desert. According to the Bible Jesus endured temptation by Satan.
It is a period of grief and suffering but also rejoicing in how Jesus overcame Satan's temptation and fulfilled God's will by completely submitting himself. This ends in a grand celebration of Easter where he was resurrected on the third day to still be alive to this day.
Lent begins on Ash Wednesday and ends approximately six weeks later.
ALSO READ| What is Ash Wednesday 2023 and What does it Symbolize?
Lent: History
Earlier fasting rules were rigid only one meal a day was allowed in the evening, and meat, fish, eggs, and butter were forbidden.

Other food items like wine, oil, and dairy products were also restricted

by the Eastern church.

In the West, these fasting rules have gradually been relaxed as the Roman Catholics dispensed them during World War II, and only Ash Wednesday and Good Friday are now kept as Lenten fast days.

However, still, in some cultures, the emphasis on penitential practice and almsgiving remains.

Catholics and other Christians often choose self-control pray and refocus on spiritual matters.
Lent: Significance
Though it is difficult to pinpoint the exact date of origin of Lent Early mentions of the season come from early Christianity, which records the tradition of fasting before Easter.

It was the church that established

the concept of fasting and forgoing indulgences such as alcohol, meat, during Lent.

These 40 days of fasting before Easter are believed to be clarified at the Nicene Council. In fact, the Council of Laodicea has deemed the Lent fast as "of strict necessity".

The time and duration of Lent vary according to different Christian denominations. Even the way Lent is observed sees minor differences in different parts of the world.
How To Observe Lent?
Lent aims to focus on prayer, fasting, and almsgiving by believers.

The values of self-reflection, simplicity, and sincerity are also emphasized during this time.

The common idea is to abstain from certain pleasures or luxuries to mimic the temptation endured by Jesus in the desert.

Other practices include daily devotionals and praying through the Lent calendar to get closer to God.

The overcoming of Jesus is celebrated here and believers take His example to fight against their own temptations that stop them from following God's word.
Lent Time Line
This year, Lent takes place from Wednesday, February 22 to Thursday, April 6, 2023, while Easter takes place on Sunday, April 9.

The week before Easter Sunday is called the Holy Week.

Holy Week begins on Palm Sunday, which commemorates Jesus's triumphant arrival in Jerusalem, where he received palm branches at his feet.

Holy Wednesday acknowledges Judas's plan to betray Jesus.

Maundy Thursday commemorates the Last Supper between Jesus and his disciples.

Maundy Thursday is the last day of Lent.
Shrove Tuesday
Shrove Tuesday origined from the word shrive (meaning "absolve"). It is the last day before Lent. Shrove Tuesday was a day of self-examination where Christians would consider what sins they needed to repent of and what changes to their life or spiritual growth they would focus on during the fast.
Ash Wednesday
Ash Wednesday begins Lent. The day gets its name from the traditional blessing of the ashes taken after the burning of Palm branches (or crosses made from Palm leaves) from the previous year's Palm Sunday celebrations.
Holy Week
Palm Sunday commemorates the beginning of Holy Week which is the last week of Lent leading up to Easter. On Palm Sunday Christians everywhere remember Jesus' triumphant arrival in Jerusalem.
ALSO READ|World Thinking Day 2023: Date, Theme, History, Significance, Celebration & More
Easter Festival 2023: When, Why and How is it celebrated?