What is RailWire and RailTel?
As name suggest RailWire is a free Wi-Fi internet project across major railway stations in India. It is a retail Broadband initiative of the RailTel. Let us study more about RailWire and RailTel through this article.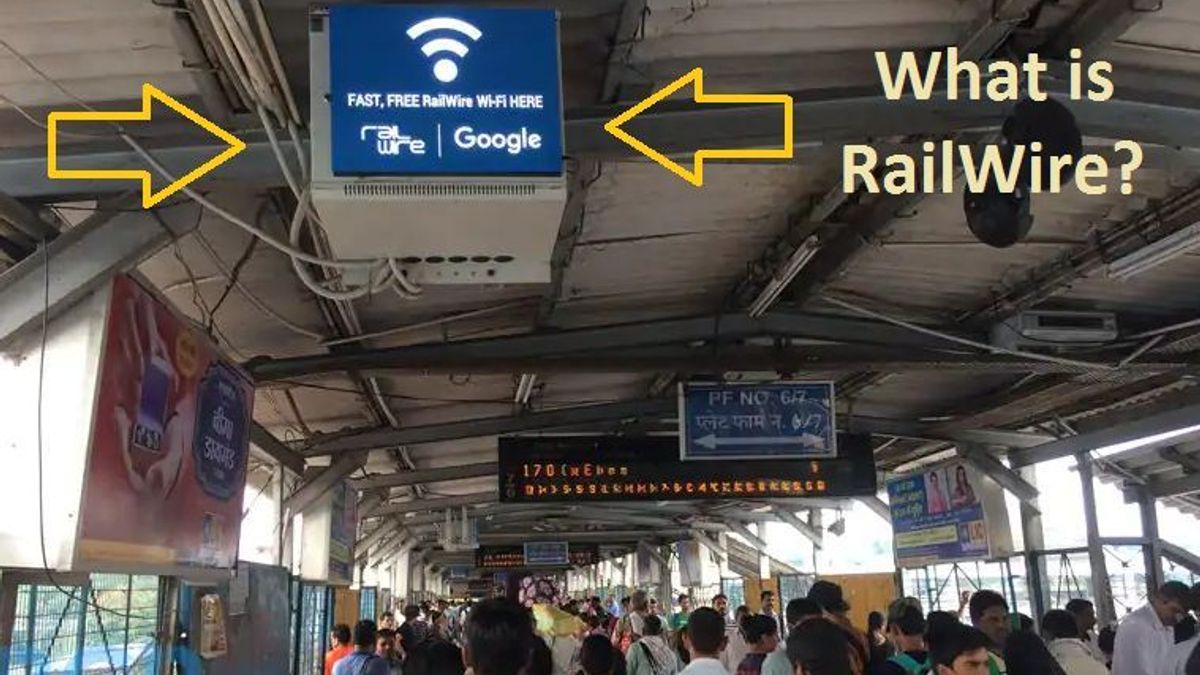 What is RailWire and RailTel?
What is RailWire?
As we know that the conditions of railway stations across the country has not transformed much but next time when you visit Railway Station don't forget to sign up for the free Wi-Fi. Let us tell you that RailWire is a retail Broadband initiative of the RailTel. The main work of RailTel is to establish fast and free Wi-Fi at all stations except the halt stations within the year.
Let us tell you that Wi-Fi at stations like 415A, A1 and C category stations has been provided in association with Google as the technology partner. Also, support from the Universal Service Obligatory Fund of the Government of India help in providing Wi-Fi connections at 200 stations.
Do you know that RailTel shall be providing high speed end-to-end network connectivity on Fiber whereas Google shall be providing the radio Access network along with technology support? According to RailTel website it shall be one of the largest public Wi-Fi projects in the world.
About RailTel
- RailTel Corporation is a PSU of Ministry of Railways a "Mini Ratna (Category-I) and is a largest neutral telecom services providers in the country owning a Pan-India optic fiber network covering all important towns and cities of the country and several rural areas covering 70% of India's population.
What happens on internet in 1 minute?
- In all parts of the country, it provides Broadband Telecom and Multimedia Network nationwide with the modernisation of Train operations and administration network systems for Indian Railways.
- It has high capacity network and work towards creating a knowledge society at various fronts and has been selected for implementation of various mission mode Govt. of India projects in the telecom field.
The aim of Government of India for RailWire is:
- To provide affordable and reliable broadband on demand by 2015.
- By 2017, to achieve 175 million broadband connections by 2017 and 600 million connections by 2020 with minimum download speed of 2Mbps and also make available around 100 Mbps on demand.
At present, RailWire reaches about 100 million cable homes in India.
Now question arises that how to connect with it?
It is not at all tough to use. Just open Wi-Fi of your smart phone and select RailWire option. Then, a pop-up Chrome window will open and ask you to enter your mobile number to receive an OTP code. It is better to enter a working mobile number so that an OTP comes in it only. After receiving an OTP through SMS, enter the same on the website to access free internet. Any working number can be given to request for an OTP. Whenever you will sign in you will need new OTP.
As we know that the main aim of giving Wi-Fi in the train is to see video, download movies, songs, games by the passengers at Railway Station.
So, we can say that RailWire is a successful public Wi-Fi deployment in India which provides stable internet connectivity to everyone and promising unlimited and unrestricted access to the internet is a huge ask. It is a step forward for Digital India and also opens a door for other government organisations to provide Internet connectivity in future.
What is Blockchain Technology?