Happy Makar Sankranti 2023: What is the Mythological story behind Makar Sankranti?
Makara Sankranti is a Hindu holiday and festival that is also known by the names Uttarayana, Makar, and simply Sankranti. On this day, the Sun crosses over into Capricorn from the sign of Sagittarius (dhanu).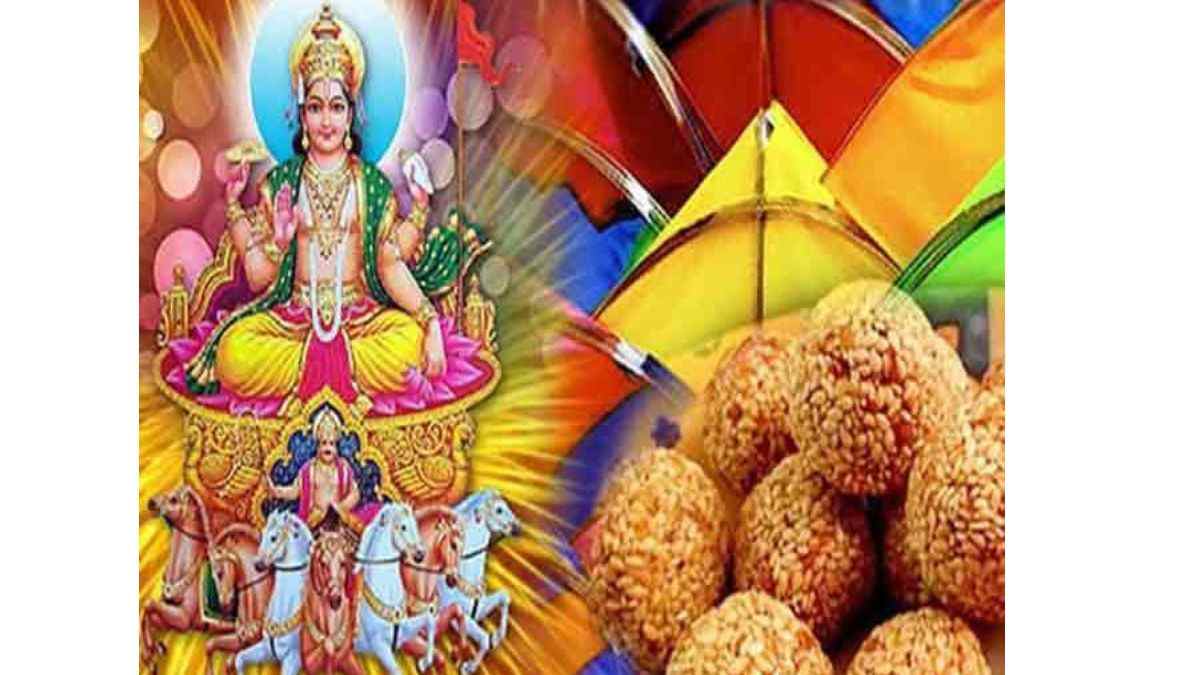 What is the story behind celebration of Makar Sankranti?
Makar Sankranti 2023: Makar Sankranti, which ushers in the lucky Uttarayan, is a significant festival that is observed throughout the nation. This festival is the perfect example of unity in diversity. While Makar Sankranti is observed in various ways throughout India's states, the theme of the harvest season unites them all.
On this auspicious day, we hope your life is filled with happiness and warmth.
Happy Makar sankranti!#MakarSankranti pic.twitter.com/spSA8x0ODB

— Ministry of Culture (@MinOfCultureGoI) January 14, 2023
The mythological tale connected to Makar Sankranti, on the other hand, signifies the conclusion of an unlucky phase that starts around mid-December, known as Kharvaans in Hindi. Furthermore, it marks the beginning of warmer, longer days relative to nights occurring on the auspicious day of Makar Sankranti. Let's find out what mythology has to say about this fortunate day.
It is believed that Sankranti, after whom the holiday is named, was a deity who put an evil force known as Sankarasur to death. Karidin or Kinkrant is the name of the day that comes after Makar Sankranti. Devi killed the evil Kinkarasur on this day. In Panchang, you can learn more about Makar Sankranti and catch a glimpse of it. The Hindu Almanac, or Panchang, contains information about Sankranti's age, structure, attire, movement, and development.
An episode of the Mahabharata epic mentions how people back then also regarded the day as auspicious. Even after suffering injuries during the Mahabharata War, Bhishma Pitamah persisted until Uttarayan arrived so that he could enter a heavenly abode during auspicious times. It is believed that dying on this day grants the deceased Moksha, or salvation.
Makar Sankranti 2023: Wishes, Greetings, WhatsApp & Facebook Status, Quotes & More
On this day, devotees worship the Sun God while also paying homage to Lord Vishnu and Goddess Lakshmi in honour of Makar Sankranti. The owner of the constellation Makar, God Shani, is said to pay Lord Sun a visit on this day. Sun and Shani don't get along well because Shani is one of Sun's foster children. However, Shani is in charge of looking after his father. Therefore, this day also represents the importance of obligations.
Do you know that the Hindus celebrate Makar Sankranti every twelve years with the Kumbha Mela, one of the largest mass pilgrimages in the world with an estimated attendance of 60 to 100 million people? A tradition credited to Adi Shankaracharya, people pray to the sun and take a bath at the Prayagaraj confluence of the Rivers Ganga and Yamuna.
A domestic household begins Makar Sankranti by performing ritualistic baths and prayers to the rising Sun before dawn. Additionally, it entails promising to provide food, clothing, and cash to Brahmins known as Purohitas. The generous gifts of food, clothing, jewelry, and cash are made to female relatives, such as married daughters, sisters, and daughters-in-law, as well as to those relatives families. Following the prayers, people eat yogurt, sesame seeds, jaggery, chiura, and chiura. The next meal of the day is Khichdi, which comes after this.
Is Makar Sankranti on the 14th or 15th of January? Check Date, Puja Timings, Rituals, Significance & More
Happy Makar Sankranti !!
FAQ
Why is Black used in Makar Sankranti?
Since Makar Sankranti marks the last day of the solstice, it is thought to be the coldest day of winter. Black, as a color, absorbs all the heat in contrast to other colors.
How to celebrate Makar Sankranti?
The festival is celebrated every year on 14 or 15 January depending upon the solar cycle. Take an early morning holy dip in the river and offer prayers to the sun.
Why Makar Sankranti is celebrated?
Every year Makar Sankranti is celebrated in the month of January. This festival is dedicated to the Hindu religious sun god Surya.
What is Makar Sankranti called in English?
Makar Sankranti is also called the harvest festival.