Which acid is used to peel ginger skin and how it affects health?
Ginger is a very common spice which is used in almost everyone's homes for cooking. But adulteration of ginger is a life threatening issue which is causing several serious diseases like cancer. Which acid is used by the vegetable vendors to make ginger shiny or polished and how it can affect health is discussed in this article.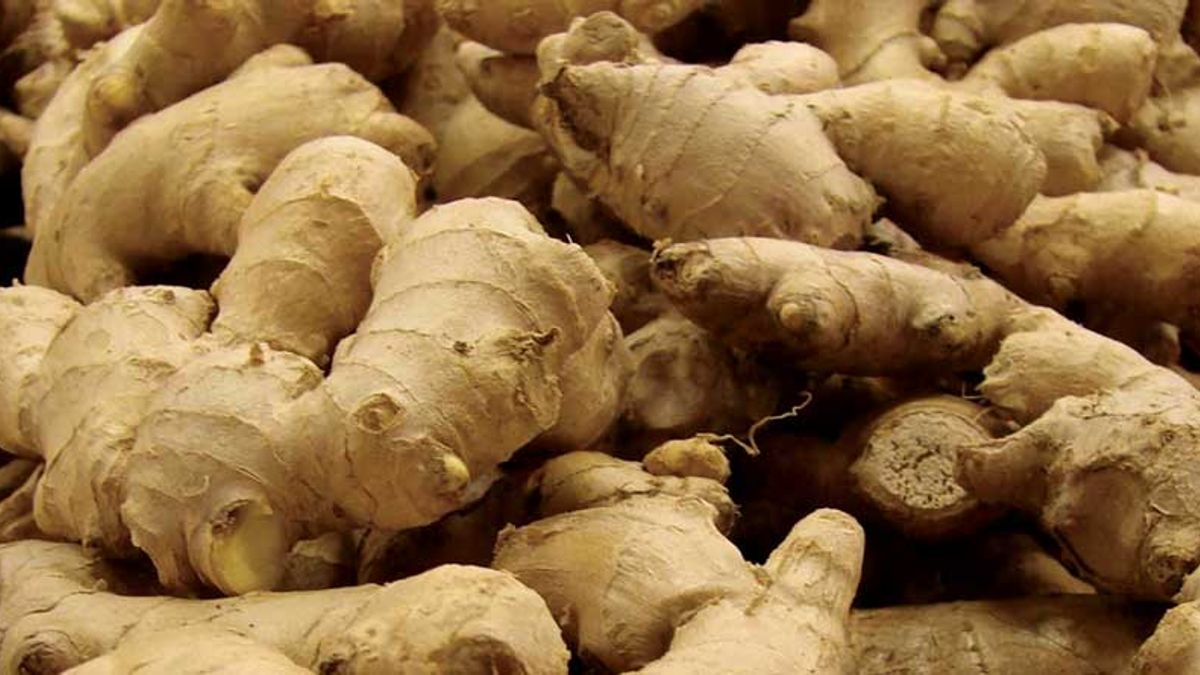 Which acid is used to peel ginger skin and how it affects health
Ginger is an underground stem or rhizome which is also known as ginger root. It is a popular ingredient which is used as a spice in homes for cooking or in medicine as well. Root of ginger can be consumed in dried form, powdered form or in the form of juice. It is commonly produced in India, Jamaica, Fiji, Indonesia and Australia. We all know that consuming some herbs and spices may benefit our health and ginger is one of them. But now a day's adulteration has affected not only vegetable nutrients, but also our health. Adulteration is nothing but mixing of an inferior or harmful quality of matter with food or drink which becomes impure and unfit for consumption. Let us see how ginger is adulterated or which acid is used to peel its skin to make it shiny or polished.
Adulteration of Ginger or which acid is used to make ginger shiny
To make ginger shiny vegetable vendors are washing ginger with an acid so that it looks polished, neat and will be sold easily. But this process may be very dangerous for health. Do you know which acid is used to peel off the skin of ginger? It is Sulphuric acid. This acid is added to ginger to make them appear shiny and almost double their weight. Isn't it shocking? The most important question is whether the vegetable vendors are aware that this process can be dangerous for health and may cause serious diseases like cancer. Vegetable vendors are making profit by adulterating ginger as this process, not only makes it polished or shiny but also increases its weight.
Acids: Concept, properties and uses
Harmful effects of Sulphuric Acid
It is unsafe to consume and can result in kidney stones, may affect liver, stomach burns, etc. We all know that sulphuric acid is used in industrial process and is highly corrosive in nature. If we consume such chemicals in our foods can be extremely fatal. Sulphuric acid also kills the cells of our liver and intestines. Already in our liver Hydrochloric acid is present, which helps in digesting our food. If sulphuric acid also adds in our stomach, life threatening symptoms will be seen. It can cause cancer in humans, may cause reproductive harm, bronchitis, breathing problem etc.
So, be cautious while buying ginger which looks polished. Also, wash ginger properly with water before cooking so that all toxic substances or chemicals can be removed before consumption.
Uses of Ginger
We all know it is used as a spice and in medicines. It has many benefits also like it helps in digestion, nausea, it is diaphoretic i.e. it promotes sweating and makes the body warm from within during cold and flu. Do you know that taking ginger supplementation daily reduces exercise induced muscle pain by 25 percent? This is revealed by the study done by the 74 volunteers of the University of Georgia. It reduces inflammation and treat inflammatory conditions. Also, helps in reducing cholesterol, lowering the risk of blood clotting, and helping to maintain healthy blood sugar levels.
From this article we can conclude that no doubt taking ginger is good for health, but on the other side, we can't ignore the side effects of washing ginger with sulphuric acid. So, we should be careful while using ginger in daily routine life and also we should make aware the vegetable vendors that adulteration is causing several diseases and washing ginger with sulphuric acid will harm not only consumers those who are consuming but also some side effects can be caused to them also while using it.