Machines have been around for centuries, but in recent decades, we have seen the development of some truly massive and impressive machines. These machines are used in a variety of industries, from mining and construction to transportation and energy.
Here are some of the largest machines ever built:
Large Hadron Collider

Giant Bucket Wheel (Bagger 293)

Big Bertha

The Prelude

Tallest Motorcycle

Remote Controlled Robot

The Stratolaunch
According to the Guinness Book of World Records, "The Large Hadron Collider (LHC) is the largest and most complex machine ever built."
1. Large Hadron Collider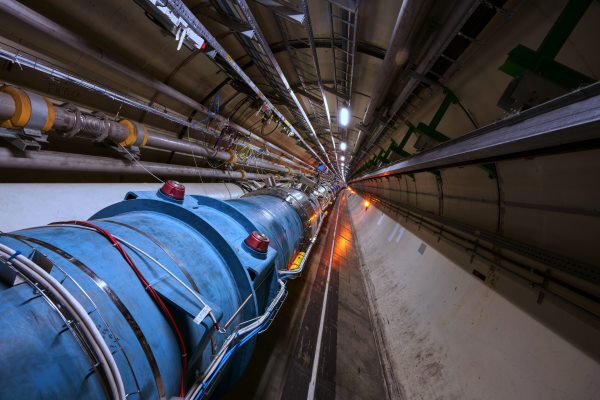 Source: CERN
The LHC is the world's largest and most powerful particle accelerator. It is located at CERN, near Geneva, Switzerland, and is used to study the fundamental particles of nature and the forces that act between them. The LHC is 27 kilometres (16.7 miles) in circumference and is buried 75 metres underground. 1,232 magnets power it and can accelerate particles to energies of up to 7 TeV (teraelectronvolts).
2. Giant Bucket Wheel (Bagger 293)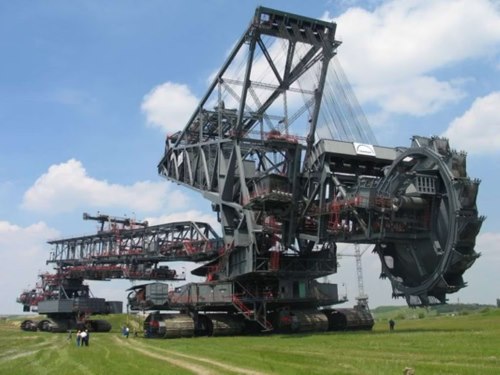 Source: Equipment World
Bagger 293 is a bucket-wheel excavator that is used to mine coal. It is the largest land vehicle in the world and weighs over 31 million pounds. Bagger 293 is over 700 feet (225 metres) long and 300 feet (96 metres) tall. It can remove up to 8.5 million cubic feet of earth per day.
3. Big Bertha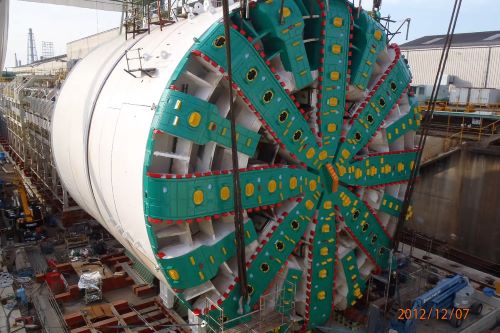 Source: New Atlas
Big Bertha is the world's largest tunnel-boring machine. It was used to build the Gotthard Base Tunnel in Switzerland, the longest and deepest railway tunnel in the world. Big Bertha is over 1,000 feet long and weighs over 36 million pounds. It can bore a tunnel with a diameter of 54 feet.
4. The Prelude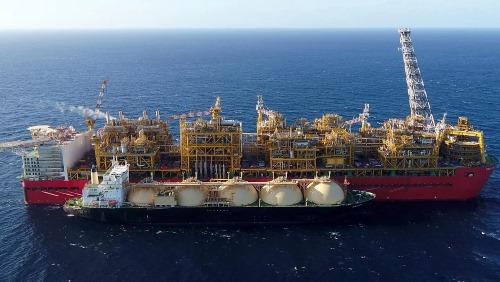 Source: Shell Global
The Prelude FLNG (floating liquefied natural gas) platform is the world's largest ship by volume and displacement. It is 488 meters (1,601 feet) long, 74 meters (243 feet) wide. It displaces over 600,000 tonnes when fully loaded, more than five times the displacement of a Nimitz-class aircraft carrier.
The Prelude FLNG is a marvel of engineering and innovation. It is the first of its kind and is the largest offshore facility ever built. The Prelude FLNG is a testament to the ingenuity and capabilities of the oil and gas industry.
5. Tallest Motorcycle

Source: Interesting Engineering
The world's biggest motorbike was built by Italian engineer Fabio Reggiani in 2012. It is 10.03 meters long and is powered by a 5.7L V8 engine producing 280 horsepower.
It has 3 forward gears and 1 reverse gear. It is 2.5 meters wide and weighs approximately 5,000 kilograms.
The vehicle is on a 6:1 scale to the usual size. The wheels are taken from industrial excavators. The front wheel has a diameter of 2.1 meters and a width of 60 centimetres. The back wheel has a diameter of 2.26 meters and a width of 100 centimetres.
6. Remote Controlled Robot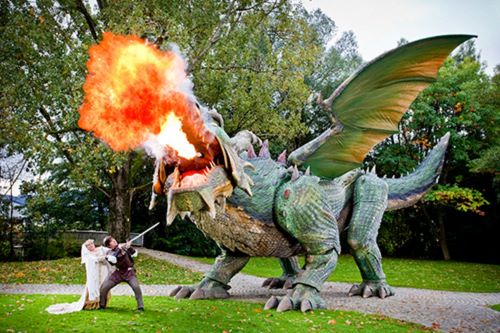 Source: NBC News
The biggest remote-controlled robot in the world is the Dragon robot, built by Zollner Elektronik AG in Germany. It stands 51 feet tall, weighs 11 tons, and has a 39-foot wingspan. It is powered by a 140 horsepower, 2.0-liter engine and can breathe fire.
The Dragon robot is a popular attraction at trade shows and events. It can be controlled remotely to perform various tasks, including walking, dancing, and breathing fire. It is also equipped with a sound system and can be programmed to speak.
7. The Stratolaunch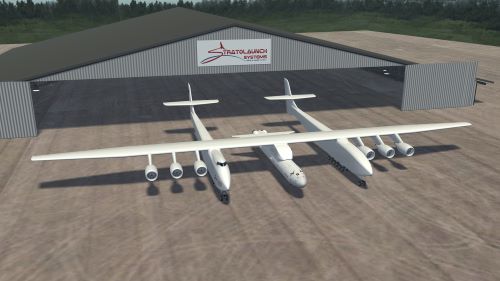 Source: Space.com
The Stratolaunch is a massive aircraft designed to launch rockets into space from the air. It was revealed by Microsoft co-founder Paul Allen in 2011 and made its first flight in 2019.
The Stratolaunch is the world's largest aircraft by wingspan, with a wingspan of 385 feet (117 meters).
It is also one of the heaviest aircraft ever built, with a maximum takeoff weight of 1.3 million pounds (589 tons).
The Stratolaunch is powered by six Pratt & Whitney PW4056 engines, which are the same engines used on the Boeing 747. It is designed to carry a payload of up to 500,000 pounds (227 tons).
READ| 5 Longest Glass Bridges in the World