National Voter's Day 2023: Who can Vote in India? Voting Act, Eligibility, Process, Disqualification & More
National Voters Day: The Election Commission of India is celebrating the 13th National Voter's Day this year. In this article, you will learn who can vote in India, eligibility, the vote process, disqualification, and more.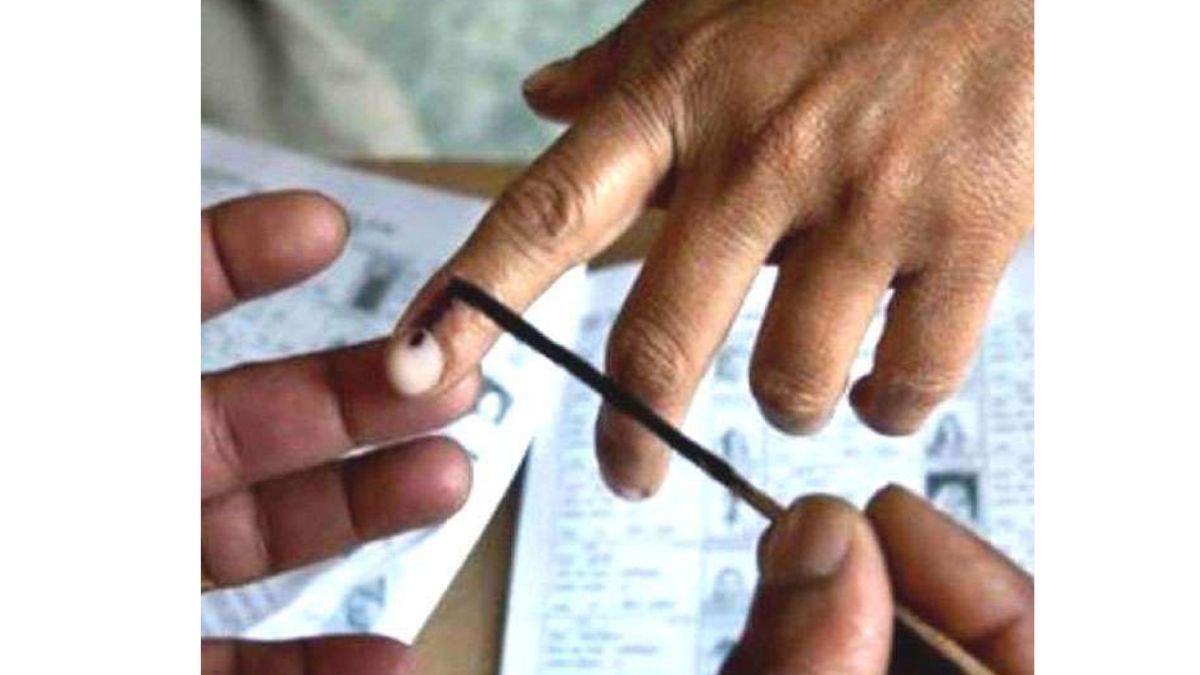 National Voter's Day 2023
National Voter's Day is celebrated on 25 January every year to mark the foundation of the Election Commission of India. The main objective behind the day is to encourage, facilitate, and maximize enrolment, especially for new voters.
Message from the Chief Election Commissioner of India Shri Rajiv Kumar on the eve of 13th National Voters' Day.#NationalVotersDay #NVD2023 #ECI #ElectionCommissionOfIndia@rajivkumarec @DDNewslive @PIB_India @PBNS_India @airnewsalerts pic.twitter.com/OQ6qb9SL7Q

— Election Commission of India #SVEEP (@ECISVEEP) January 24, 2023
'Nothing Like Voting, I Vote for Sure' is the theme for this year's NVD, which is devoted to voters and expresses how people feel and want to participate in the electoral process through the power of their vote. Do you, however, understand the Right to Vote, who is eligible to vote in India, and the associated procedures?
What is the Right to Vote?
The right to vote is the best way to express one's opinion in a democracy. Voting by citizens of the country upholds the spirit of democracy by allowing them to participate in choosing the future of the country and thereby their own.
Indian Constitution guarantees the right to vote to all citizens who are at least 18 years old and of sound mind, regardless of their socioeconomic status, caste, or class. The ability to vote is regarded as one of a citizen's most fundamental rights. In order to protect and secure their right to vote and prevent any abuse of that right, the Indian Constitution grants its citizens a number of privileges.
Also Read - National Voter's Day 2023 Theme
Who can Vote in India?
The Indian Constitution grants the right to vote to all citizens of India who are at least 18 years old and have been registered as voters. These people have the right to vote in elections for federal, state, local, and local government bodies.
The Constitution (Sixty-first Amendment) Act, 1988, the official name of the sixty-first amendment to the Indian Constitution, lowered the voting age from 21 to 18 for elections to the Lok Sabha and state legislatures. Article 326 of the Constitution, which deals with elections for the Lok Sabha and Assemblies, was amended to accomplish this.


All eligible voters must register in the constituency where they reside in order to receive photo election identification cards (also known as EPIC cards). If a person has not registered to vote or does not have a voter ID card, they are not allowed to vote. There is a single-vote limit for each voter. Only in the constituency where he or she has registered to vote may a voter cast a ballot. A person cannot be held or prevented from voting unless they meet the requirements for disqualification.
National Voters' Day 2022: Quotes, Wishes, Messages, Slogan, Theme, Significance, and more
How Can You Vote?
All the registered voters can use their valuable vote to shape the future of the country in different ways:
Polling Booth
All eligible voters in India must cast their ballots in person at the polling booth in order to participate in the electoral process. This is done to make sure that the registered voter casts his or her ballot in person and that a fraudster does not use the vote.
Postal Ballot
Voting by mail, also referred to as a postal ballot, is an option in certain circumstances. For people who, for a variety of reasons, are unable to cast a ballot in person, postal ballots are used.
Members of the armed forces stationed across the nation and abroad, as well as people on election duty (such as electoral officers, police officers on duty, and people in preventive detention) typically have the ability to cast a postal ballot.
All about India's First-Ever Voter Shyam Saran Negi
What are the rights of Voters in India?
Below are some of the rights of voters as granted and safeguarded by the Indian Constitution.
Right to Know
Every voter has a right to information about the candidates. The Indian Constitution's Section 19 grants voters this privilege. This Section gives voters the authority to look up information about the candidates' financial standing, criminal history, and election platform.
Right Not to Vote (NOTA)
Since 2009, most elections in India have given voters the option to select "None of the Above" (or NOTA). This means that even if a majority of ballots are cast, the candidate with the highest vote share would be declared the victor. Therefore, the vote has no electoral value.
Special Assistance to Infirm and Illiterate Voters
According to the Election Code's guidelines, voters who are physically unable to cast their ballots or who have other similar impairments and are unable to do so by mail-in ballot may seek the assistance of an electoral officer, who will record their ballot.
NRI and Prisoner Voting Rights
Up until recently, an NRI (Non-Resident Indian) could not cast a ballot. However, a change from 2010 permits NRIs to register as voters and cast ballots in elections even if they haven't been in the nation for more than six months for any reason.
According to current law, prisoners are not allowed to exercise their right to vote.
Tendered Votes
This is applicable to anyone who registers as a voter and attempts to cast a ballot when his name has already been used. If the voter can show identification in this situation, he or she may cast a ballot. According to the Election Commission's decision, his vote will be recorded on a different ballot.
Who are not eligible to cast their vote?
The following guidelines for excluding voters from the voting process are set forth in the Indian Constitution:
Election participation is prohibited for those who have been found guilty of crimes covered by Indian Penal Code Sections 171E (which addresses bribery) and 171F (which addresses personation or undue influence at an election).

Election disqualification may result from convictions under Sections 125 (which addresses various electoral offenses), 135, and 136 of the Representation of Peoples Act.

A voter's vote is invalidated if they cast it in more than one constituency.
Important Days and Dates in January 2023
The Indian Election Commission is observing the 13th National Voters' Day on January 25, 2023. Honorable President of India Droupadi Murmu will be the Chief Guest and Union Minister for Law and Justice Kiren Rijiju will be the Guest of Honor at the national event being held in New Delhi by the Election Commission of India.