Who is Humza Yousaf? Scotland's First Elected Muslim Minister
Humza Yousaf on Tuesday became the first ever minority leader who will lead the Scottish government. Get to know about early life, career and political journey here.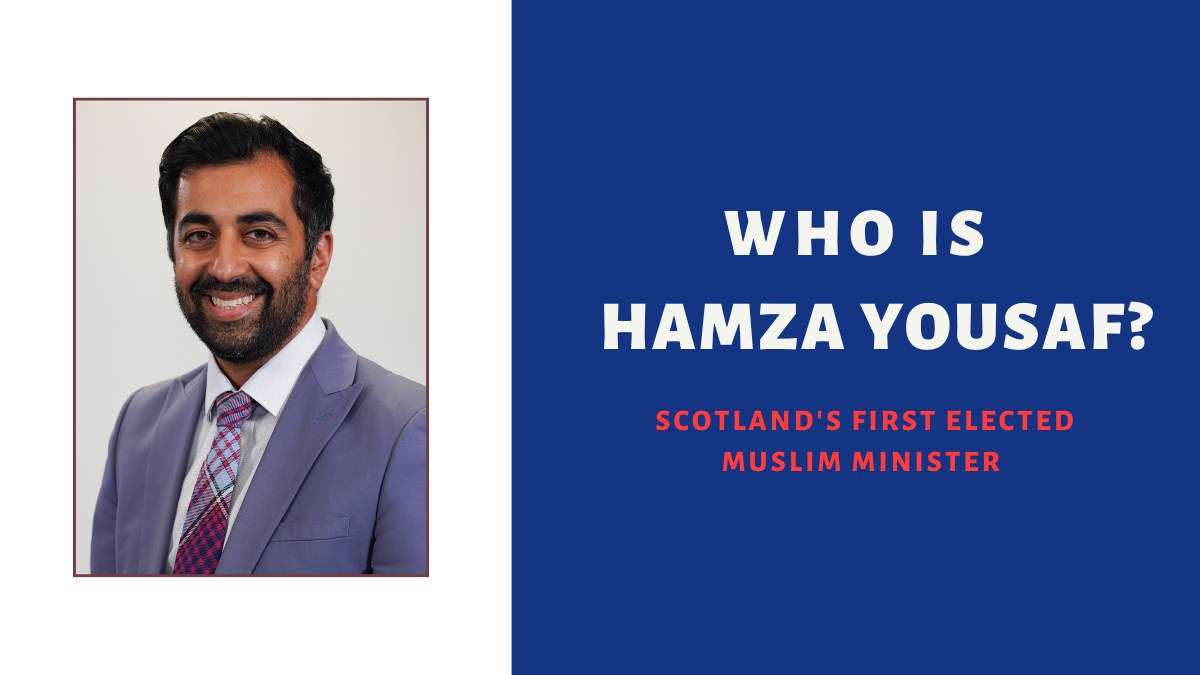 Who is Hamza Yousaf?
On Tuesday, Humza Yousaf created history by becoming the first minority leader of the Scottish National Party (SNP). In this article, you would get to know about his early life, political career, and more.
Who is Humza Yousaf?
Humza Yousaf, originally known as Humza Haroon Yousaf is the newly elected Muslim leader of the Scottish National Party (SNP). Yousaf previously worked under his predecessor Nicola Sturgeon as justice secretary from 2018 to 2021 but has now succeeded him in becoming the leader of the party. Here are more personal details about him;
| | |
| --- | --- |
| Birthday | 7th April 1985 |
| Age | 37 |
| Birthplace | Glasgow, Scotland |
| Political party | Scottish National Party |
| Nationality | Scottish |
| Ethnicity | Pakistani |
| Position | Leader of the Scottish National Party (SNP) and the first minister-designate of Scotland |
| Previous positions | Justice Secretary( 2018-21) and Health Secretary(since 2021) |
| Children | 1 |
| Parents | Muzaffar Yousaf, Shaaista Bhutta |
| Spouses | Gail Lythgoe, Nadia El-Nakla |
Humza Yousaf: Early life
Born to Pakistani immigrant parents on April 7, 1985, in Glasgow, Scotland, Humza Yousaf grew up in a working-class family in the Pollokshields area of Glasgow. His father, Mian Muzaffar Yousaf was an accountant and his paternal grandfather worked in the sewing machine factory in Clydebank. His mother, Shaaista Bhutta was born in Nairobi, Kenya where she experienced racial discrimination that led her to immigrate to Scotland.
Humza Yousaf: Educational background
Humza Yousaf attended Hutchesons' Grammar School, a private school in Glasgow. There he studied Modern Studies which later motivated him to learn more about politics. After completing high school, Yousaf went on to pursue Politics and Scottish Literature at the University of Glasgow.
Humza Yousaf: Career
Yusuf's engagement towards community involvement motivated him to engage in various youth organizations from a young age. He started with a charity fundraising organization called, Islamic Relief where he worked for community radio for twelve years. In 2005, he joined the Scottish National Party (SNP) while pursuing his degree at Glasgow University. After completing his degree, Yusuf worked in a call center before working as an assistant for Bashir Ahmad and later for other members of the Scottish Parliament(MSPs) including Anne McLaughlin and Alex Salmond. While working as an assistant, Yousaf participated in the International Visitor Leadership Program in 2008. A year later, he received the honor of being awarded the "Future Force of Politics" at the Young Scottish Minority Ethnic Awards in 2009.
Journey of becoming a leader of the SNP
Being a part of the Scottish government since 2011, Yusuf has held several ministerial positions. From 2011 to 2012, he served as the External Affairs and International Development. Later, in 2012, he got appointed as the Minister of Europe and International Development. In 2014, he became the Minister of Transport and the Islands. Also, from 2018 to 2021, he served as a Justice Secretary under the first minister Nicola Sturgeon. Then, on Tuesday he got elected as the leader of the SNP and is ready to serve as the first minister-designate of Scotland, upon the approval of the Scottish Parliament.
Also Read: Who is Kitty O'Neil? Get to know one of Hollywood's most prominent stunt drivers