Who is Jayanti Chauhan? The upcoming owner of Bisleri, one of India's largest Bottled companies
After Tata Consumer Products Ltd dropped the plan to acquire Bisleri, the chairman of the company announced that he has no plans to sell the company and that the charge will now be taken by his daughter, Jayanti Chauhan. In this article, you will get to know about her.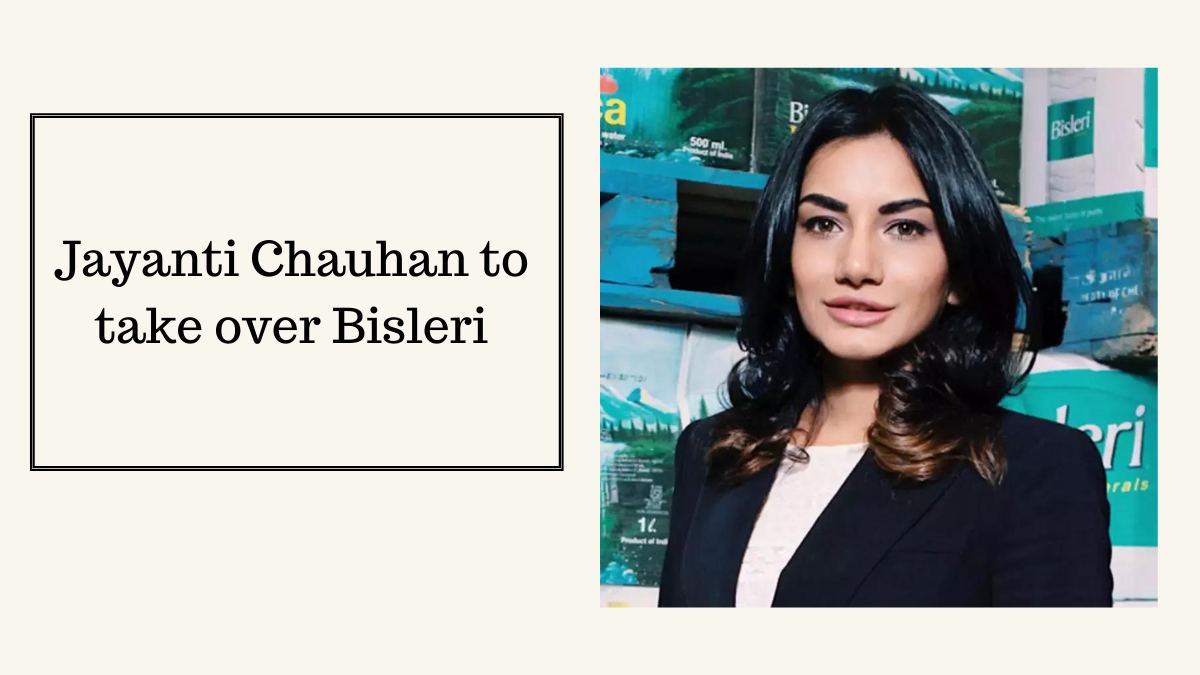 Jayanti Chahuan to take charge of Bisleri
Jayanti Ramesh Chauhan is the daughter of Bisleri's owner Ramesh Chauhan. She is presently serving as the Vice President of the company and has been associated with the same since the age of 24. The below table includes more details about her.
Who Is Jayanti Chauhan?
Name

Jayanti Ramesh Chauhan

Nickname

JRC

Birth year

1985

Age

38 years

Father's name

Ramesh Chauhan (Chairman of Bisleri International)

Mother's name

Zainab Chauhan (Director of Bisleri International)

Siblings

None

Profession

Businesswoman

Birthplace

Delhi

Hometown

Delhi

Nationality

Indian

Educational Qualification

Studied product development at the Fashion Institute of Design and Merchandising(FIDM)

Studied Fashion Styling at the Istituto Marangoni Milano

Studied Fashion Styling and Photography at the London College of Fashion

Studied Arabic at the School of Oriental and African Studies at the University of London

Hobbies

Photography, Travelling

Marital status

Unmarried

Other Relatives

Paternal Grandfather- Jayantilal Chauhan (Founder of Parle Bisleri, now Bisleri International Pvt Ltd. )

Paternal Uncle- Prakash Jayantilal Chauhan( Founder of Parle Agro)




Cousin- Schauna Chauhan (CEO of Parle Agro)




Cousin- Nadia Chauhan (CMO and JMD of Parle Agro)




Cousin- Alisha Chauhan (Director of Parle Agro)
Personal Life
Jayanti Chauhan was born in 1985. A major portion of her childhood was spent in Indian metropolitan cities such as Delhi and Mumbai. After completing her schooling she decided to pursue higher education abroad. Therefore, she joined the Fashion Institute of Design and Merchandising (FIDM) in Los Angeles and majored in Product Development. After completing her degree she went on to pursue Fashion Styling at the Istituto Marangoni Milano.
When did she join Bisleri?
Jayanti has been a part of Bisleri since the age of 24. She worked under the guidance of her father and took charge of Delhi's office. During her journey, she worked on several projects and renovated the factory, bringing in the automation of various processes. In 2011, she moved to Bisleri's Mumbai office where she was appointed as the head.
What is Jayanti's role in Bisleri so far?
As of now, Jayanti Chauhan has been appointed as the vice president of the company. Also, she has been taking care of the Sales and Marketing teams.
What is the present situation of Bisleri?
According to the reports, Mr. Ramesh Chahuan had been in negotiations with the Tata group's FMCG arm TCPL for nearly four months but the deal got dropped due to some issues. On the other hand, TCPL also confirmed that it has not settled any agreement with Bisleri, as of now.