Who is Shannen Doherty? Age, Health Update, Cancer Journey, Husband, Net Worth, & More
The inspiring journey of Shannen Doherty, the renowned actress turned cancer warrior. Read about her courageous fight against breast cancer, her advocacy for awareness, and how she has become a beacon of strength and resilience for others facing similar challenges.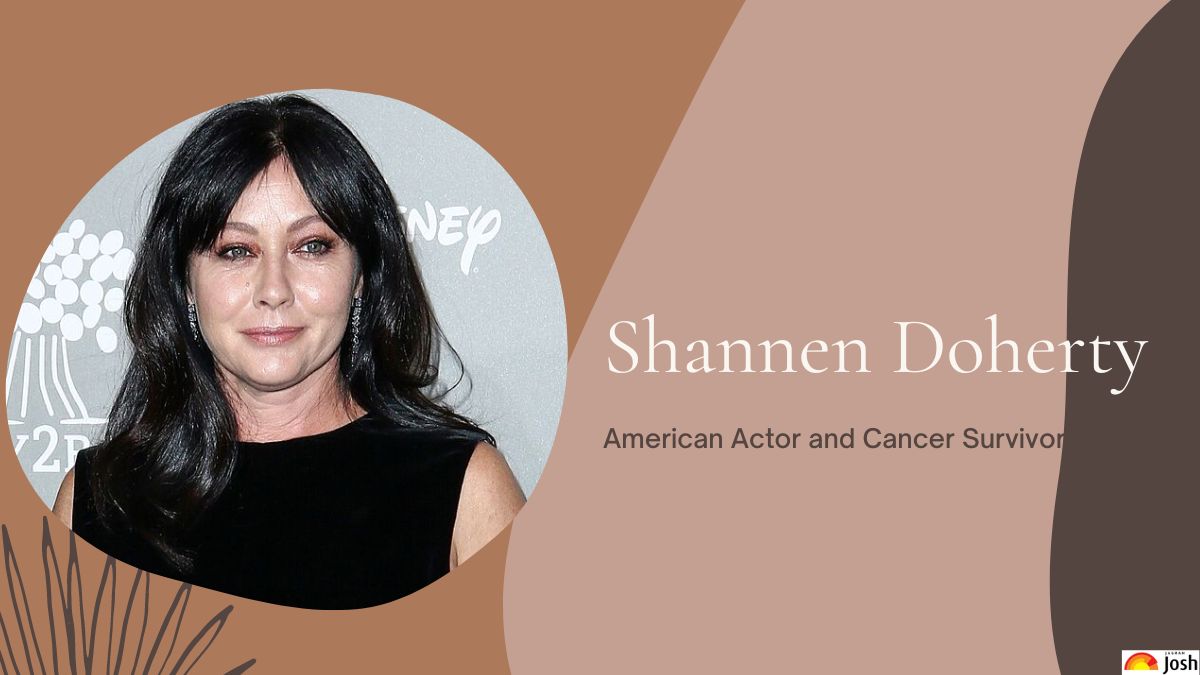 All about Shannen Doherty
Shannen Doherty revealed Tuesday that the breast cancer she has been battling for several years has spread to her brain in an emotional post on Instagram. She wrote, "On January 5th, my ct scan showed Mets in my brain. Yesterday's video was showing the process of getting fitted for the mask which you wear during radiation to your brain. January 12, the first round of radiation took place. My fear is obvious. I am extremely claustrophobic and there was a lot going on in my life. I am fortunate as I have great doctors like Dr Amin Mirahdi and the amazing techs at cedar sinai. But that fear…. The turmoil….. the timing of it all. This is what cancer can look like."
Who is Shannen Doherty?
Shannen Doherty is an American actress, producer, and television director. She is known for her roles in popular TV shows such as "Beverly Hills, 90210" and "Charmed." Doherty has also appeared in various films throughout her career. In addition to her acting work, she has been open about her battle with breast cancer and has become an advocate for cancer awareness and support. Shannen Doherty has left a lasting impact on the entertainment industry and has inspired many with her resilience and determination in the face of personal challenges.
Name

Shannen Doherty

Date Of Birth

April 12, 1971

Birthplace

Memphis, TN

Age

52 years old

Father's Name

John Thomas Doherty Jr.

Mother's Name

Rosa Elizabeth Doherty

Sibling

Sean Doherty

Nationality

British American, Irish American

Profession

Actress

Marital Status

Married

Spouse

Kurt Iswarienko (M. 2011),

Ashley Hamilton (M. 1993–1994), Rick Salomon (M. 2002–2003)

Health Ailment

Cancer

Net Worth

$5 Million
On April 12, 1971, Shannen Maria Doherty was born in Memphis, Tennessee, in the United States. Her mother Rosa ran a beauty salon, while her father Tom Doherty mortgage consultant. When Shannen Doherty was eight years old, she made her acting debut in a cameo appearance on the television programme "Father Murphy." She was nominated for a "Young Artist Award" in 1983 for playing "Drusilla Shannon" in "By the Bear That Bit Me" in the category of "Best Young Actress Guest on a Series."
In the same year, she made her debut as voice artist "Teresa Brisby" in the animated movie 'The Secret of NIMH.' She experienced a turn of events in the 1990s when her acting career reached new heights and she was cast in some of the most significant roles of her career. Shannen established herself in the television industry in 1990 with her role in "Beverly Hills, 90210." She rose to fame by taking on the character of "Brenda Walsh."
She began her own reality programme, "Breaking Up with Shannen Doherty," tried her hand at dance, and directed two music videos for the band "Radical Something" in 2012 and 2014. All of these endeavours were part of her lengthy and highly praised career in the film and television industry.
Personal Life
Doherty is a fervent advocate for animal welfare and a registered Republican. She tied the knot with George Hamilton's son, Ashley Hamilton, on October 11th, 1993. In April 1994, after her first divorce. she wed Rick Salomon in 2002, but the union was dissolved after nine months. Then, on October 15, 2011, following a long courtship, she got married to photographer Kurt Iswarienko in Malibu, California.
However, again she has filed for divorce this year.
Health
Doherty was diagnosed with breast cancer in March 2015, and it had already spread to her lymph nodes. A unilateral mastectomy was carried out in May 2016 since a lumpectomy was not feasible due to the presence of numerous tumours. Doherty had surgery followed by chemotherapy and radiotherapy since the cancer was more advanced than initially believed. Doherty revealed on April 29, 2017, that her cancer had reached stage 4 and was in remission through 2020. She again declared that the illness had spread to her brain and was fatal in June 2023.
Awards & Achievements
Shannen Doherty's performance in "Father Murphy" earned her a nomination for a "Young Artist Award" in the category "Best Young Actress Guest on a Series" in 1983. She received two nominations for the "Young Artist Award" in recognition of her work in "Beverly Hills, 90210." She received two nominations for the Saturn Award in 1999 and 2000 for her performance in "Charmed."
Shannen Doherty as a cancer warrior has bravely shared her journey battling breast cancer, becoming an inspiration to many. With unwavering strength and resilience, she has raised awareness, advocated for early detection, and demonstrated immense courage throughout her fight, encouraging others in their own battles against the disease.
FAQ
When did Shannen Doherty have cancer?
It was first diagnosed in 2015.
How long is Shannen Doherty had cancer?
The "Charmed" star was first diagnosed with breast cancer in 2015.
Where did Shannen Doherty's cancer spread to?
Shannen Doherty's cancer has spread to brain.