Who is Shou Zi Chew, the TikTok CEO?
Shou Zi Chew is the CEO of the famous short video platform, Tik-Tok. He is been in news recently because of concerns like data theft, and the national security of users.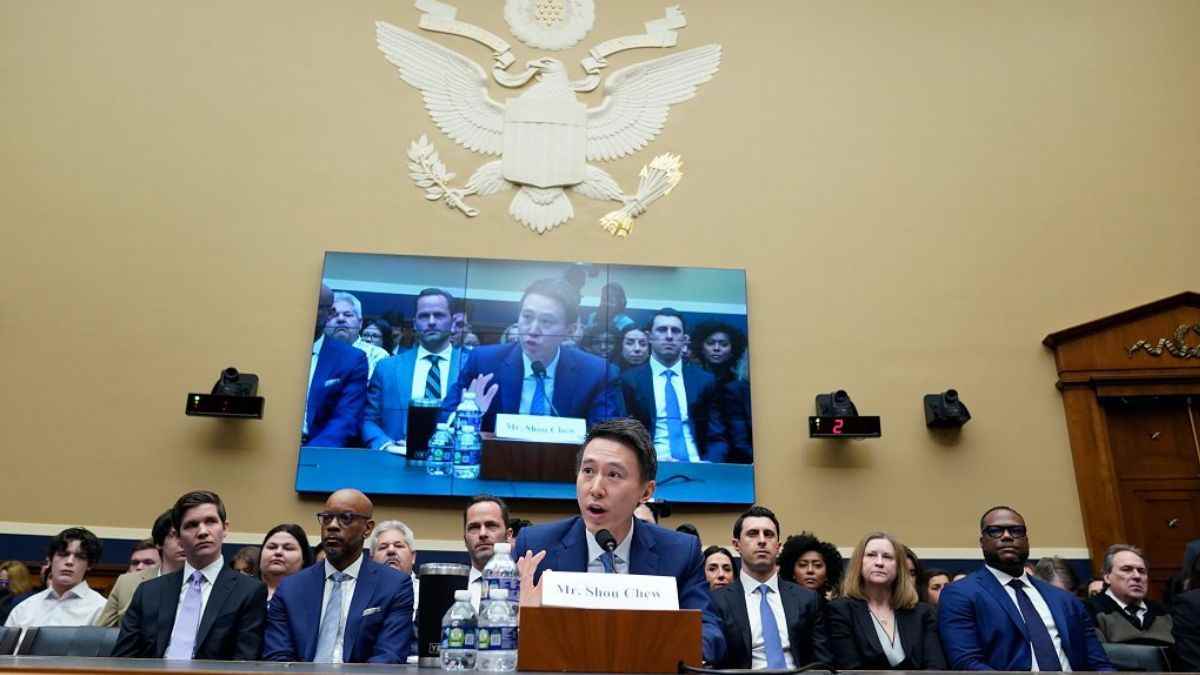 Shou Zi Chew is the CEO of TikTok.
The short video app TikTok is in controversy for a different reason. Legislators who are concerned about data theft and national security assert that the app poses a risk to both mental health and national security in the US. Thus, Shou Zi Chew, the CEO, was questioned on Thursday on issues including TikTok's content moderation procedures by both Republican and Democratic members.
And in response, Chew informed Congress that TikTok prioritises user security in order to downplay the app's ties to China in order to avoid a US ban.
Who is Shou Zi Chew?
Chew is a Singaporean citizen born in January 1983. He served in the military for the Singaporean government as a teenager before relocating to the UK to enrol at University College London. After getting his bachelor's degree in economics, he was hired and got his first job as an investment banker at Goldman Sachs in London.
After a few years, he quit that job to move once more, this time to the United States, where he enrolled in Harvard Business School in 2008. In 2009, Chew accepted an internship at Facebook, a minor startup technology business at the time, along with his studies at Harvard.
Later, he joined TikTok and its parent firm ByteDance in 2021 and simultaneously served as both ByteDance's CFO and TikTok's CEO.
He got married to Vivian Kao, and they together have two children.
Who is Jayanti Chauhan? The upcoming owner of Bisleri, one of India's largest Bottled companies
Shou Zi Chew: Career
Chew began his career as an investment banker for Goldman Sachs in London. Afterwards, Chew joined the venture capital firm DST Global, where according to Wall Street Journal, his proficiency in Mandarin allowed him to become a "China-focused partner."
And before joining TikTok parent ByteDance, Chew also worked for Chinese smartphone manufacturer Xiaomi, where he held the position of CFO among other positions.
What is the news about TikTok and US Congress?
Chew was requested to testify by the House Energy and Commerce Committee over TikTok's "consumer privacy and data security policies, the platforms' effects on children, and their ties to the Chinese Communist Party."
Chew made his first public appearance on Capitol Hill to address complaints about the app at the meeting on March 23.TikTok has been criticised for allowing China to snoop on Americans and endangering US user data, prompting calls for a ban from lawmakers of both parties, Democratic and Republican.
Who was Harichand Thakur and why is he important to Matua community?
About TikTok
TikTok is a video-sharing app that enables users to make and distribute brief videos on any subject. Users of the site upload short videos using filters, stickers, voiceovers, sound effects, and background music.
The TikTok app has been installed 3 billion times, according to the most recent statistics. Additionally, the video platform has a monthly active user base of 1 billion. The number is remarkably high considering that the site had only 133 million active users per month when it was originally launched in 2018.
As of the latest news, the restriction will now be subject to the Senate's approval of the "Restrict Act," a bipartisan bill that was presented this month and gives the US Commerce Department the power to forbid foreign technology that poses a threat to national security.
Who is Kitty O'Neil? Google Doodle Celebrates 77th Birth Anniversary of World's Fastest Woman