Who is the famous Neem Karoli Baba? How to reach his Ashrams?
Hindu guru Neem Karoli Baba, also known as Neeb Karori Baba, was a follower of Lord Hanumana. He is renowned as the spiritual master throughout the world.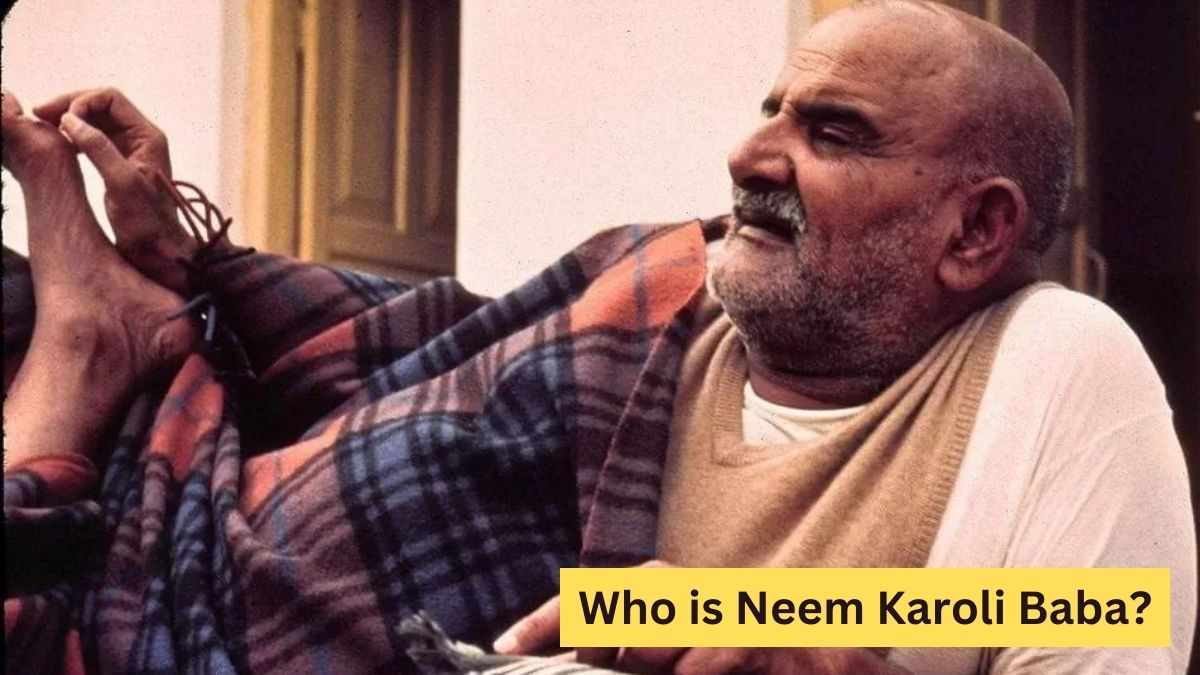 Who is the famous Neem Karoli Baba?
In a recent video, Cricketer Virat Kohli and actress Anushka Sharma along with their daughter were seen at an ashram in Vrindavan. They paid a visit to Baba Neem Karoli Ashram, and the couple was enjoying their spiritual break. But do you know who is Neem Karoli Baba, why is he so famous, and how to reach his Ashrams?
View this post on Instagram
Who is Neem Karoli Baba?
Hindu guru Neem Karoli Baba was a follower of Lord Hanuman. His devotees referred to him as Maharaj-ji. Lakshman Narayan Sharma (his real name) was born into a prosperous Brahmin family in the village of Akbarpur in the Uttar Pradesh district of Firozabad around 1900. He married according to his parent's will when he was only 11 years old. But soon, he left his house and became a wandering sadhu. He again returned home to live a settled married life at his father's request and had a daughter and two sons.
Well-known outside of India for having guided many Americans who visited that country in the 1960s and 1970s spiritually, including the famous Ram Dass and Bhagavan Das.
How he got his name as Neem Karoli Baba?
In 1958, Neem Karoli Baba, also known as Baba Lakshman Das, departed from his house. According to Ram Dass, Baba Lakshman Das was forced to get off the train because he boarded it without a ticket in the village of Neem Karoli, Farrukhabad district (U.P). Strange, but true the train driver failed to start the engine even after multiple attempts. Then someone suggested to the conductor that they let the sadhu back onto the train. Baba Neem Karoli consented to board the train under two conditions: first, the railway company promises to build a station at Neem Karoli, since residents had to travel great distances to the closest station and second, the railway department will treat sadhus better.
Neem Karoli Baba jokingly asked, "What is it up to me to start trains?" after the officials had agreed to his conditions. Surprisingly, the train started immediately after he boarded it. Following Baba's blessing, the train departed. Later, a train station was constructed in Neem Karoli village. Then the locals named him Neem Karoli Baba out of love and respect.
Who are the notable disciples of Neem Karoli Baba?
People from all walks of life follow Neem Karoli Baba all over the world, but some of his most famous disciples include the musician Jai Uttal, the author and meditation teacher Lama Surya Das, the singer and spiritual teacher Bhagavan Das, and the poet Krishna Das. Yvette Rosser, a scholar and author, Dada Mukerjee, American spiritual leader Ma Jaya Sati Bhagavati, John Bush, filmmaker Daniel Goleman, and humanitarian Larry Brilliant and his wife Girija are a few other well-known devotees.
In order to learn about Hinduism and Indian spirituality and to meet Neem Karoli Baba, Steve Jobs and his friend Dan Kottke traveled to India in April 1974. However, when they arrived, they learned that the guru had passed away the previous September. Julia Roberts, a well-known Hollywood actress, was also influenced by Neem Karoli Baba. Mark Zuckerberg visited Neem Karoli Baba's ashram in Kainchi under the influence of Steve Jobs. The pilgrimage was also visited by Jeffrey Skoll, a co-founder of eBay, and Larry Page of Google.
Where are Neem Karoli Baba Ashrams?
The Neem Karoli Baba ashrams have been built in various locations throughout India, including Kainchi, Vrindavan, Rishikesh, Shimla, the Neem Karoli village near Khimasepur in Farrukhabad, Bhumiadhar, Hanumangarhi, and Delhi, as well as Taos, New Mexico, in the United States.
How to reach his ashram in Uttarakhand?
In the Kumaon region of the northern part of the state of Uttaranchal, regular Northern Railways trains are available to take passengers as far as Kathgodam. From there, it takes two hours by bus to get to Kainchi, and the ashram is close to the bus stop.
How to reach his ashram in Uttar Pradesh?
Vrindavan, Uttar Pradesh, is home to one of Baba Neem Karoli's most famous ashrams, known as Mahasamadhi Mandir. The Ashram is only 1.9 kilometers from the Vrindavan Bus Station, but 2.1 kilometers from the Vrindavan Railway Stadion.
Baba Neem Karoli took his last breath at the age of 76. In a hospital in Vrindavan, India, Neem Karoli Baba passed away at around 1:15 AM on September 11, 1973, after slipping into a diabetic coma. Later, a Samadhi was constructed at the Vrindavan ashram complex which also contains some of his personal belongings.
Also Read | Ganga Vilas Cruise: Bookings, Ticket Price, Route Map, Journey Duration, Features & More
FAQ
Which Ashram was visited by Steve Jobs?
Steve visited Neem Karoli Kainchi Dham Ashram, situated in Nainital, in the state of Uttarakhand.
What are the different names of Neem Karoli Baba?
The different names of Neem Karoli Baba are Maharaj Ji, Baba Laxman Das, Handi Wallah Baba, and Tikonia Walla Baba.
What is the original name of Neem Karoli Baba?
The real name of Neem Karoli Baba was Laxmi Narayan Sharma.
Who is Neem Karoli Baba?
Neem Karoli Baba was Hindu saint & spiritual leader.