Why Are Jains Protesting For The Shikhaji And Palitana Temple? Explained.
The Jharkhand government has decided to turn the holy Shri Sammed Shikharji into a tourist spot, drawing protests from the Jain community. Another reason for the communal protest was the vandalism of the Palitana temple in Gujarat.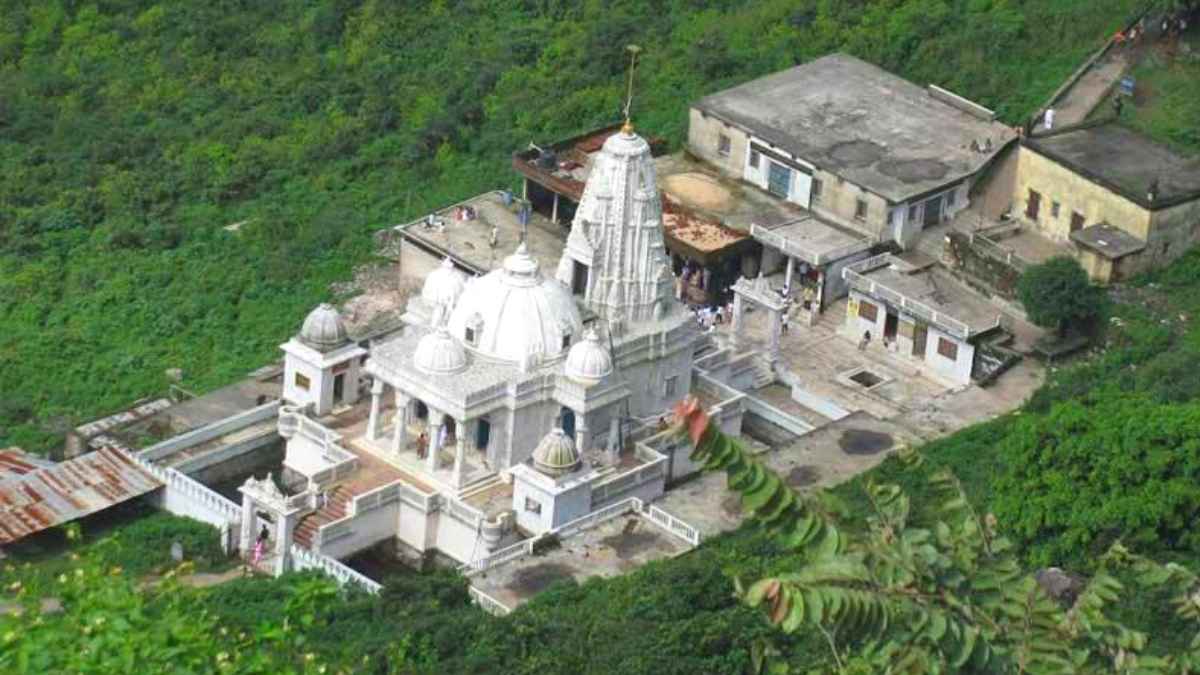 Why Are Jains Protesting For The Shikhaji And Palitana Temple? Explained.
Protests have emerged in various regions of Delhi, Mumbai, and Ahmedabad over the Jharkhand government's decision to turn the scared Shri Sammed Shikharji into a tourist attraction. In New Delhi on January 1, a Jain group delivered a letter to the President in protest.
According to the community, the protest was also in response to Gujarat's Palitana temple being vandalized.
Maharashtra | Members of Jain community protest in Mumbai against the decision of Jharkhand govt to declare 'Shri Sammed Shikharji' a tourist place and vandalisation of their temple in Palitana, Gujarat pic.twitter.com/FPYIKKTv0E

— ANI (@ANI) January 1, 2023
Thousands of members of the Jain community demonstrated in Delhi at India Gate with banners and posters to oppose the conversion of Shikarji into a tourist attraction. Mumbai locals marched from South Mumbai's VP Road to Kranti Maidan. The Jain community also staged a rally in Ahmedabad, Gujarat.
Shikarji Protests
Shri Sameed Shikharji is located in the Giridih district of Jharkhand. It is situated on the highest mountain in the state, Parasnath Hill. Both Digambara and Svetambara consider it to be the most significant Jain Tirtha (pilgrimage site), as it is where twenty of the twenty-four Jain Tirthankaras, together with numerous other monks, obtained Moksha.
The Mount Abu temples of Shikharji, Ashtapad, Girnar, Dilwara, and Shatrunjaya are collectively referred to as the "Svetambara Pancha Tirth" (five principal pilgrimage shrines).
At Shikharji, in front of the statue of Parshvanatha, Acharya Shantisagar took the Brahmacharya vows.
As part of its Tourism Policy, which was introduced in July of last year, the Jharkhand government formally stated its decision to turn the shrine into a tourist destination. The sanctity of the sacred temple is in jeopardy and protests by the Jain community have begun since then.
Palitana Vandalism
The protest against vandalism was sparked by a CCTV footage that leaked in December showing some miscreants vandalizing the steps and pole of the temple at Palitana, Shatrunjaya hill.
According to the local Jain community, there have been illegal encroachments on the Shatrunjaya hill and the Jain community protested, calling for a ban on illegal mining and the sale of illicit alcohol since they view Palitana as a sacred city.
The protestors in Delhi are demanding to meet with President Droupadi Murmu for their demands.
Today,I spoke to @kishanreddybjp, Minister for tourism and culture at New Dehli,regarding Sammed Shikharji issue.He promised to support the Jain community by writing a letter to State Minister that it should not be declared as a tourist place.#sammedshikharji #SaveShikharji pic.twitter.com/GL1KWGrIL8

— D. Veerendra Heggade (@HeggadeD) December 22, 2022