Ram Navami 2023: Why is Ram Navami Celebrated? All About its Meaning and Significance
Ram Navami 2023: Ram Navami 2023: Ram Navami will be celebrated on March 30 this year. The day marks the birth of Lord Rama. Check this article to understand its meaning, significance and celebration.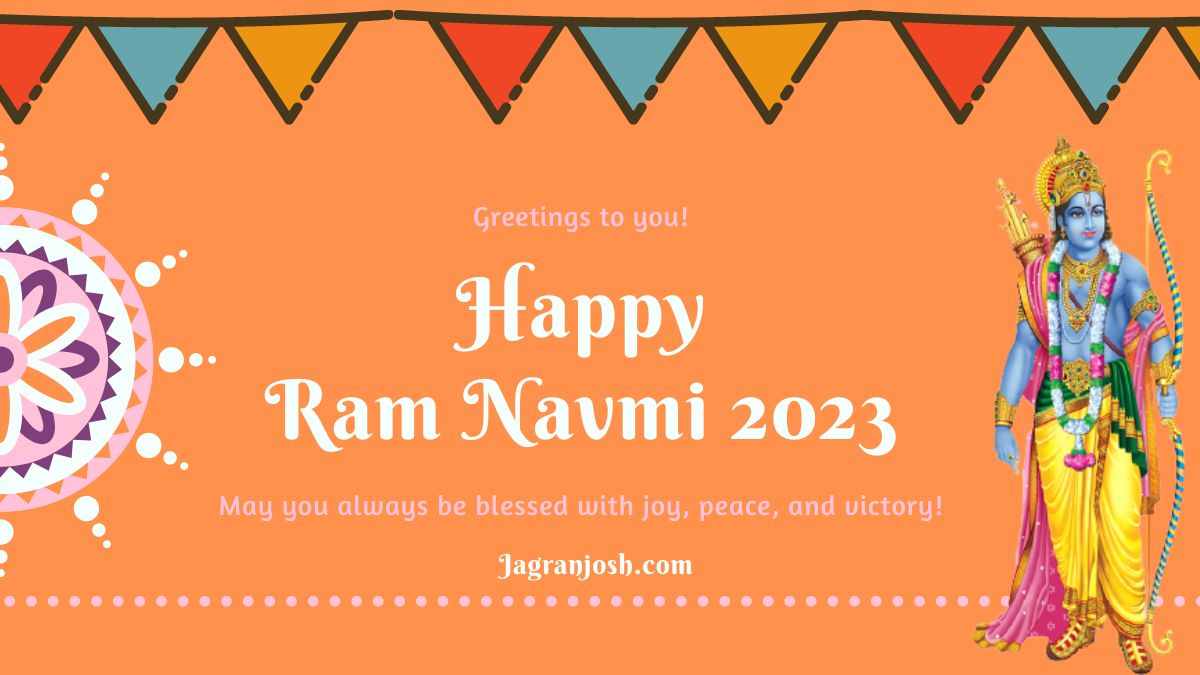 Know the Ram Navami Significance and Meaning
Ram Navami 2023: The nine-day of Chaitra Navratri is coming to end with the celebration of Ram Navami on March 30. It marks the birth of Lord Shri Ram, who is the seventh avatar of Lord Vishnu. Also known as Shri Ram Janmotsav, the festival is celebrated with great enthusiasm and joy by the Hindu population all over the world.
Ram Navami 2023: Date and Time
This festival occurs on the ninth day of Shukla Paksha of the Hindi month Chaitra and is the last day of Chaitra Navaratri. Also, it generally falls in the months of March or April as per the Gregorian calendar.
| | |
| --- | --- |
| Ram Navami Date | March 30, 2023 |
| Ram Navami Tithi Begins | March 29, 9:07 PM |
| Ram Navami Tithi Ends | March 30, 1:40 PM |
Source: Drik Panchang
Ram Navami 2023 City-Wise Puja Muhurat
New Delhi: 11:11 am to 1:40 pm
Pune: 11:26 am to 1:53 pm
Chennai: 11:00 am to 1:27 pm
Kolkata: 10:27 am to 12:55 pm
Hyderabad: 11:07 am to 1:34 pm
Ahmedabad: 11:30 am to 1:58 pm
Noida: 11:11 am to 1:40 pm
Jaipur: 11:17 am to 1:46 pm
Mumbai: 11:29 am to 1:57 pm
Gurgaon: 11:12 am to 1:41 pm
Bengaluru: 11:11 am to 1:38 pm
Chandigarh: 11:13 am to 1:42 pm
[Updated] Bank Holidays in March 2023 List
Why is Ram Navami celebrated?
According to the Hindu scriptures, King Dasharatha had three wives but he had no child, so they performed Putra Kamesti Yagna on the advice of Rishi Vashishth. The queens conceived soon after having the kheer serve as Prasad. And on the ninth day of Chaitra month, Queen Kaushalya gave birth to Rama, Sumitra gave birth to Lord Shatrughan and Lord Lakshaman, and Kaikeyi gave birth to Lord Bharat. Hindu followers have since commemorated Lord Shri Ram's birth anniversary with amazing splendour and fervour.
As Lord Vishnu's seventh incarnation, Lord Rama created a welfare state for his people and served as an example for everyone else. He was free from greed, hatred, and vices; he defended the vulnerable and stood up for what was right against all odds. It was his holistic behaviour and great values that made him popular as 'Maryada Purushottam.'
What is the significance of Ram Navami in India?
Ram Navami holds great significance among Hindus living in the country or abroad as Shri Ram was born on this auspicious day. One of the two major Sanskrit Hindu epics, the Ramayana, has a description of the festival. Lord Rama was a man of great values and this day encourages people to follow his path and come out as an ideal man full of courage, enthusiasm, righteousness and truth.
How is Ram Navami celebrated?
According to Drik Panchang, devotees should observe a one-day fast, thank Lord Ram, recite and listen to the epic Ramayana, celebrate the union of Lord Shri Ram and Lady Sita, organise Ram Navami processions, and perform a havan. Other than worshipping lord Rama, Rathayatras, or chariot processions are held at various locations in the country.
Along with the boundaries of India, the festival is also celebrated in parts of South Africa, Trinidad and Tobago, Guyana, Suriname, Jamaica, other Caribbean countries, Mauritius, Malaysia, Singapore, Fiji and many other countries by the Hindu populations.
Important Days in March 2023: National and International Dates List