Why is Sonam Wangchuk, the inspiration behind 3 Idiots, on a 5-day fast in Ladakh?
Indian engineer, innovator, and educator Sonam Wangchuk, who inspired the famous Bollywood blockbuster 3 Idiots, is on a 5-day fast in Ladakh. Read on to know what drove Sonam Wangchuk to take this extreme step.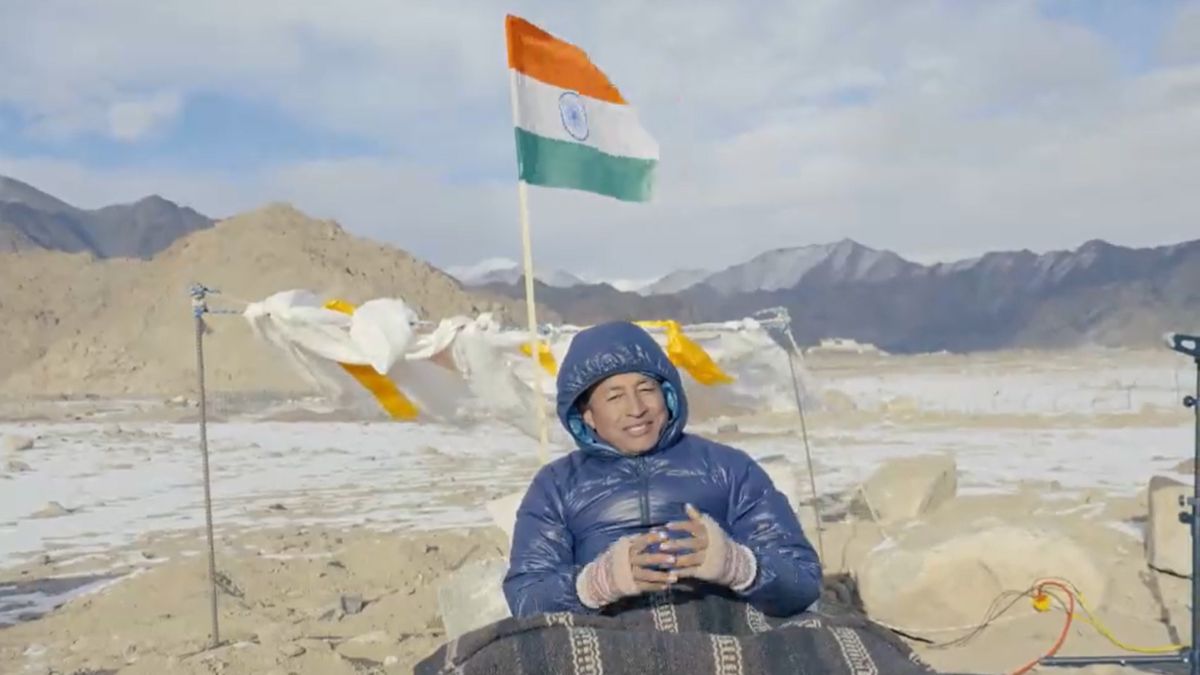 Why is Sonam Wangchuk, the inspiration behind 3 Idiots, on a 5-day fast in Ladakh?
Sonam Wangchuk, an Indian engineer, scientist, and education reformer best known as the inspiration behind Aamir Khan's character in 3 Idiots, has been on a fast since January 26, 2023. Wangchuk is a local icon and celebrity of Ladakh, the place he was born and raised in.
Apart from teaching students and innovating, Sonam Wangchuk is also a Magsaysay Award-winning environmentalist who is currently voicing protests to save Ladakh from illegal and harmful activities in the name of development.
In protest of mining and unplanned development in Ladakh, Sonam Wangchuk has organized a 5-day climate fast from January 26 to January 30. Wangchuk, 56, wanted to go on a fast at the Khardungla Pass but was prevented by the Ladakh administration and put under house arrest. He is currently protesting from the Himalayan Institute of Alternatives, Ladakh (HIAL) campus. Read on to learn who Sonam Wangchuk is and the full story behind his hunger strike.
GOOD MORNING WORLD!
This the last day of my #carbonneutral #ClimateFast to #SaveLadakh & it's glaciers in #6thSchedule
100s wl join me here for 1 day fast
Here r exhibits on how my fast is #CarbonNeutral@narendramodi @AmitShah @UNFCCC @ClimateReality @LeoDiCaprio @UNFCCC @UNEP pic.twitter.com/uB5a2Skjpn

— Sonam Wangchuk (@Wangchuk66) January 30, 2023
Who is Sonam Wangchuk?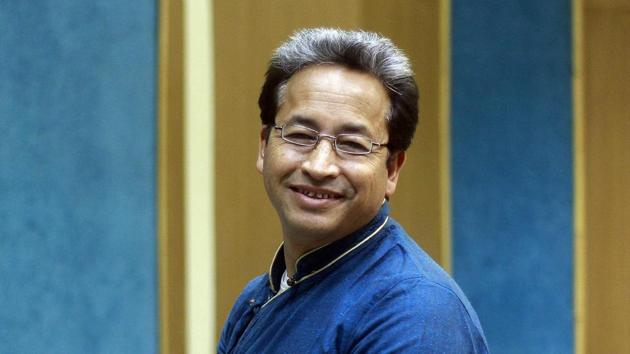 Sonam Wangchuk was born on September 1, 1966, in Alchi, in the Leh district of Ladakh, now a Union Territory of India. After a difficult childhood studying in Srinagar, in a language foreign to him, Wangchuk escaped to Delhi and later graduated from the National Institute of Technology, Srinagar, with a B.Tech in Mechanical Engineering.
Wangchuk, along with his brother and a few friends, founded the Students' Educational and Cultural Movement of Ladakh (SECMOL) in 1988. SECMOL is an organisation that promotes alternate education, emphasizing innovation and preserving cultural identity. SECMOL paved the way for the Himalayan Institute of Alternatives, Ladakh (HIAL). Both campuses are completely eco-friendly and use no fossil fuels for cooking, heating, or lighting.
For his years of education reforms and the fight against climate change in Ladakh, Sonam Wangchuk was honoured with the Ramon Magsaysay Award in 2018.
Good morning world!
Starting 3rd day of #ClimateFast outdoors, under heavy police presence...
don't worry it's all for my 'safety'
Thanks for all ur support. #SaveLadakh @AmitShah @narendramodi @UNFCCC @UNEP @LeoDiCaprio pic.twitter.com/4HNxdI9TPq

— Sonam Wangchuk (@Wangchuk66) January 28, 2023
Why is Sonam Wangchuk fasting in protest in Ladakh?
Sonam Wangchuk has been campaigning for Ladakh to be given a special status for years. His dreams almost came true in 2019 when the Government of India bifurcated Ladakh from Jammu and Kashmir and designated it a Union Territory. As such, Ladakh is administered by the President of India.
Ladakh borders Pakistan, China and the sensitive region of Jammu & Kashmir. It is a critical territory for India from a military standpoint. However, due to the high altitude and harsh living conditions, Ladakh is one of the least developed and sparsely populated areas of India.
Sonam Wangchuk is demanding Ladakh be included in the Sixth Schedule of the Indian constitution, which grants autonomy to regions with a high tribal population. Wangchuk is also protesting against illegal and environmentally harmful activities taking place in Leh and Ladakh in the name of development.
Watch this video to better understand the motive behind Sonam Wangchuk's fast protest.
Also Read: Why Are Jains Protesting For The Shikhaji And Palitana Temple? Explained
Also Read: India's first ice tunnel idea conceptualised by Sonam Wangchuk: All you need to know