Lal Bahadur Shastri Death Anniversary 2023: Why Lal Bahadur Shastri is known as the 'Man of Peace'?
Lal Bahadur Shastri was an Indian politician and statesman who served as the 2nd Prime Minister of India from 1964 to 1966 and the 6th Home Minister of India from 1961 to 1963. But do you know why he was popularly known as 'Man of Peace'?
Lal Bahadur Shastri Death Anniversary 2023
Lal Bahadur Shastri was an Indian politician and statesman who served as the country's second Prime Minister from 1964 to 1966 and as its sixth Home Minister from 1961 to 1963. Shastri was born on October 2, 1904 in Mughalsarai to Sharada Prasad Srivastava and Ramdulari Devi. He went to East Central Railway Inter College and Harish Chandra High School before dropping out to join the non-cooperation movement. He worked for the betterment of the Harijans at Muzaffarpur and dropped his caste-derived surname of "Srivastava". Reading about Swami Vivekananda, Mahatma Gandhi, and Annie Besant influenced Shastri's thinking.
Remembering the integrity and selflessness of the late Prime Minister Lal Bahadur Shastri on his death anniversary.
His simple living and dedication to the nation continue to inspire us.#MoCRemembers pic.twitter.com/tWUWA1Bghf

— Ministry of Culture (@MinOfCultureGoI) January 11, 2023
He died on 11 January 1966 in Tashkent, Uzbekistan (then Soviet Union), one day after signing a peace treaty to end the 1965 Indo-Pakistan War. Many of Shastri's supporters and close relatives refused to believe the circumstances of his death and have refused to believe them since.
Lal Bahadur Shastri Complete Biography: All You Need To Know.
Why Lal Bahadur Shastri was famously known as the 'Man of Peace'?
Throughout his life, Shastri was known for his honesty and humility. Following the unexpected death of India's first Prime Minister, Jawahar Lal Nehru, a soft-spoken man with firm convictions took on the responsibility of guiding India through difficult times. Lal Bahadur Shastri was India's second Prime Minister. No matter how dire the situation appeared, he managed to devise a solution, just as he did with the Green and White revolutions. And here are some examples of how he has proven to be a Man of Peace:
Shastriji as Rail Minister
On May 23, 1952, Shastriji was appointed Rail Minister in the Union government. He established a third-class railway for the poorer members of society. However, a rail accident occurred, resulting in casualties, and he resigned from the position on moral grounds.
Shastriji as Minister of Police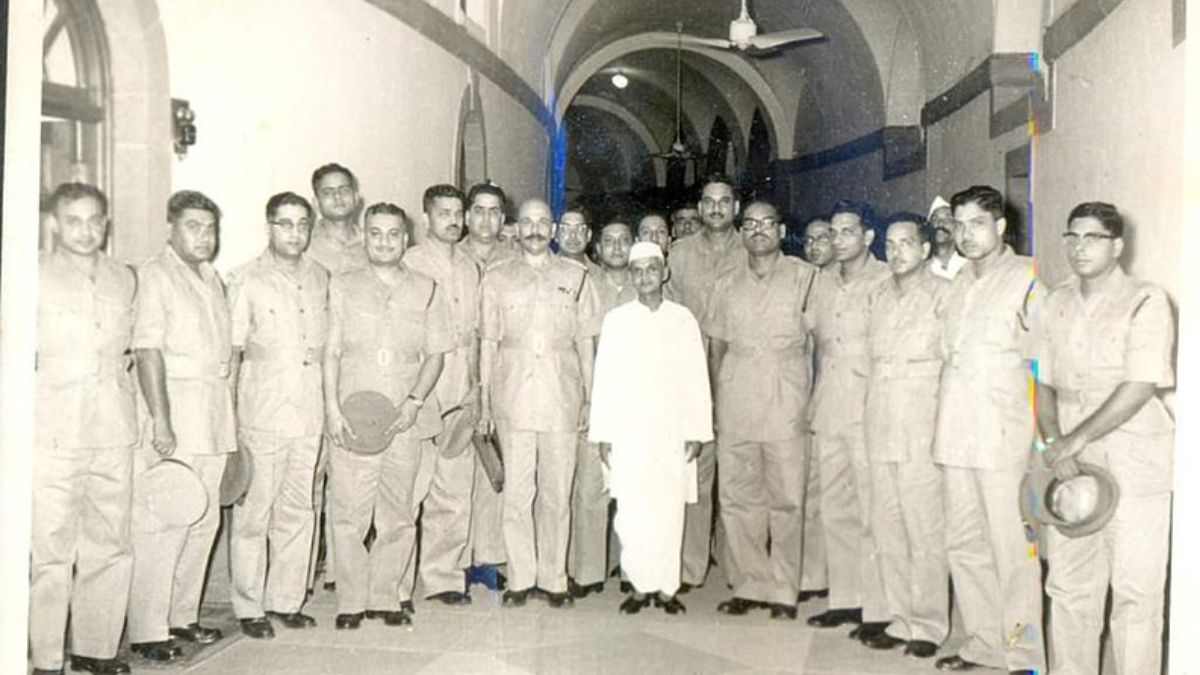 He worked hard as a Minister of Police under Uttar Pradesh Chief Minister Govind Vallabh Pant. He maintained law and order in the state by instructing his police department to use water instead of lathis to disperse the mob. He was able to keep the riots under control in 1947. Overall, he had a successful tenure as a Minister of State for Police.
Shastriji as Prime Minister
When Pakistan invaded India in 1965, he handled the operation admirably in a difficult situation. In the same year, India experienced a food crisis. Shastriji used the slogan "Jai Jawan, Jai Kisan" to rally Indians. He was Prime Minister for 18 months and was known for his honesty and hard work.
Shastriji will be remembered for two movements: the Green Revolution and the White Revolution, in which he encouraged the masses to be self-sufficient. In addition, he established the National Dairy Development Board. He also backed the Anand, Gujarat-based Amul milk cooperative.
Inspirational Quotes and Slogan by Lal Bahadur Shastri
The country was suffering from a food shortage, and Shastri urged people to give up one meal voluntarily so that there would be more to distribute to affected areas. He did, however, start by implementing the system within his own family. The response was overwhelmingly positive. On Monday evenings, even restaurants and eateries closed their doors. He encouraged the country to increase food grain cultivation and plowed the lawn at his official residence in New Delhi.
Shastriji as a Father
His daughter became seriously ill during one of these jail terms. He was granted two weeks of parole. Unfortunately for him, his daughter died during the fortnight, so he returned, dejected, before the end of his parole. "Why did you come back so early?" other inmates wondered. Shastri simply stated, "Parole was granted to me to care for my daughter, who is no longer alive, so it is my duty to return to jail." This demonstrates his regard for legality, procedures, and the strict code of discipline he imposed on himself.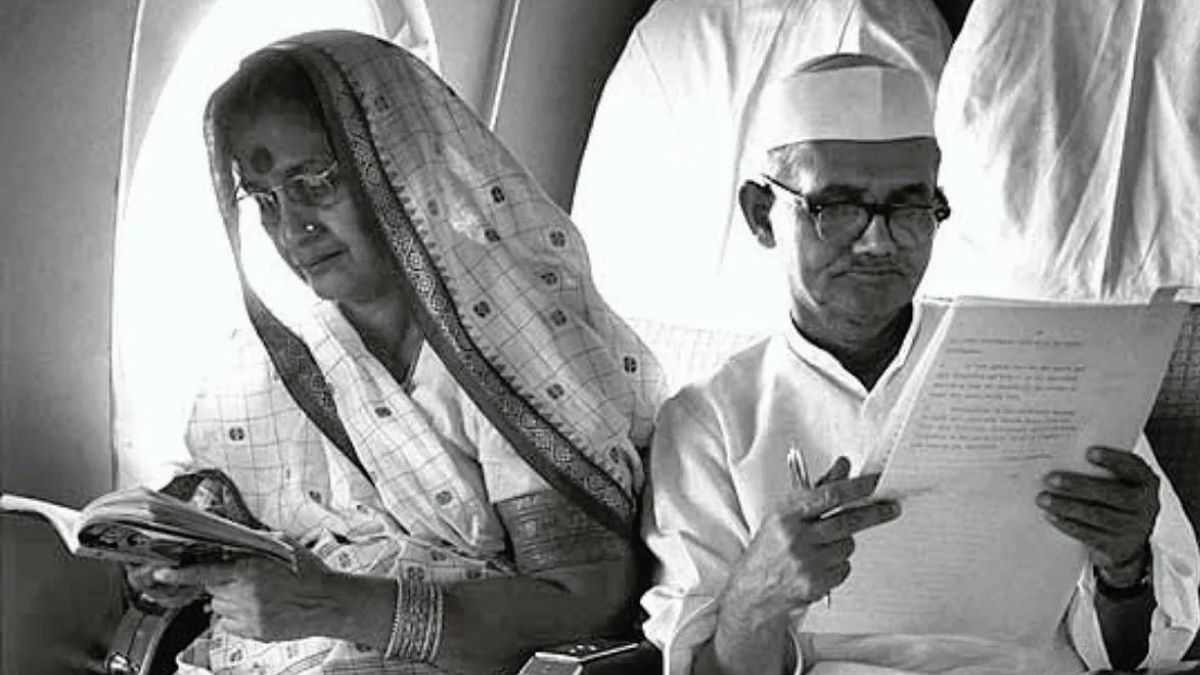 Shastri Ji emerged as a man of great integrity and competence during his brief tenure as Prime Minister. His qualities to cherish were honesty, modesty, and enthusiasm. As a visionary, he guided the country forward. Even at the height of the Indo-Pakistan war, he made few enemies due to his great tact and honesty. He thought differently than the leaders who came before him, and his heart was always with the people of the land. A true Gandhian, he was down-to-earth and empathetic to the end. A memorial named 'Vijay Ghat' was built in Delhi to remember his legacy for decades to come.
FAQ
Who is known as the Man of Peace?
Former Lal Bahadur Shastri Ji is remembered as the Man of Peace.
How long does Shastri serve as Prime Minister?
Shastri's tenure as Prime Minister lasted only nineteen months due to his sudden death in Tashkent (then Soviet Union).
Is Lal Bahadur Shastri alive?
No, he died on 11 January 1966 at Tashkent in Uzbekistan.
What is the death date of Lal Bahadur Shastriji?
11 January 1966