Why Turkey is now 'Turkiye', and what is its significance?
Turkey or Turkiye suffered one of the deadliest earthquakes in decades on Monday. Reports mark more than 1000 deaths and around 5000 injuries.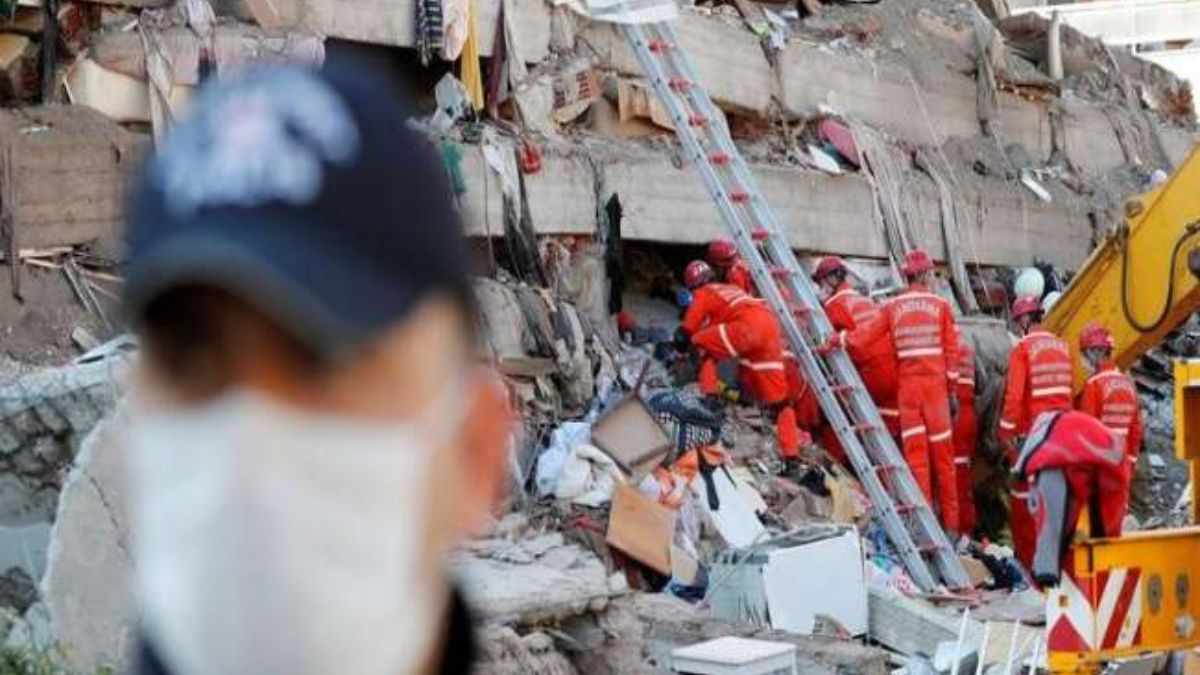 Three consecutive Earthquake jolts Turkiye.
Some of the most powerful Middle East earthquakes in decades killed more than 1,000 people in Turkey and Syria on Monday. A pre-dawn earthquake hit near the Turkish city of Gaziantep at 7.7 magnitudes, killing more than 1,000 people in Turkey and about 370 in Syria. Hours later, a second 7.5 temblor struck nearby and was felt in the Turkish capital Ankara, some 600 kilometers (375 miles) away.
Kahramanmaraş'ta meydana gelen ve ülkemizin pek çok yerinde hissedilen depremden etkilenen tüm vatandaşlarımıza geçmiş olsun dileklerimi iletiyorum. İlgili tüm birimlerimiz AFAD koordinasyonunda teyakkuz halindedir.

— Recep Tayyip Erdoğan (@RTErdogan) February 6, 2023
Between all this chaos, Twitter came up with a row 'SaveTurkiye'. But what is Turkiye and when did Turkey become Turkiye?
Why Turkey is now Turkiye?
The government of President Recep Tayyip Erdoğan has asked the international community to recognize Turkey by its Turkish name Türkiye, dropping the long-standing anglicized version that was often confused with the famous Thanksgiving animal.
"The word Türkiye represents and expresses the culture, civilization, and values of the Turkish nation in the best way," Erdoğan said.
Turkey placed on FATF grey list, Pakistan retained- How does 'Grey Listing' impact countries?
What is the reason behind rebranding Turkey to Turkiye?
The process of renaming the country began in December 2021. The name was changed to rectify the country's image and make it more attached to the cultural roots etched in Turkish history.

The association with the bird of the same name, typically associated with Christmas, New Year, or Thanksgiving in the US, was one of the reasons for the change. Further, the Turkish government objected to the search results of the large bird that showed up when the word 'turkey' was Googled. Another objection was that one of the definitions of 'turkey' was "something that fails badly" or "a stupid or silly person".
International organizations like the United Nations, the World Trade Organization, and NATO have already adopted Türkiye (roughly pronounced as "tur-key-yay"), following a formal request from the Turkish authorities.
Turkey announces space program including 2023 moon mission
However, critics say the rebrand is another populist device that Erdoğan is exploiting to divert attention away from the country's persisting economic woes and to galvanize nationalist voters ahead of next year's crucial elections.
Like Türkiye, other countries have altered names to sidestep colonial imprints. The Netherlands, for instance, decided to stop calling itself Holland, Macedonia was renamed North Macedonia due to political conflicts with Greece, Persia became Iran in 1935, Thailand emerged from Siam in 1939, and Rhodesia was renamed Zimbabwe in 1979 to shed its colonial history.
Anguished by the loss of lives and damage of property due to the Earthquake in Turkey. Condolences to the bereaved families. May the injured recover soon. India stands in solidarity with the people of Turkey and is ready to offer all possible assistance to cope with this tragedy. https://t.co/vYYJWiEjDQ

— Narendra Modi (@narendramodi) February 6, 2023
Amid the destruction due to Earthquake, countries from different parts of the world including India have come in solidarity with Turkiye. PM Narendra Modi had assured all possible assistance to cope with the loss of infrastructure and lives.
Turkey discovers biggest-ever natural gas reserve in Black Sea