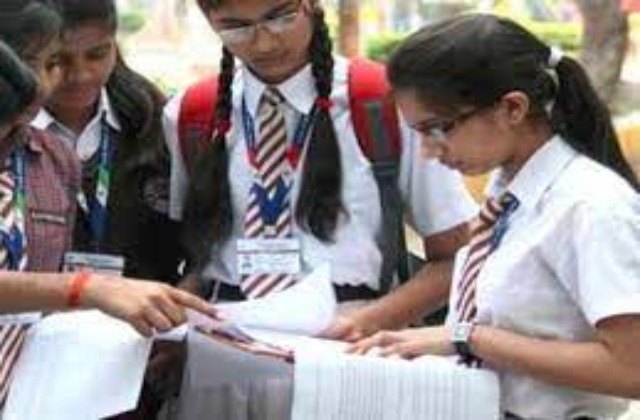 12th Board Exam 2021 Cancellation: The Central Board of Secondary Education (CBSE) 12th board exams 2021 have been cancelled. The decision was taken in a high-level meeting chaired by Prime Minister Narendra Modi. Following the CBSE decision, other boards like CISCE, NIOS as well as state boards, have also decided to cancel the exam, however, some of the state board have not yet cancelled the board exams of class 12th. Check here the list of states that have not cancelled class 12th board exams 2021.
List of states that have not cancelled class 12th board exams 2021
Punjab - The Punjab School Education Board is yet to decide on class 12 exams. According to a report, the state government is likely to cancel class 12 board exams or they might hold exams only for major subjects. PSEB chairman Yog Raj Sharma has earlier said that the question papers for the 12th board exams are ready and answer sheets have been made available.
Andhra Pradesh - The state government has not made any recent announcement regarding class 12 or Intermediate exams. However, according to reports, the state government is interested to conduct AP Inter exams, despite protests from students.
Jharkhand - The Jharkhand board has not yet come to any decision regarding the board exams. Last week, an official from JAC said the decision is yet to be taken. Confirming the exams have not been cancelled yet, the official said: "Whatever is being spread as cancelled is rumour...requesting students not to believe them."
Apart from these, Assam and West Bengal have recently released their decision on board exams. While the WB government has decided to cancel both Madhyamik (Class 10) and Higher Secondary final (Class 12) exams. Whereas the Assam Government said it will hold HSLC (Class 10) and HS second-year board exams.
Many states including Gujarat, Madhya Pradesh, Uttar Pradesh, Uttarakhand, Haryana, Goa, Rajasthan, Haryana, Karnataka, Maharashtra and Odisha have cancelled the class 12 board exams for the year 2021. Some states have released the evaluation procedure however, some of them are yet to release it.