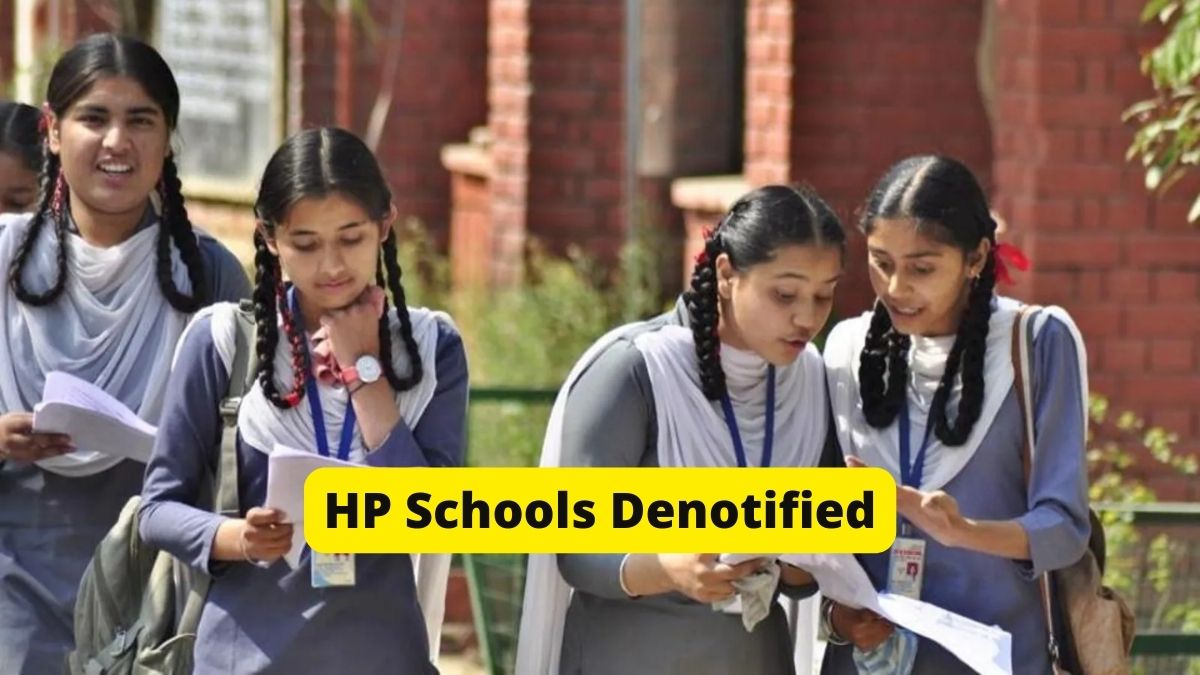 HP School Denitified: Himachal Pradesh Education Minister has announced that the 286 primary and middle schools with zero enrolments of students have been de-notified and the teaching and non-teaching staff in these institutions would be shifted to schools facing a staff crunch.
According to the minister, close to 3000 students in the state are running with one teacher while there are almost 455 schools have teachers on deputation while 12000 posts of teachers are vacant. Himachal Pradesh has 15,313 government-run schools in the state.
The education minister further added that a set format will be followed for schools and colleges and there are almost 10 students for primary, 15 for middle, 20 for high, 25 for senior secondary schools and 65 for colleges and the schools and colleges which do not follow the parameters will be closed. The parameters set by the state are less than the national parameters since Himachal Pradesh is a hilly state with difficult terrain.
The quality of education offered in the state has been compromised due to the irrational deployment of teachers taking it from the fifth to the 11th position in the performance grading index. The minister further added that the next step will be to rationalise the deployment of teachers and a transfer policy will also be brought in place soon.
The minister also stated that questions have been raised on the quality of school uniforms supplied by the government and the delay in providing the same to the students. The government has also decided to transfer the funds for school uniforms to students through direct benefit transfer to bring transparency.
Also Read: BSEB Class 10 Answer Key 2023 Releases for Objective Questions, Raise Objections Till Mar 10