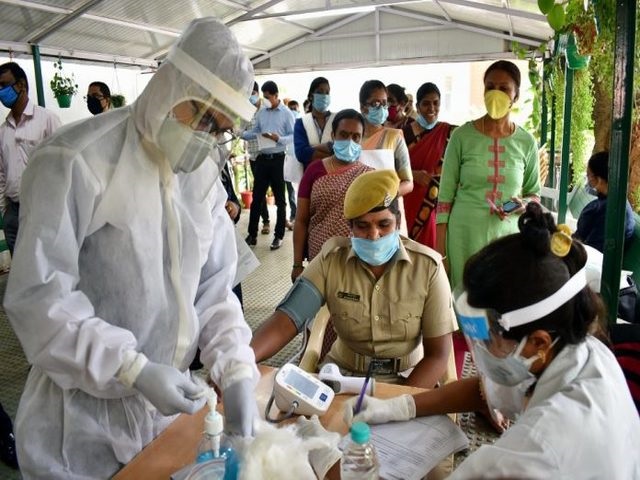 Kerala Medical students test COVID Positive: Raising alarm bells in the medical fraternity, as many as 39 fully vaccinated students from Kerala's Government Medical College and Hospital have reported as COVID-19 positive recently. These students had joined back duties on 5th and 6th June after the Medical college was reopened after relaxations in COVID-19 lockdown guidelines. According to the medical college authorities, the first batch of students after reopening joined the college on 5th June 2021 whereas the second batch of 175 students resumed college on 6th June 2021; among whom the first case of Coronavirus was detected on the same day.
Sample Tests Done after rise in COVID-19 Cases
After reopening of medical college, the number of COVID-19 cases started rising on campus. Following this, the Medical College administration decided to conduct randomized tests for all the students to identify the spread of the disease. Tests for all students were conducted on 17th July 2021 in which a total of 20 fully vaccinated students were found to be COVID-19 positive. These students then were relieved of duty and were allowed to return home. Besides them, 17 students of the Dental college in the Medical College campus have also tested positive for coronavirus, they said.
19 More Students Found to be Positive
As per the statement released by the Kerala's Government Medical College and Hospital, a total of three batches of students are staying on campus currently as their exams are underway. Among these students, another 19 students were also found to be positive for Coronavirus infection on campus. In a statement issued to news agency PTI, hospital authorities have said that "A total of 39 medical students have tested positive for COVID-19 since June 6. All of them had taken two doses of the vaccine." The 19 students who have been found to be positive for the contagion have been admitted to the hospital and are allowed to appear for the theory examination in specially arranged rooms.