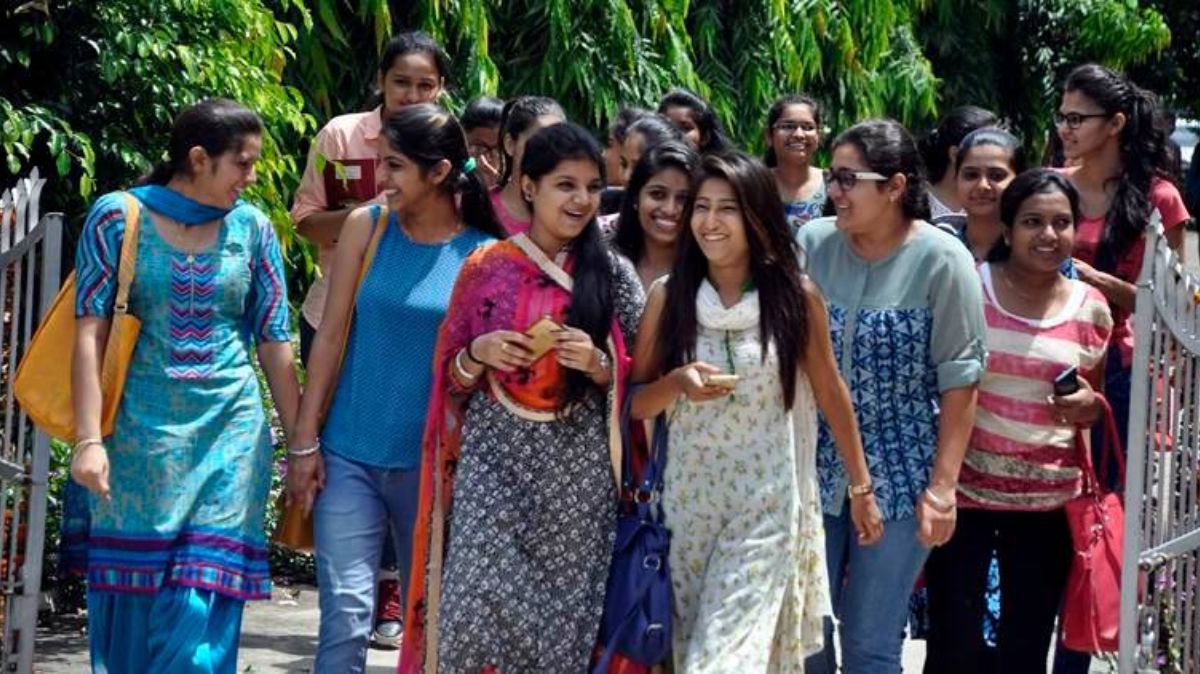 AISHE report 2020-21: In the All India Survey on Higher Education (AISHE) report of the year 2020-21, there were a total number of 55,48,809 students enrolled in Science courses or streams at Undergraduate, Postgraduate, MPhil and PhD levels. Also, the report highlights the ratio of female admissions to the above-mentioned programmes in the past few years which has significantly increased.
According to the official report prepared by the Ministry of Education, females (53.1 per cent) outnumbered males. Moreover, in 2020-21, about 48,17,826 students took admissions into science undergraduate courses and out of which 52 per cent were female candidates.
As far as the enrolment ratio is concerned, there were a huge number of students reportedly 6,79,178 in total who have enrolled in science post-graduate programmes, out of which 61.3 per cent were females. In Postgraduate programmes, the highest enrolment was in subjects like Chemistry with 1,53,635 students, where 52.3 per cent were females followed by mathematics with a total enrolment ratio of 1,04,269 with 60 per cent females.
PhD Female Enrolment Index Details
In PhD, enrolment in science courses includes 48,600 students with 48.8 per cent of females. In addition to this, the highest enrolment was in chemistry with 9,863 students, of which 44.9 per cent are females, further followed by Physics, with a total enrolment of 7,720 candidates.
However, this is a minimal level increase as compared to the previous year. The AISHE 2019-20 report stated that in the year 47.55 lakhs of students had opted for science courses out of which 51.7 per cent were female. This number has only improved by 0.3 per cent in the current report by the education department.
Furthermore, the enrolment of girls in engineering programmes is considerably low when compared to their male counterparts. An Overall figure of admissions in UG, PG, MPhil and PhD engineering programmes, is 36,86,291 where 71 per cent of enrolled students were males while only 29 per cent were females.
Engineering has seen a decreasing trend in enrolment in the latest report. The enrolment in BTech and BE programmes in the regular (or full-time) mode declined by 10 per cent from 40.85 lakhs in 2016-17 to 36.63 lakhs in 2020-21.
Also Read: XAT Toppers List 2023: Know Highest Percentiles and Names Here