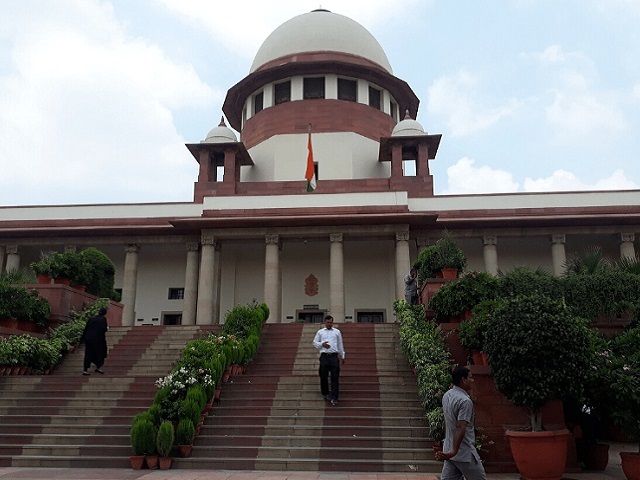 AP Inter Exam 2021 Decision: According to the latest update, the Supreme Court of India has expressed its displeasure against the affidavit filed by Andhra Pradesh Government saying that it is willing to hold AP Intermediate Exam 2021 for Class 12 students. Asking for further details about the plan of holding the exams, the apex court has said that it will not allow exam to go on until fully convinced about the safety of the exam plan. For now, the apex court has adjourned the hearing until tomorrow, when the AP Govt's counsel is expected to present its complete plan for holding of Andhra Pradesh Intermediate Exam 2021.
In its initial remarks to the affidavit filed by the AP Govt, the SC bench noted that ""Unless we are convinced that you are prepared to conduct exam without any fatality till then we will not allow it. when others have cancelled you cannot hold it to show you are different only. A commitment which you are making we are not convinced." The bench comprising of Justice AM Khanwlikar and Justice Dinesh Maheshwari heared the petition originally filed by the Advocate Anubha Srivastava Sahai.
AP Govt sticks to its Stand of Holding Exam
On the other hand, the Andhra Pradesh State Government has reiterated its stand of willing to hold the AP Inter Exams 2021 in the formal affidavit filed by it before the court, as per sources. The state government in its written response to the apex court has noted that due to absence of any other 'viable alternative', the state government has decided to hold the AP 2nd Year Inter Exam 2021. As per the affidavit, the state government plans to hold the BIEAP 2nd Year Intermediate Exam 2021 for Class 12 students in the last week of July 2021.
Also Read: AP Inter Exam 2021 Not Cancelled, State Govt sticks to its stand despite SC Warning
SC warning to AP Govt
Discussions during today's hearing are likely to be heated, as even earlier the Supreme Court had warned Andhra Pradesh State Government for sticking to its stand of holding the intermediate exams. In the earlier hearing, the apex court had said that if the state government decides to go ahead with holding of AP Inter Exam 2021, the state government would be personally held responsible, in case any fatalities are reported in the exam process. In this backdrop, it would be interesting to see what verdict the SC bench delivers today. Students and other stakeholders are advised to keep a check on today's hearing at SC to get a broader picture of AP Inter Exams 2021.