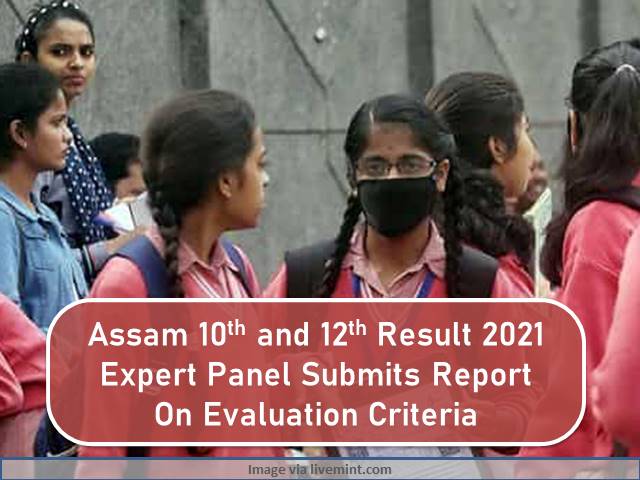 Assam HSLC and HS Result 2021 Evaluation Criteria: As per the latest update, the Two Expert Panel appointed by the Assam State Government has submitted its reports with recommendations on the Evaluation Criteria that can be adopted for SEBA HSCL Result 2021 and AHSEC HS Result 2021 for 10th and 12th Class students. The committee which was tasked with preparing the marks tabulation policy for HSLC Result submitted its report to Education Minister Ranoj Pegu on Thrusday, while the second committee which was preparing report on HS Exam Results submitted it on Friday. Earlier, the state government had appointed two expert committees to propose procedures to evaluate students of Class 10 and 12, after the HSLC and HS Exams were cancelled due to the COVID-19 pandemic.
Reports to be Presented to Chief Minister
As pre media reports, Assam Education Minister Ranoj Pegu is expected to present the expert panel reports before the Chief Minister Himanta Biswa Sarma. Mr Sarma will discuss the recommendations internally and give his approval following which SEBA and AHSEC will start compilation of results on the basis of it. Schools affiliated with SEBA and AHSEC will be given clear instructions on how to tabulation marks for Class 10 and 12 students using the previous year's performance or internal examination. As per the Supreme Court's direction, all state boards are expected to announce the Class 10 and 12 Results by 31st July and the same would be applicable for Assam HSLC Result 2021 and AHSEC HS Result 2021 as well.
Recommendations of Exert Committee
As per initial reports, the Expert Committees have adopted a similar approach as the CBSE when it comes to evaluation criteria for HSCL and HS Results of Assam Board. In all likelihood, for AHSEC HS Result 2021 for Class 12 students, the board will take into account the marks obtained by the students in class 10, 11 and class 12 internal exams. On similar lines, the Class 10 results would be decided based on the marks obtained in Class 9 and Class 10 internal exams.
In addition to this, the committee also is likely to present the option of Special exams for students who are not satisfied with the results announced as per the evaluation criteria. Such students will have to option of appearing for special exams later on as and when the situation is feasible for holding of offline exams.