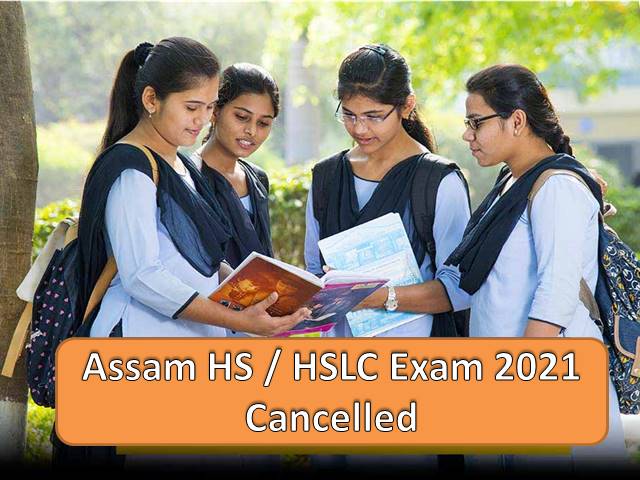 Assam Class 10th and 12th Board Exams 2021: The state government cancelled the Assam Board classes 10th and 12th examination for this year. Education Minister Ranoj Pegu said the decision has been taken after reviewing the COVID-19 situation and consulting with the stakeholders. This year around 7 lakh students were supposed to appear for class 10 and 12 board exams.
Assam Class 10th and 12th Board Evaluation Criteria
As per the state education minister, they will also be forming two committees to decide evaluation criteria for class 10 and 12 students. The evaluation criteria for Assam board class 10th and 12th will be formulated within a week. As per the updates, the results will be announced by 31st July 2021.
The decision to Cancel Assam Board Exam 2021
The decision to cancel board exams was taken in a meeting chaired by Education Minister Ranoj Pegu and attended by stakeholders, including representatives of the All Assam Students' Union (AASU), and the All Bodo Students' Union (ABSU). Earlier this week, the Assam Cabinet had suggested HSLC and HS exams should not be held considering the COVID-19 situation in the state.
Also, Chief Minister Himanta Biswa Sarma had earlier this month said the two-state education boards - Board of Secondary Education Assam (SEBA) and the Assam Higher Secondary Education Council (AHSEC) – will conduct the exam in mid-July if the Covid positivity rate in the state drops below 2%.
Students Demand For Cancellation of Exam
Students had been demanding that Assam Board exams should be cancelled. The result for class 10th and 12th should be based on alternative assessment criteria. Students had also started a Twitter-based campaign and even filed an intervention petition in Supreme Court raising their voice. Students demand uniformity as several state boards including both central boards - CBSE and CISCE - have cancelled their exams.
The Central Board of Secondary Education (CBSE) and 18 other state boards had cancelled board exams for Class 12 students earlier. However, the authorities have cancelled the Assam board exams keeping in mind the safety of the students. The evaluation criteria will also be released soon.
Also Read: AP Board Exams 2021: Government to decide on exams at appropriate time, says Education Minister