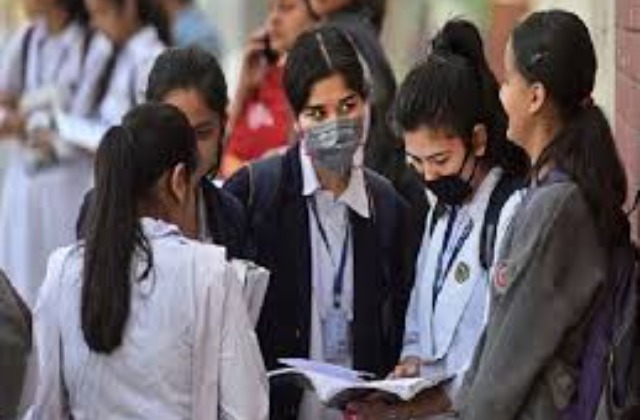 Assam HSLC and HS Exam 2021: Assam Chief Minister Himanta Biswa Sarma informed that the state board examinations for classes 10th and 12th will be conducted from 15th July, if the COVID-19 positivity rate goes below 2%. Currently, in Assam, the positivity rate is at 3.24%. The Covid positivity rate by 1st July must be below 2% for the exams to be conducted. The state government will also release a set of SOPs, for the smooth and safe conduct of board exams. The CM advised students to continue their preparations.
A series of meetings were held by the education department with guardians, students' organisations and other stakeholders and they are in favour of holding the examinations. Himanta Biswa Sarma said at a press conference held to mark the completion of the first 30 days of his government.
Assam Board Exams 2021
The Assam class 10th and 12th board exams will be held between 15th and 20th July for two to three papers. Male and female students will write the exams on separate dates to ensure social distancing. The exams will include 'objective-type and straightforward questions. It will be ensured that all safety protocols are followed in all exam centres. If the examinations are cancelled, schools will be directed to conduct the evaluation for which the modalities will be worked out and Education Minister Ranoj Pegu will announce it accordingly.
Calling them important examinations, The CM said, "The matric (class 10) and the higher secondary examinations are important as several empowering schemes like handing laptops and scooties are linked to these examinations." As for the Assam HS, HSLC Routine he shared that, "The schedule for the examinations will be announced within the next few days but with the rider that the positivity rate in the state comes down to less than two per cent."
The decision to hold Assam Board Exams 2021
On July 8, Assam Education Minister Ranoj Pegu said the government, after consultation with stakeholders, have decided to hold board exams. As per media reports, the Assam Education minister Ranoj Pegu said, "We will hold the exams with a reduced number of subjects and if necessary, on a reduced number of marks. We have to complete the exams by August 15."