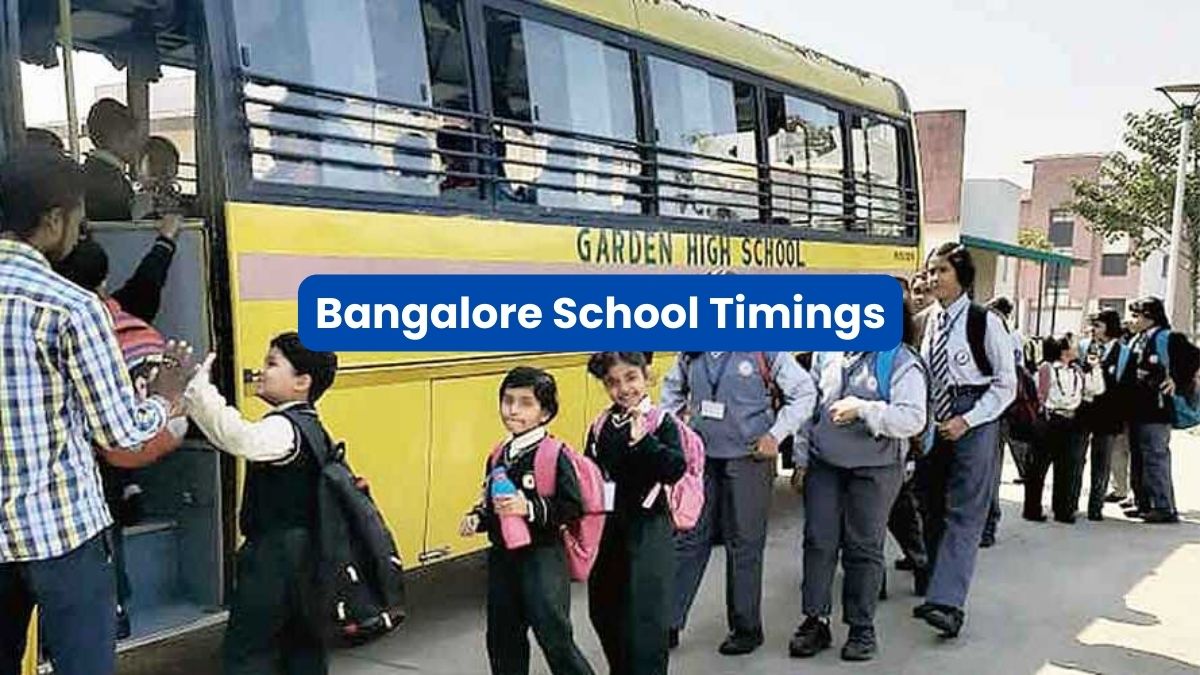 School Timings in Bangalore 2023-24: The Department of School Education and Literacy, Karnataka may revise the school timings for Bangalore schools after receiving suggestions from Karnataka High Court. As per media reports, the department will conduct a meeting to discuss the school timings tomorrow: October 5, 2023.
School Timings in Bangalore 2023-24 are likely to change in view of the traffic problems. Currently, schools start running from 8.30 AM onwards. These timings are expected to be advanced by 1 hour or 30 minutes. The move will ensure that there is no congestion on roads during peak hours.
Stakeholders Concerned About School Timings in Bangalore 2023-24
School authorities, private transporters, and guardians are not at all happy about the decision as it may affect the mental and physical health of children as well as parents. To cope with the situation, they have suggested an alternative of deploying more police personnel in major traffic areas.
School Management, Parents May Suffer Due to School Timings in Bangalore 2023-24
General Secretary of Associated Management of Schools in Karnataka (KAMS), Shashi Kumar D has said that revision in school timings will only make things more difficult for both parents and children. On a daily basis, household chores begin at 4.30 AM. If the time is set earlier, then parents may have to cut their sleeping time short leading to a decline in well-being (physical and mental).
He further added that not only parents but the whole school management including teaching and non-teaching staff will have to face difficulties if Bangalore school timings are modified. Just like parents, they will have to wake up early putting them under pressure. They will have to reach school even before the students causing major inconvenience.
UP School Timings Changed
Meanwhile, the Uttar Pradesh government has changed the school timings for public schools. The opening and closing schedule has been revised for secondary and higher secondary schools in the state. Also, the authorities have changed the recess time this year. These changes occur every year and are applicable to all schools across UP.
Also Read: UP Govt. School Timings Changed; Check Revised Schedule Here