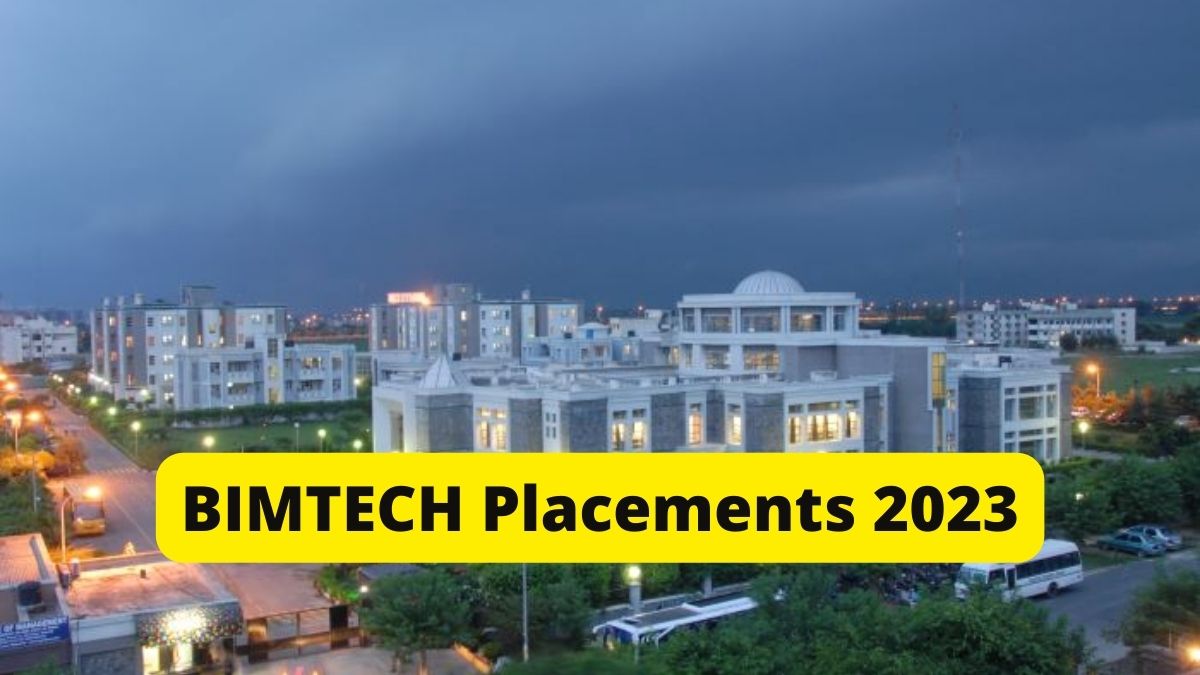 BIMTECH Placements 2023: The BIMTECH (Birla Institute of Management Technology) has concluded its placement drive for its flagship management programmes including PGDM, PGDM Retail Management, PGDM Insurance Business Management, PGDM International Business, for the academic session 2022-2023. As per the recent updates, the highest placement package received by the student is Rs 23.43 LPA, however, the institution has witnessed a massive increase of 20% in average salaries offered to the student as compared to the previous year.
BIMTECH Placement Records for Batch 2021-2023 - Click Here
According to the official notification available on the website, Consulting, and Banking, Financial Services and Insurance (BFSI) have proved to be the prime two sectors with recruiting 36% and 24% of the total job offers. However, 60% to 70% of the students were hired in three sectors combined, i.e. BSFI, Banking, and Consulting, followed by the manufacturing companies like FMCG or CD, and Retail sectors, which contributed almost 20% to 25% of the total job offers.
BIMTECH Director's View on Placement Record 2023
As per the media reports, while speaking on the improvement of the BIMTECH 2023 placements records, Dr. H Chaturvedi, the Director of BIMTECH, said that apart from providing quality education to the students, rankings, and top accreditations, and placements have played a major part in BIMTECH legacy. The constant increase in the placement records for the academic year of 2022-2023 is clearly visible.
He further said that the increase of 16% in the placement records of 2019-21 was recorded with regard to 2018-20. Likewise, the batch of 2020-22 and the batch of 2021-23 students witnessed an increase of 18% to 20% in the placement records respectively, as compared to previous year batches.
However, Dr. Chaturvedi also said that there is a high demand for tech-savvy resources, who can easily understand the technology interventions happening in the related field as well as the sector they find aspiring i.e. Risk Management, Data Analytics, Information Security, Climate and ESG, the reports said.
Also Read: BHU Introduces Artificial Intelligence Certification Programme, Registration Begins Today
REGISTER FOR RESULTS UPDATES