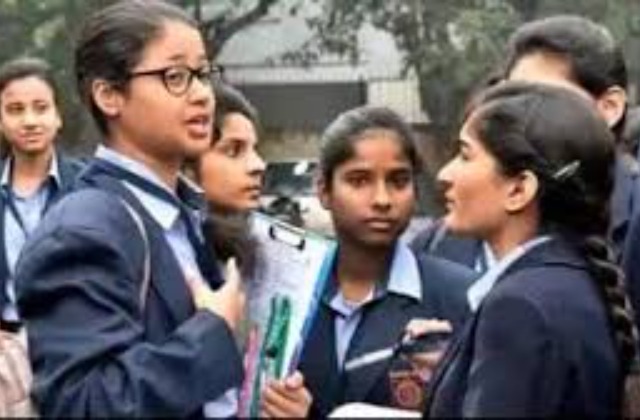 CBSE Class 12 Board Exam 2021: After class 12 exam cancellation, the Central Board of Secondary Education (CBSE) has formed a high-level committee to decide the formulae or evaluation criteria on which students will be marked for their CBSE class 12th. As per the latest report from media, the details of the 'objective criteria' based on which the result will be prepared will be announced in a week. Earlier, on 4th June, the CBSE examination controller Sanyam Bhardwaj shared the information stating that the 13-member committee has been set up. They have to submit their report within 10 days i.e by 15th June 2021.
While announcing the cancellation of class 12 exams, PM Modi had said that the board has been directed to calculate results in "well-defined objective criteria". Modi also added that the Class 12 results will be announced in "a time-bound manner". Ever since the exams have been cancelled there are concerns regarding college admissions.
CBSE Class 12 Board Exam 2021 Committee Members
As per the reports, the committee will shortly conduct a meeting to decide on the criterion. It constitutes members including Vipin Kumar, Joint Secretary, Ministry of Education, Nidhi Pandey, Commissioner of Kendriya Vidyalaya Sangathan, Vinayak Garg, Commissioner of Navodaya Vidyalaya Samiti, IT Director Space. Johri and CBSE Academic Director Joseph Emmanuel. Also, the committee includes representatives from the University Grants Commission (UGC) and the National Council of Educational Research and Training (NCERT).
CBSE Class 12 Board Exam 2021 Evaluation Criteria
As per the media reports, many suggestions has been given by different experts. According to an update, one such suggestion is that the CBSE Board class 12 result 2021 should include the internal assessment marks of class 11th and 12th as well as marks of class 10 board examinations. On the other hand, some other experts believe that the class 9th marks of students can also be included in the 'Objective Criteria'. However, the final decision will be known in a week.
CBSE Pending Practical Exams
Meanwhile, CBSE has issued directions to all schools to conduct the pending practical examination and internal assessment for class 12 students by 28th June. According to the instructions issued by the board on Monday 7th June, these schools will have to upload the marks of practical and internal assessment of all their students on the board's website by 28th June 2021.