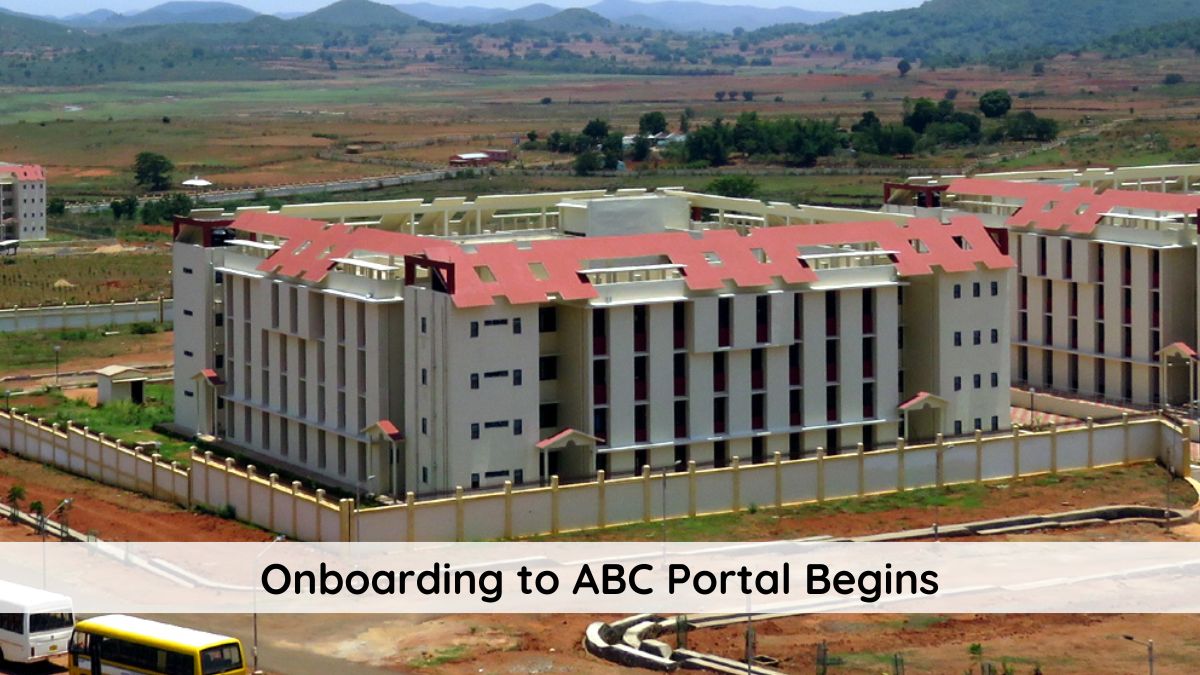 Onboarding to ABC Portal Begins: As per the latest updates, the Central University of Odisha, Koraput has begun the process of transferring credits and certificates received by the students to the Academic Bank of Credits (ABC) Portal. For the unversed, it is a national digital facility of UGC developed by the National e-governance division of the Ministry of Electronics and Information Technology under the DigiLocker framework.
During the meeting of vice-chancellors of 45 central educational institutions along with the UGC chairman Prof M Jagadesh Kumar, Controller of Examinations of CUO Jayanta Nayak informed that the university has already registered over 95 percent of students on the ABC platform and uploaded data on student credits earned from programmes during or after the 2021-22 academic year. The data will go live soon.
What is Academic Bank of Credits?
The Academic Bank of Credits (ABC) was launched under the National Education Policy, (NEP 2020). Academic Bank of Credits (ABC) is a virtual/digital storehouse that contains information of the credits earned by individual students throughout their learning journey.
It primarily helps in enabling students' mobility across higher education institutions. If implemented properly, it will work as a national-level facility and be a bank for academic purposes with students being the academic account holders.
SWAYAM and MOOC Courses for Students
Further, the University has discontinued the M.Phil programme. However, it has made an internship mandatory for PG students. Apart from this, students are encouraged to choose SWAYAM and MOOC courses which are free e-learning platforms of the Ministry of Education, in order to earn 40 percent of their credits.
Apart from this, the university has redesigned all its programmes as per the learning outcomes-based curriculum framework (LoCF) of UGC with an emphasis on multi-disciplinarity. However, it must be noted that it is supporting multiple entry and exit options in integrated programmes only.
Also Read: UGC Issues Notification to Develop Curriculum for Technical Textiles Courses