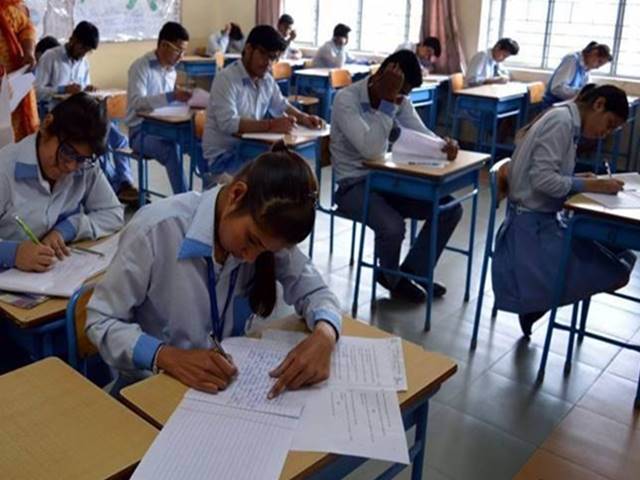 The Chhattisgarh Board of Secondary Education will be conducting the Class 12 board exams from today - June 1, 2021. The students will be appearing for the board examinations from their home itself and the students will be given the question papers and answer sheets which are required to be submitted within five days. According to the revised schedule available, the CGBSE class 12 exams will be conducted until June 5, 2021.
The CGBSE class 12 examinations were earlier postponed by the board due to the COVID-19 pandemic. The revised schedule of the exams was released on the official website of the board. The board also cancelled the class 10 exams the results for which were declared on the official website.
In case the students are unable to submit the answer booklets within five days the students will be marked absent for the examinations. The CGBSE class 12 students are also required to mark their attendance while submitting the answer booklets to the exam centre.
The bard will also not accept any answer booklets via post or any other medium. The students while submitting the answer booklets are advised to visit the exam centres following the social distancing rules and wear masks.
CGBSE class 12 Admit Card
The CGBSE class 12 exam admit cards are available for download on the official website. The admit cards were released on May 31, 2021. The board has also released the CGBSE class 12 admit cards for the vocational courses.
The Chhattisgarh board class 10 results 2021 were declared on the official website. The students were marks based on the marks secured by the students in the internal assessment of the students
The board recorded an overall pass percentage of 100 with all the 4,61,093 students being declared as passed for the CGBSE class 10 examinations. The students who are not satisfied with the CGBSE class 10 exam marks allotted will be allowed to sit for the exams next year.
Also Read: IGNOU June TEE 2021 Assignment Submission Deadline Extended to June 15