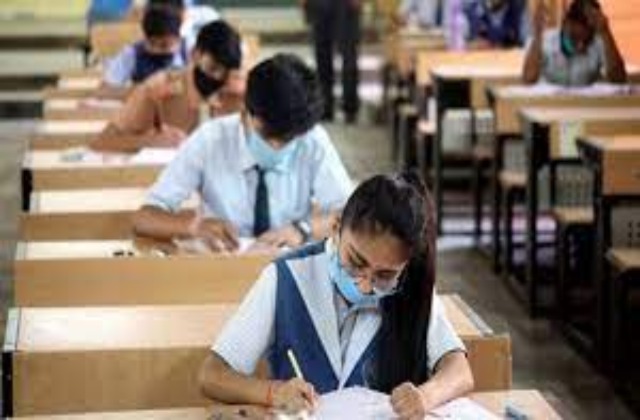 Chhattisgarh School Reopening Update: As per the latest update, the Chhattisgarh State Government has decided to allow reopening of Schools, Colleges across the state from 2nd August 2021. Taking a cautious approach, educational institutions in Chhattisgarh will reopen initially with 50% capacity only and attendance will not be mandatory for students. The decision about reopening of Schools, Colleges has been met with a mixed response as many student, parents and teachers have expressed happiness about it saying that class-room based teaching is essential for academic and mental growth of the students,, while a few others have expressed their apprehensions about reopening despite the warnings about the impending 3rd Wave of the pandemic.
Decision Taken by CM Bhupesh Baghel
Reports coming from Raipur have confirmed that the decision about reopening of Schools, Colleges in Chhattisgarh has been taken at a Cabinet meeting held on Tuesday. The meeting was chaired by Chhattisgarh CM Bhupesh Baghel. In the meeting, the cabinet decided to reopen educaitonal institutions with 50% attendance with student attending classes on alternate days. While Schools, Colleges have been ordered to reopen, the state government has not made attendance mandatory for students and therefore has also assured that online classes would continue alongside for all other students.
Phase-wise Reopening Planned
The Chhattisgarh State plans to reopen schools and colleges across the state in a phase-wise manner from 2nd August 2021 onwards. In the first phase i.e. from 2nd to 20th August, colleges have been permitted to reopen for physical classes for Final Year students only. Thereafter from 20th August 2021 onwards, classes for Second Year students and First Year students will also start. Along with degree colleges, medical, polytechnic and engineering colleges will also open but only in a phased manner. Apart from colleges, Industrial Training Institutes (ITI) have also been permitted to reopen from 2nd August 2021 onwards.
As far as school reopening if concerned, the state government plans to reopen schools also in different phases, with classes for Class 10 and 12 starting in the first phase with 50% attendance. Like done previously, parent's permission or written consent note is necessary for school students to attend physical or regular classes. However, when it comes to Primary schools, the decision has been left to Gram Panchayats. In such cases, if there are zero cases of COVID-19 in a particular area, that area's Gram Panchayat along with the Parent's Committee can decide to reopen primary schools. Residential schools based in Bastar region have also been permitted to reopen with strict adherence to COVID-19 protocols.