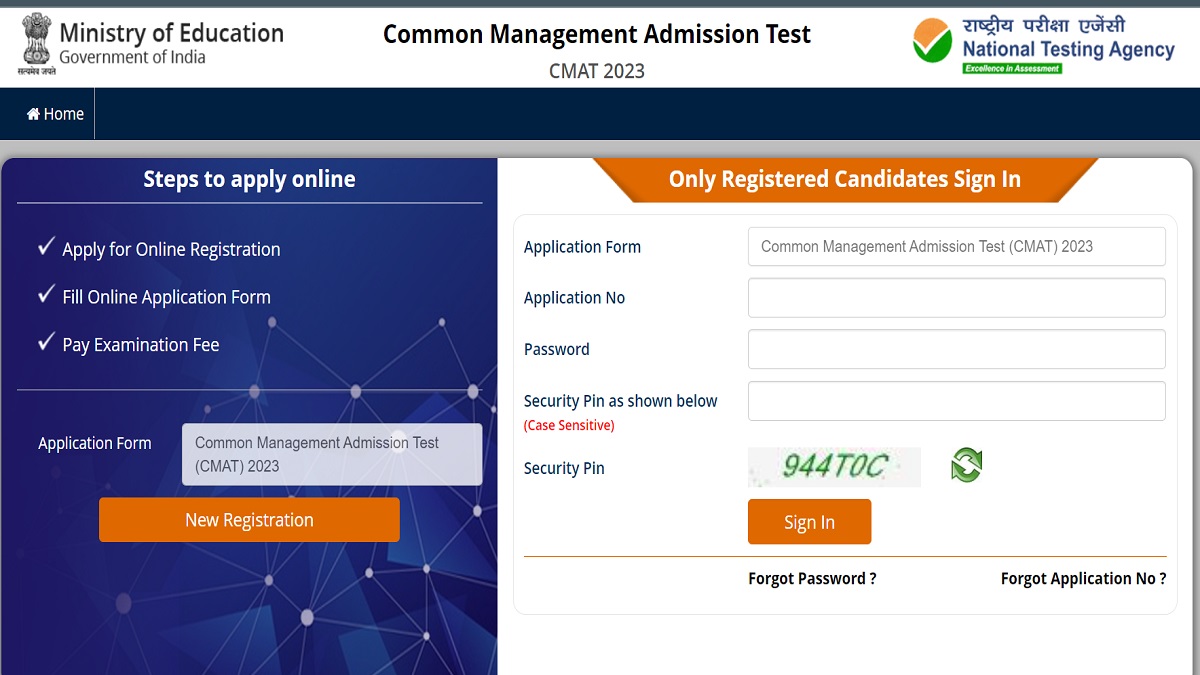 CMAT 2023 Registrations: The National Testing Agency will close the CMAT 2023 Registration window today - March 6, 2023. According to the schedule released, the CMAT 2023 registrations began on February 13, 2023. The last date for candidates to complete the CMAT 2023 registrations and submit the registration fee is March 6, 2023.
The CMAT 2023 exam dates will be announced by the National Testing Agency soon. Candidates interested in appearing for the Common Management Admission Test can visit the official website until today to submit their applications. The link will be available until 5 PM today.
The CMAT 2023 registration and application window is available on the official website - cmat.nta.nic.in. Candidates can also complete the CMAT 2023 Registration process through the link available here.
CMAT 2023 Registration - Click Here
CMAT 2023 Registration Process
The CMAT 2023 Registration process is conducted completely online. Candidates are required to first complete the registration process after which they can fill in the application form and submit the application fees. Follow the steps provided here to complete the CMAT 2023 registration and application process.
Step 1: Visit the CMAT 2023 official website
Step 2: Click on the CMAT 2023 Registration link
Step 3: Enter the required details in the registration link given
Step 4: Fill in the CMAT 2023 online application form
Step 5: Submit the CMAT 2023 application fee and click on the final submission link
Step 6: Upload all necessary documents in the online application form
Step 7: Submit the application fee and click on the final submission
Also Read: CUET 2023: NTA Adds 34 New Help Centres to Assist Candidates In Filling UG Application Form