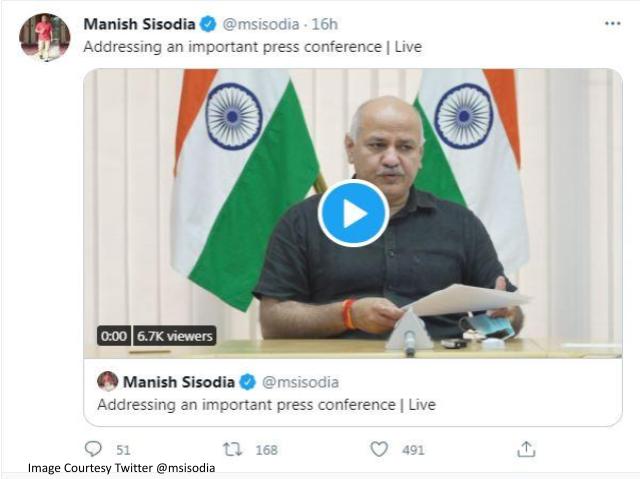 Delhi state government has announced the cancellation of class 9 and 11 examinations. According to the announcement made, the results of the students of classes 9 and 11 will be declared based on the marks obtained by the students in the midterms conducted by the schools. Official notification is expected to be released by the state government soon.
Results by June 22, 2021
The board earlier postponed the class 9 and 11 examinations earlier and the results are now scheduled to be declared by June 22, 2021, online on the official website of the Education Department. The decision to postpone the examinations was taken considering the safety of the students amidst the COVID-19 pandemic.
Announcement during Press Conference
In the press conference conducted it was announced that the students seeking admissions in classes 6 to 9 are required to register themselves online. The online admission process is scheduled to begin from today - June 11, 2021. The registrations will be conducted in two phases on the official website - edudel.nic.in
Delhi Deputy CM and Education Minister Manish Sisodia on Twitter announced the cancellation of class 9 and 11 examinations. The schools which have not conducted the mid-term or annual exams will be allowed to prepare the results based on the performance in the best two subjects. The students who have not appeared in any of the exams or have not passed the exams will also be given another chance to take the exams as and when the situation is favorable.
Also Read: CBSE 10th Result 2021: Board Releases Additional FAQs on Evaluation Criteria, Download at cbse.gov.in