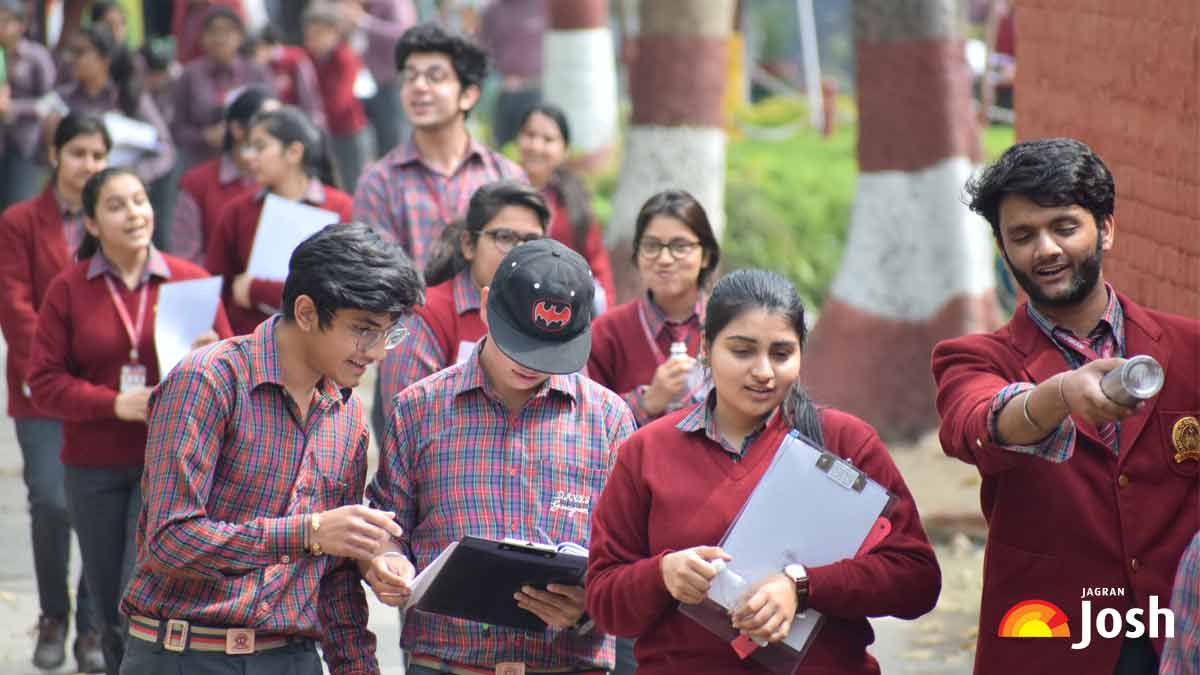 Delhi 9th and 11th Class Result 2021 Declared: Finally, after being delayed significantly, the Delhi Government's Directorate of Education (DoE) has declared the Delhi Class 9 and 11 Result 2021. The Delhi School Results for 9th and 11th Class Students have been declared online on the basis of Mid-Term Exams, after the final exams were cancelled due to the COVID-19 Pandemic. To make the Delhi School Result scorecards available easily to the students, the DoE has published the same on its website which can be reached at edudel.nic.in. Alternatively, students can also click on the direct link placed below, which will take students to the respective page of the result checking website, from where they can easily check Delhi 9th, 11th Result 2021.
Check Delhi Class 9 and 11 Result 2021 – Direct Link (Declared)
Technical Glitches on the Website
Reports have also hinted that the official website of the DoE, Delhi has been suffering from technical problems. Many students have also complained about the result website being in accessible or unable to find the result link on the same. Media reports have also claimed that the apart from the official website, schools will also send results to students via SMS and WhatsApp.
The day you all have been waiting for is here.

Results of class IX and XI shall be available from today, June 22.

Students can check their results on our website https://t.co/H2jjm6SqkA

We wish you the very best.#DoE_Notification

— DIRECTORATE OF EDUCATION Delhi (@Dir_Education) June 22, 2021
Results Based on Mid-Term Exams
Students who are expecting their Delhi 9th and 11th Class Results 2021 should note that the Directorate of Education, Delhi Government has prepared the results on the basis of internal assessment as the examination couldn't be held due to the pandemic. In the wake of the pandemic situation, the Delhi School Results 2021 will be based on mid-term examinations, as annual exams couldn't be held this year.
Best of Two Formula for Class 9 and 11 Results
For those schools, where the mid-term exams couldn't be held or were only for a few subjects, the final results for Class 9 and Class 11 student would be prepared on the basis of best of two formula, in which marks of best two subjects would be taken into account for compilation of results. For such students, the final results including marks for all the subjects would be derived on the basis of best of two formula and students would be promoted to the next grade accordingly. Furthermore, for those students who couldn't appear for the mid-term exams at all, such students would be assessed on the basis of projects and assignment work done at the school level.
How to check Delhi School Results 2021 online?
To ensure that students are able to check their individual Delhi School Results for Class 9 and Class 11, the Directorate of Education, Delhi Government would be publishing the result information online. Students who are not familiar with the online result checking procedure can follow the step-by-step guide provided below:
Step 1: Visit official website of DoE i.e. edudel.nic.in
Step 2: Locate and Click on Delhi School Results link
Step 3: Select your Class i.e. either Class 9 or Class 11
Step 4: Enter your Exam Roll Number and other details asked
Step 5: Verify the details and submit them on the website
Step 6: Your Delhi Class 9 or Class 11 Result 2021 will be shown on the screen
Step 7: Download the Result scorecard and take printout for future reference
REGISTER FOR RESULTS UPDATES