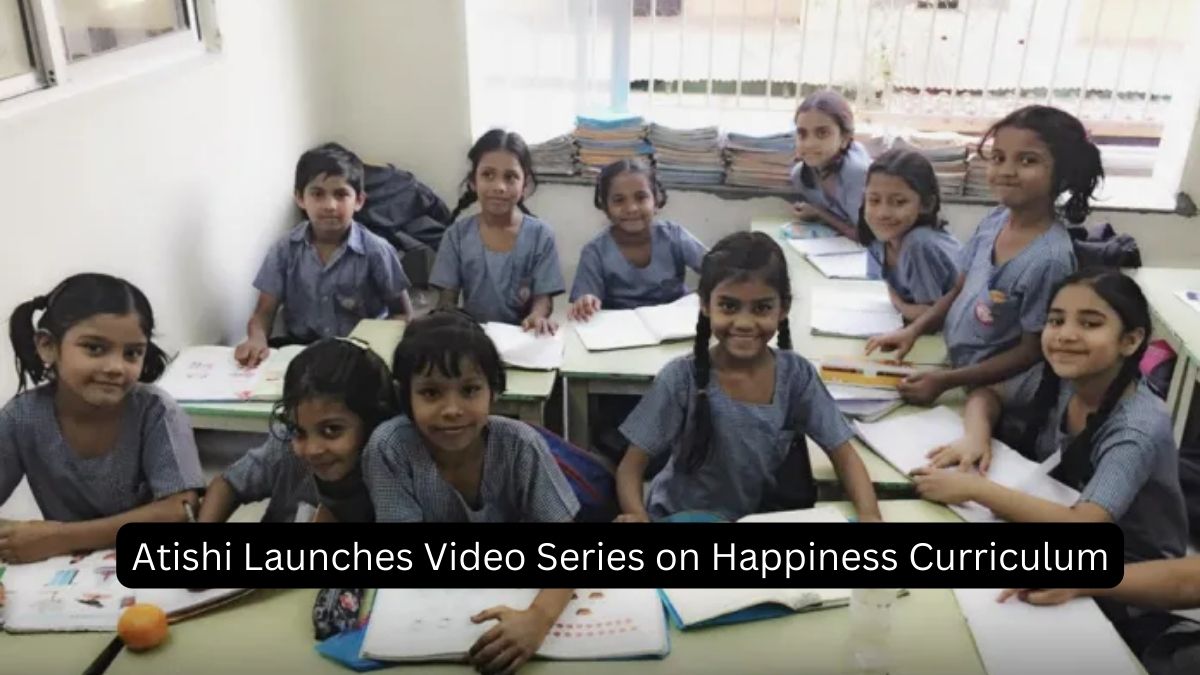 Series Launched on Happy Curriculum: As per the latest updates, Atishi, the Minister of Education, Delhi, introduced a 36-episode video series on the Delhi government's happiness curriculum on Sunday. She claimed that this would help teachers all around the world teach their pupils how to live happy and fulfilling life. The main goals of the curriculum are the development of self-awareness, expression, empathy, and relational comprehension.
She further told, "The video series is available with subtitles which will help the Delhi government spread the philosophy of the Happiness Curriculum to a larger public. This is a very significant initiative through which we can bring positive changes in our lives."
What is the Objective of Happiness Curriculum?
She claimed that people would gain the skills necessary to truly serve humanity through this programme. The Happiness Curriculum was introduced in 2018 with the goal of strengthening students' foundations for happiness and well-being through a daily 35-minute class taught to students in kindergarten through class 8 in 1,030 government schools in the nation's capital.
The series is an effort to spread awareness of the "meaning of life" and the role that education plays in accomplishing that goal, according to the education department of the Delhi government.
The Minister said that the department will also show this video series to prestigious universities and institutes around the globe and take their recommendations into consideration.
According to Education Director Himanshu Gupta, "The Happiness Curriculum has played a very important role in the character building and professional development of the Delhi government school teachers. Now is the time that we spread the knowledge that our teachers have received with the rest of the world."
Also Read: Delhi Education Dept to Verify EWS Admissions Before Fee Repayment, Check Details Here