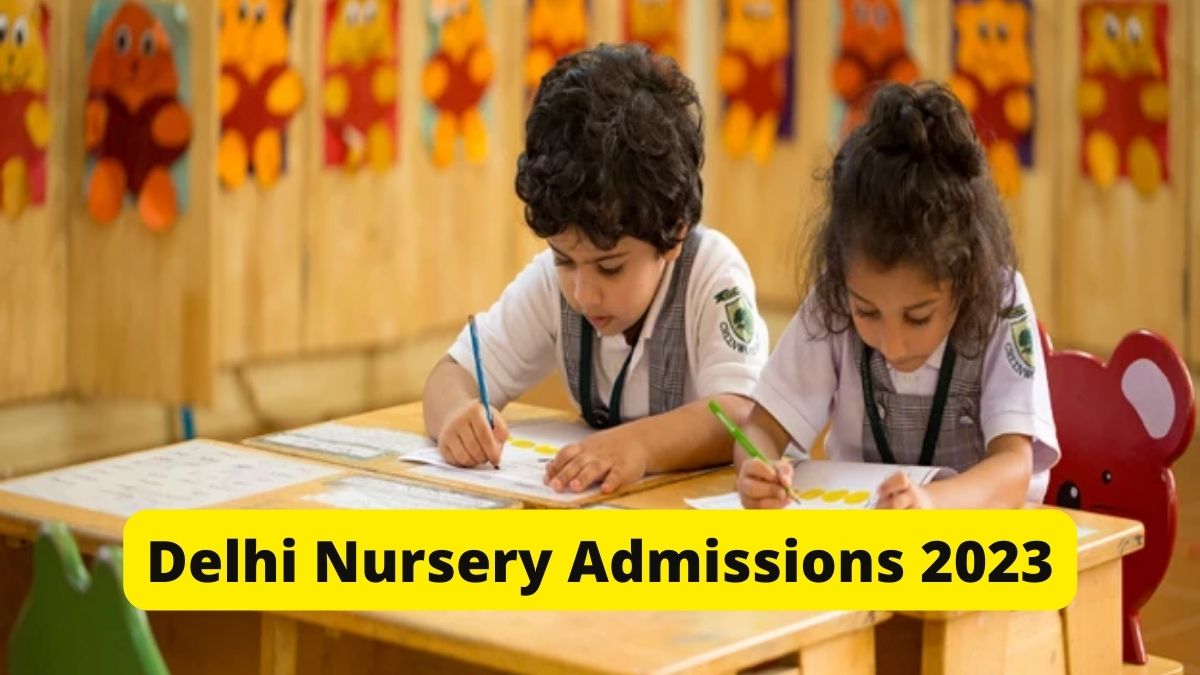 Delhi Nursery Admission 2023: The Directorate of Education (DoE) is expected to announce the 2nd merit list of selected students for admission to entry-level classes today, February 6, 2023. As per the recent updates, once released, parents will be able to check the Delhi Nursery Admission 2023 2nd merit list by login through the official website- edudel.nic.in. However, the second merit list will be also made available on the notice boards of the respective schools.
Delhi Nursery Admission 2023 2nd Merit List (Available Soon)
According to some media reports, the President of the Delhi State Public Schools Management Association, R.C. Jain informed that many schools do not issue the waiting list of students as the seats fill up after the first draw of lots. However, the draw of lots is conducted under videography and the footage is already retained by the schools. The slips are also shown to the parents before putting them into the box which is used for the draw of lots, the reports added.
As per the media reports, many schools have already closed the admission process from the 1st merit list, which was released on January 20, 2023.
Who is Eligible for Delhi Nursery Admission 2023?
As per the recent updates, candidates need to be at least at the age of 4 years to fill out the admission application form for the Delhi Nursery Admission 2023. However, the age limit to get admission into kindergarten is 5 years, whereas, a minimum of 6 years of age is required for admission into Class 1 as on March 31, 2023.
Delhi Nursery Admission 2023
As per the updates, the registration process for entry-level classes in more than 1,800 private schools in Delhi for the academic session 2023-2024 commenced on December 1, 2022, and ended on December 23, 2022.
However, the Department of Education also said that candidates who are appearing for admission into entry-level classes in the private school in Delhi need to submit a non-refundable fee of Rs 25 as a registration fee. According to the official notice, all the private schools will reserve 25% of seats for the economically weaker sections (EWS), students of disadvantaged groups, and differently-abled students.
Also Read: JEE Main 2023: Session 2 Registrations from Feb 7 at jeemain.nta.nic.in