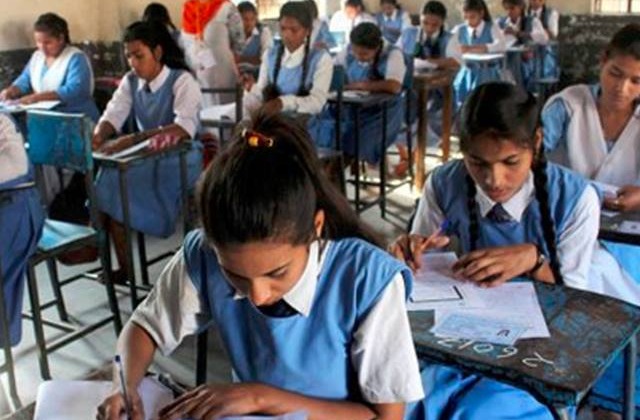 Delhi SoSEs Classes: The Delhi Board of School Education (DBSE) with an International Baccalaureate (IB) curriculum, began schools for their first batch on Monday. Over 2,000 children, who got admission into the 20 new Schools of Specialised Excellence (SoSEs) and are among the first batch of students studying the International Baccalaureate (IB) curriculum. Deputy Chief Minister Manish Sisodia virtually interacting with students and parents. He announced that 27th September will be marked as the SoSE Foundation Day every year. He was present at SoSE, Kalkaji to have a live interaction with the students and parents of all 20 SoSEs, which are starting this year.
The 20 SoSEs received 26,687 applications in their first admission cycle, out of which 14,245 took the special aptitude test and 2,794 students were selected for the first batch.
Delhi Schools of Specialised Excellence
This year, SoSEs have taken admissions in the field of Science, Technology, Engineering and Mathematics (STEM), Humanities, Performing and Visual Arts and High-end 21st Century Skills. While students and parents had physically assembled at SoSE Kalkaji, those from other 19 SoSEs had joined virtually. Of the 14,245 students who appeared for the aptitude test of SoSEs, close to 2,200 students have been admitted so far.
Each of the 20 SoSEs welcomed the admitted students and parents and organised interactions with experts and school alumni. These schools include 30 schools, which will be covered by the newly-formed Delhi School Education Board (DSBE) for its debut batch.
SoSEs Four Domains
SoSEs offer specialised education to students of classes 9 to 12 in four domains - science, technology, engineering, and mathematics (STEM); humanities; performing and visual arts and high-end 21st-century skills. The schools are affiliated with the newly formed DBSE which has tied up with IB. The international education board, which has over 190 schools in India, has four dedicated programmes for students aged 3-19 that can be adopted by any school upon gaining authorisation from the board. While the IB board will provide the curriculum framework for the SoSEs, the content will be provided by the education department.
Statement of Manish Sisodia
While addressing, Deputy CM stated that "You have not come here just to seek a career. A career will be a by-product. I don't know what you'll be doing when you leave school. But my guarantee is that you will have a lot of self-belief… Parents, don't just look at where your child will go after class XII. Look at what they will become after class XII. We will be looking for only one thing: whether they will believe in themselves. It is our responsibility that the children who leave these schools do so with 'out-of-the-box thinking'".