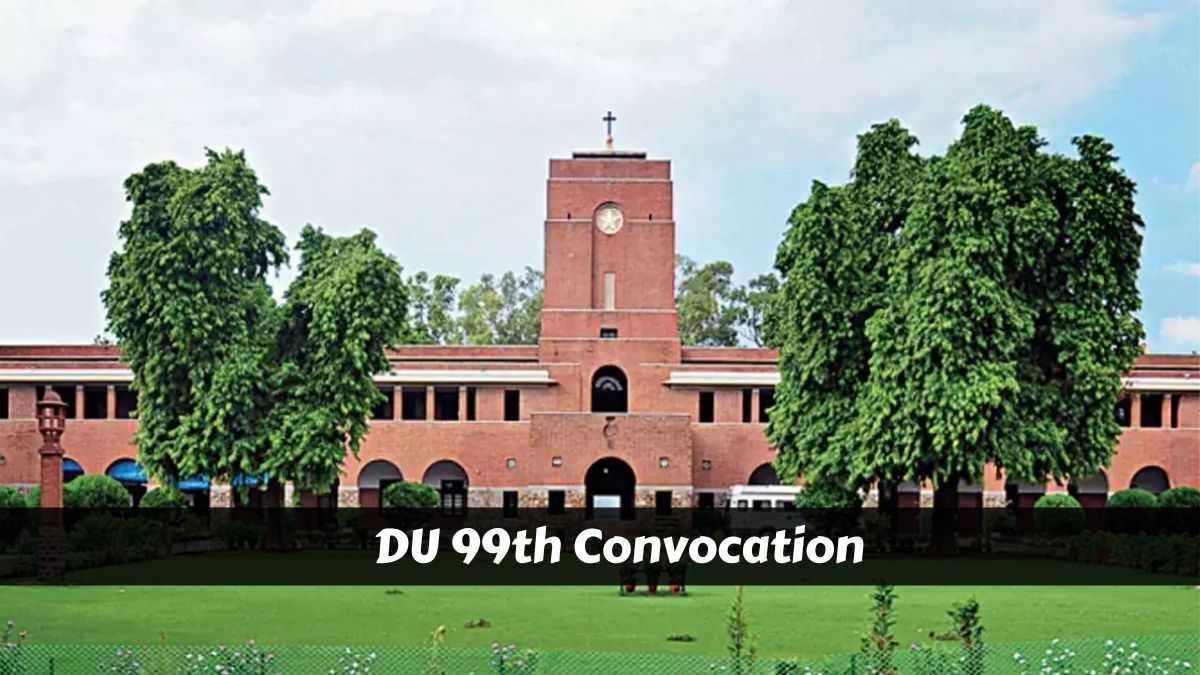 Delhi University 99th Convocation: As per the latest updates, the University of Delhi (DU) is going to hold its 99th convocation on February 25, 2023. The convocation is scheduled to be started from 9.30 am onwards at the multipurpose hall, Delhi University Sports Stadium Complex. In the upcoming convocation, degrees will be conferred to the departing graduates.
The official statement of the same reads, "The 99th Annual Convocation of University of Delhi is scheduled to be held on Saturday, February 25 from 9.30 AM onwards at multipurpose hall, Delhi University Sports Stadium Complex."
Delhi University's 98th Convocation
Last year, during the 98th convocation, Delhi university awarded digital degrees to some 1,73,443 students. On the occasion, Union Defence Minister Rajnath Singh was summoned as the chief guest. In 2021, the university became the 1st ever institution in the country to award digital degrees to its 1,78,719 students.
DU Issues Gold Medal Awards 2022
Meanwhile, the university previously issued circulars addressing the deans to nominate students for Dr. Shankar Dayal Sharma Gold Medal-2022 and Vice Chancellor's Gold Medal for Physically Challenged Students-2022.
The Vice Chancellor's Gold Medal is awarded to physically challenged students studying in arts, commerce, and science streams who score the highest marks among all the students studying in these streams, with not less than 60 percent marks, in the undergraduate examination 2022.
Dr. Shankar Dayal Sharma Gold Medal, on the other hand, is given to students judged best for general proficiency including character and conduct, excellence in academic performance, extra-curricular activities, and social service. The university had requested all deans, heads, and principals to submit the nomination to the office of assistant registrar by January 13, 2023.
Also Read: DU Extends Application Deadline for Financial Support Scheme, Check Last Date Here
REGISTER FOR RESULTS UPDATES