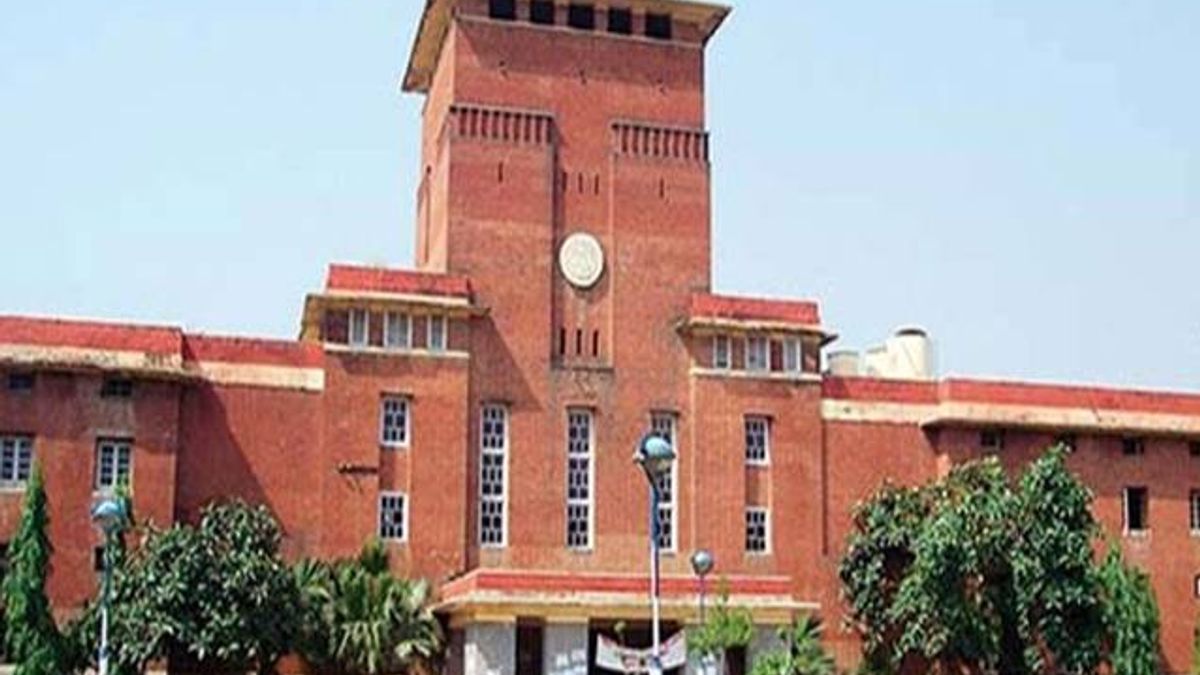 Colleges of Delhi University are scheduled to reopen from today - September 15, 2021, onwards. The university colleges will be reopening the practical lab sessions for the final year undergraduate and postgraduate students. The university has set certain guidelines in place to be followed by the students attending the physical classes.
As per reports, the university has introduced a Google form for the consent of parents of those students attending classes. The university will also be sanitizing the labs and inquiring about the vaccination status of the students attending the classes.
Principals of colleges have stated that they are expecting less number of students on Wednesday since a majority of the students are from outside Delhi and will not be able to make it to college on the first day.
Dr. Anju Srivastava, Principal Hindu College stated that Google forms have been posted for the parents and the theory classes are being conducted online for the students while the practicals will be offline. She further added that the college will have a manageable number of students who will be split into groups of two with not more than 15 students in a big lab and not more than 10 students in a small lab.
Professor Balaram Pani, Dean of Colleges of Delhi University and the principal of Bhaskaracharya College of Applied Sciences has stated that the turnout of the students on day one will determine the feasibility of conducting physical classes for the students.
Consent Forms
The consent forms are required to be filled by the parents in which they need to fill in details like the vaccination status of the students, mode of transportation. If the students have not received even a single dose of the vaccine, they will be guided to the nearby Shivaji College where vaccines are being administered to the students.
Provisions for students
Sanitizing machines are also installed inside the college and students who forget masks and gloves will be provided with the same inside the campus. A task force has also been formed for the reopening of the college, he further added. Students who have been administered with both the doses are preferred but those who have received the first dose will also be allowed to enter the campus. Staff members have also been asked to ensure that COVID protocols are followed and students have been asked to download the Arogya Setu App along with the latest RT-PCR test.
According to the order issued last week regarding the reopening of the colleges in phases, the university has stated that attending the classes offline is optional and it is mandatory that the teaching and non-teaching staff have received both the vaccines. Although hostel students are required to have both the doses administered it must be ensured that at least a single vaccine dose is administered.
Also Read: IIT Delhi to admit Arts, Commerce Students for new Design (B.Des) course, Know How to Join Here