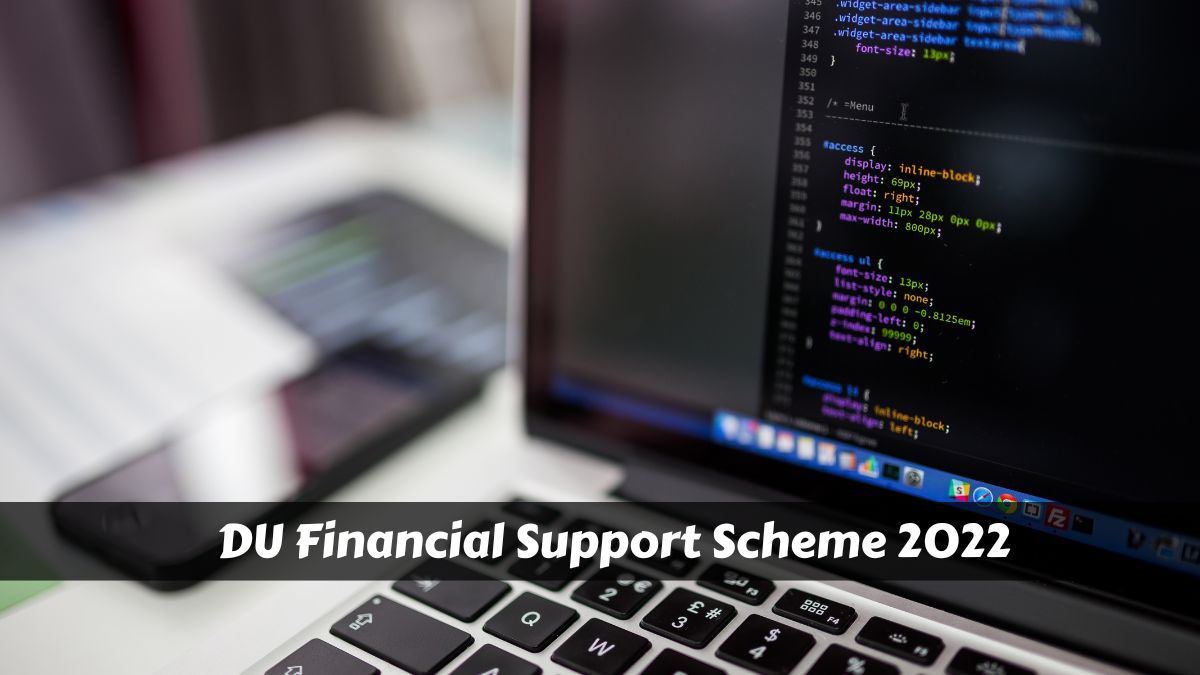 DU Financial Support Scheme Deadline Extends: The University of Delhi (DU) has extended the deadline to submit the application form for the Financial Support Scheme (FSS). As per the new schedule, candidates can fill out the application form till January 31, 2023. Interested candidates can apply for the scheme on the official website of Delhi university i.e. du.ac.in
"The scheme offers a fee waiver to economically weaker students in line with the Government's motto "Sabka Sath Sabka Vikas". The fee waiver under the scheme will include all components of fee paid by students except examination fee and hostel fee. UG, PG students admitted in the colleges are not eligible for this scheme," university stated.
Who is Eligible for Financial Support Scheme (FSS)?
As per the eligibility criteria set by DU, a full-time bonafide student that studies at the University of Delhi in its department and institutions and genuinely belongs to an economically weak section is eligible to apply. Students with ER or arrears of previous exams are not eligible to apply for the scheme.
Students seeking financial support will have to submit the application form and the required documents to the Dean Students' Welfare (DSW) office. Candidates whose family income is less than Rs 4 lakh will be awarded a 100 percent fee waiver, while those who fall under category 2 with family income between Rs 4 lakh to Rs 8 lakh will get a 50% fee waiver.
Documents Required to Fill FSS Application Form
To fill out the FSS application form, candidates need to submit the necessary documents. They can check the list of a few documents required here-
Annual family income certificate for the last financial year (Standard format)

Copy of the Income Tax Return (ITR) of parents (wherever applicable)

Copy of the mark sheet of the last exam passed

Copy of bonafide student certificate in degree or postgraduate degree course

Copy of fee receipt mentioning the amount under different heads separately and copy of bank passbook
Also Read: IGNOU Releases Application for Free Professional Development Programme, Apply Here