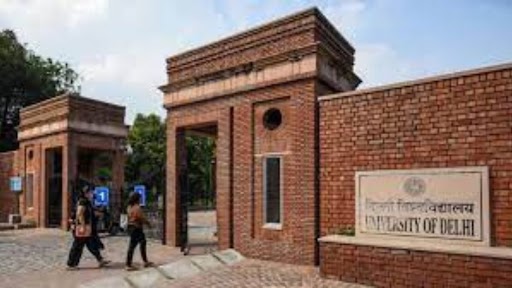 Delhi University: As per the media reports, the members of Delhi University's statutory bodies wrote to Vice Chancellor Yogesh Singh on Monday, January 2, 2023, concerning the disapproval of the extension of government bodies (GB) of the colleges that are funded by the state government.
In a letter to VC Yogesh Singh, the eight members from both the Academic Council (AC) and Executive Council (EC) have accused Delhi University of suggesting the government bodies' (GB) members' names without consulting with the statutory bodies (SB). They also alleged that due to the non-consultation, the panel of names suffers from political partisanship. No immediate reaction came from the university yet.
As per recent updates, there are 28 colleges at Delhi University that are fully or partly funded by the state government which selects the 10 members of a governing body of these colleges. Five members of the governing bodies are directly selected by the government and the remaining members are chosen from the names suggested by the university panel.
Letter raising concerns over government bodies
The letter also read that the university administration has not given an extension of 3 months to governing bodies despite a provision under Clause 3(1) of Order XVIII. Moreover, there have been long-standing conventions for such extensions despite the different political strands of the state and the central governments.
Whereas, even the panel of 178 names has been sent by the administration to the Delhi government without consulting with the members of AC and EC, which has been a long-standing exemplar.
The members of the statutory bodies pointed out that this is also not in agreement with Clause A-1 of Executive Council (EC) Resolution 51, 2012 which says that the panel of the names needs to be sent by the university to the government of Delhi. However, Clause 17 of DU Act 1922 clearly empowered the authority of the university in the statutory bodies like AC and EC, the letter added.
The signatories of the Executive Council members include Rajpal Singh Pawar and Seema Das and from the Academic Council members, the signatories were Asha Jassal, Alok Ranjan Pandey, Kapila Mallah, Sunil Kumar, C. M. Neg and Aditya Narayan Misra. As per the media reports, the members are requested to withdraw the names and send them after revising it according to the statutory provisions.
Also Read: Health Ministry Orders Amendment in NMC Bill, Issues New Exam Board, Check More Details Here
REGISTER FOR RESULTS UPDATES